Phil Moir's Blog
Welcome to the new Genes Reunited blog!
We regularly add blogs covering a variety of topics. You can add your own comments at the bottom.
The Genes Reunited Team will be writing blogs and keeping you up to date with changes happening on the site.
In the future we hope to have guest bloggers that will be able to give you tips and advice as to how to trace your family history.
The blogs will have various privacy settings, so that you can choose who you share your blog with.
The British Newspaper Archive
Read about historical events at the time they were happening. Perhaps you'll discover your ancestor in their local newspaper?
Published on 24 Nov 2011 14:25 :
technical
: 26 comments : 4416 views
Over the last month we have been working on four fronts in the development team. We continue to work on code changes to improve the performance. The final results of this will only be seen when they are fully complete. However, we have also worked on other areas, improving the features that currently exist on the website (this month saw the initial phase of the Message Centre revamp for which Daniele has been responsible), improving features that support the website (including an overhaul of the Hot Matches process that is being championed by Chris, although new features have not been released yet) and we continue to work on adding more datasets and new features (which is where Emma has been working). We did deploy an update a couple of weeks ago, but for performance reasons they were withdrawn, but after further testing we are happy to let members try the new functionality. Read on to see what is included in this release:
Message Centre revamp - We have made some major changes to the message centre functionality. This is a key part of the website, allowing members to securely communicate with other members. However, it has always lacked some of the additional features expected of a conventional email system. We've tried to address some of these, giving you the ability to include attachments, create mail folders to sort and archive emails, improving the search, and displaying emails as a conversation, i.e. all messages that have been replied back and forth are shown as one.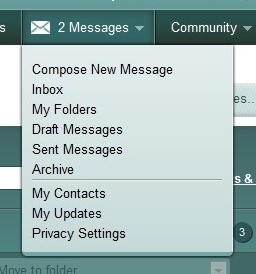 The revised top navigation displays a quick link to compose a new message and new link for opening any custom folders that you have created.


The advanced search options allow selecting emails by text in subject, body or senders name, by the folder group, by status and by time. We have some tweaks to this that are being tested at the moment and will hopefully be released later in the week.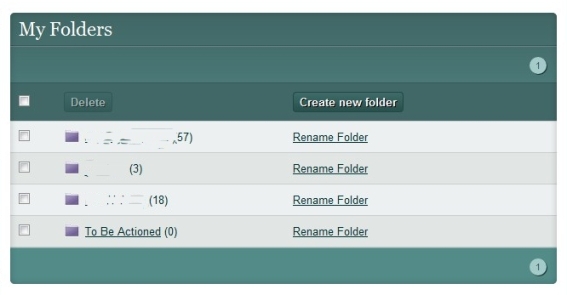 Create your own folders to easily sort your mail items.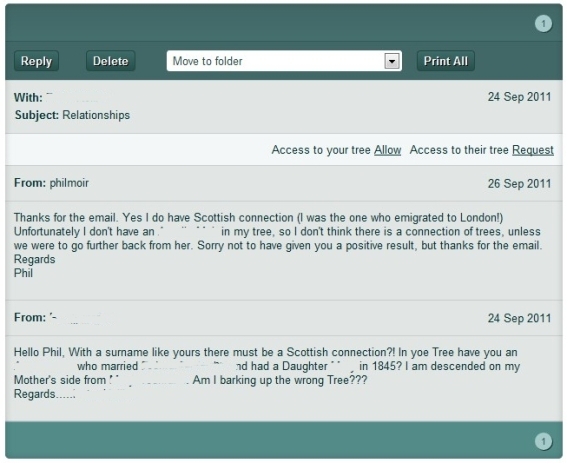 Email shown as conversation. This is a great way to see all the messages to and from a contact. It allows you to see the context of the whole email chain in one place. And you can print the conversation out as a single item.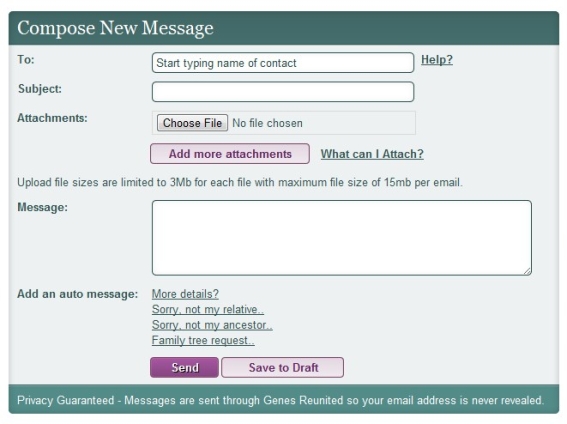 Compose new email includes adding attachments!
Military records - We have added 5 new datasets into our Military feature, "Army Roll of Honour 1939-1945", "De Ruvigny's Roll of Honour", "Distinguished Conduct Medals", "National Roll of the Great War" and "Royal Marine Medal Roll". These records are free for those who have subscribed to the Military Additional Feature.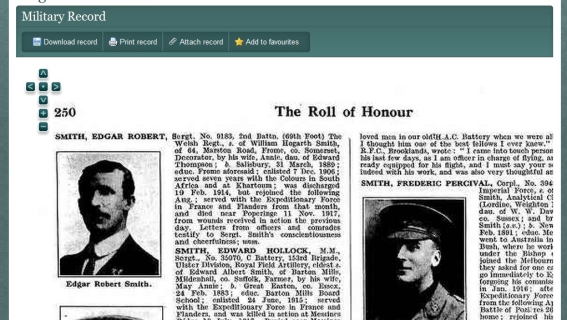 New Military records now available
Enhancement - Four new Family History Articles have been published, "Voices from the Past", "That's Entertainment", "A War like none before" and "For King or Queen and Country".
Enhancement - Most images and transcriptions should now display the relevant copyright information. This indicates where the source of the data comes from.
Enhancement - A new Records Guide has been added to the Help menu. At present this details the census records but in time will cover all records that are available on Genes Reunited.
Bug Fix - We noticed that the new paging mechanism did not display well when page numbers were greater than 99, so this has been tidied up so that the background circle will elongate to accommodate the number, and the background colour is darker to make it stand out more.

Paging style fixed and enhanced
Bug Fix - While mentioning the new sorting and paging mechanism, it should be pointed out that the problem with it not displaying correctly in IE9 should now be sorted.
Bug Fix - Not all images being displayed on distributed emails. These should be fixed, but please let us know if you receive an email that does not display all images correctly.
Bug Fix - Adverts causing impact on pages. We have identified a few adverts recently that were either exceedingly large, contained invalid script that impacted on the pages or caused McAfee AV to show. As mentioned before we use an agency to deliver ads and they are not individually monitored by GR. We endeavour to have the relevant adverts removed or fixed as soon as we are notified.
Bug Fix - (Tree) The year of birth can only be entered in numerical characters, and only up to 4 can be typed. Also, when Add father selected, gender now shown as Male, and likewise when Add mother selected, gender is shown as Female.
Bug Fix - A number of records have had their link resolved to display the correct Parish record.
There are also a couple of warnings to give.
Bug - You may experience some issues with the graphical display of the website after we perform a release. This is almost certainly due to your browser caching the style definition that is sent to your browser when it requests a page. To save this information being sent every time you request a page it is cached locally on your machine. This can usually be sorted with a couple of CTRL+F5 requests, but sometimes requires the user to clear any browser cache. depending on which browser you use, this is usually held under Options menu.
Bug - We are aware that the new Newsfeed was affecting performance and so it was withdrawn. We have revised the design and are retesting it at the moment for release very soon. It will be relaunched with the name Activity Alert.
As always please keep feeding us with your suggestions and gripes on the Suggestions board.
*********************************
UPDATE 24th November 2011
We (and some members) identified a few bugs after the Message Centre was first released on Monday. We made some changes on Tuesday, and applied a few more today that should resolve most issues that have been experienced. The issues fixed include:
Messages that had been sent from or to members that were now deleted from your contact list should not be shown.
The search options were not being retained after displaying the results.
If a user opted to hide the search options, this choice was not being maintained when next visiting the message centre.
If you opted to move items to a folder after searching it was incorrectly sending you back to the unfiiltered Inbox. It now keeps you on the original results page from which you just made your selection.
The reply button should not be seen when the only messages in a conversation are from yourself.
We have extended the search options, so that you can search either the inbox, archive or myfolders on their own or all at once. You can still search the sent and draft folders.
There were a couple of other bugs with regard to deleting and moving that have also been fixed.
Please let us know if you find anything else wrong with the message centre. When there are 80 million messages on the system, it can be quite hard to identify every possible eventuality, but we're trying.
END OF UPDATE
*********************************
Best regards, Phil Moir
Genes Reunited, Lead Developer