Find Ancestors
Welcome to the Genes Reunited community boards!
The Genes Reunited community is made up of millions of people with similar interests. Discover your family history and make life long friends along the way.
You will find a close knit but welcoming group of keen genealogists all prepared to offer advice and help to new members.
And it's not all serious business. The boards are often a place to relax and be entertained by all kinds of subjects.
The Genes community will go out of their way to help you, so don't be shy about asking for help.
Quick Search
Single word search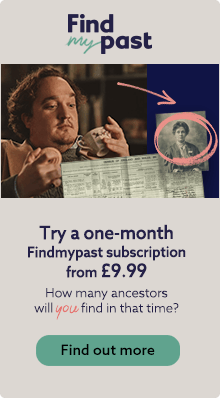 Icons
New posts
No new posts
Thread closed
Stickied, new posts
Stickied, no new posts
Alfred Shaw/Frederick West & Gertrude Knubley.
Profile
Posted by
Options
Post Date

Jane
Report
12 Jul 2021 14:45

Hello

My husband's grandfather Alfred Robert Shaw was born on June 8th, 1883, in Kingsthorpe, Northamptonshire, England. His father was John, he was 24 and his mother Amy Croft was 20. Alfred married Evelyn Blanch Swayne and they had four daughters together. Alfred then had an affair and left Evelyn while she was pregnant with their 5th child. He left Evelyn in 1920 and went away with Gertrude Francis Knubley. Evelyn returned to her old home in Porton Wiltshire, where she gave birth to Alfred's 5th child, a son whom Alfred never saw. Alfred changed his name to Frederick West and Gertrude changed her name to Kathleen West presumably so they couldn't be found, they never married as Alfred had never divorced Evelyn. We think that they then went to London were Alfred become a postman. Alfred and Kathleen lived in Broadway, Cricklewood. Frederick and Kathleen had one son together, Peter, who was born on June 8th 1926. On Peter's birth certificate it states that Kathleen's maiden name is Heaps which her mothers maiden name. There was talk of Frederick, Kathleen and Peter all emigrating, I don't know what happened, but I have found out that Kathleen was working on board the ship and died at sea in 1936. Peter was now 10 years old, I don't know what happened to Alfred and Peter at this time, presumably they returned home to England. Alfred (Frederick) is supposed to have died shortly before 1938, leaving Peter aged 10. Alfred's mother died in 1938 and she is supposed to have visited Alfred's grave. Peter was killed aged 18 on May 6th 1945 in Belgium in WW2. On the CWG site it states that Peter was the nephew of Will and Ann Knubley of Liverpool, I wonder if they brought had brought Peter up from the age of 10, having no parents now. The question I would like to know is what year did Alfred die and where is he buried. A long time ago, my husband's uncle told us that Alfred was buried at Willesden cemetery, but we have been and found no grave. This is the last piece of Frederick's jigsaw puzzle and I really want to find this missing piece for my husband, so we can lay his grandfather finally to rest.

Regards

Jane


alviegal
Report
12 Jul 2021 14:56

Is this him?

MR. FREDERICK WEST. People in the Cricklewood postal area will miss Mr. Frederick West. a well known postman who died on Sunday at 169 The Broadway, Cricklewood He was 44 years of age and was buried yesterday at Willesden New Cemetery Mr. West died in St Bartholomew's Hospital.
Messrs J Nodes and Co. Willesden Lane undertook the above funeral.
07 August 1931 - Kensington Post - London, London, England

alviegal
Report
12 Jul 2021 15:08

1939 Register
41 Harbord Street, Liverpool, Liverpool C.B., Lancashire, England

Household members (2 people)
First name(s) Last name(s) DOB Sex Occupation Marital status Schedule Schedule Sub Number
William Knubley 05 Apr 1911 Male Stamp Dresser Rope Works Heavy Worker Single 93 3
Ann Knubley 28 Jan 1920 Female Unpaid Domestic Duties Single 93 2

There is a closed record under their names but from the bits I can see I don't think it can be Peter West.

Jane
Report
12 Jul 2021 17:00

Hi

Thanks so much for getting back to me, I am so excited. The only thing is, that 1931 is not the correct death year. I have his baptism record showing the year as 1883.

But the Kensington post has dated his death as August 1931. If he was 44 when he died that would make his death year 1937, which is what we though it was roughly. I am wondering that as well as changing his name he may have given an incorrect birth date at the hospital as he still didn't want to be found.

As I didn't have a death year or even know what name he was buried under I didn't know where or when to start looking. But I have been searching through all death records between 1930 and 1938 under the different names for Alfred since 2007, even writing to Lambeth Palace for information about when he was a priest.

So thank you so much for this, and I am going to take this as correct. Except that Alfred must have lied about his age.

Once again thank you so much, and as soon as we are able my husband and I will be making another trip to Willesden Cemetery.

regards

Jane

ArgyllGran
Report
12 Jul 2021 17:46

Details on the death cert may confirm if that's the right death - spouse's name; informant's name, etc:

Deaths Sep 1931
West Frederick 44 London C. 1c 11

Researching:


nameslessone
Report
12 Jul 2021 18:13

Before you go back to Willesden contact the council's Cemetery Officer to get the burial plot number as there may not be a headstone.

Jane
Report
12 Jul 2021 18:17


Thanks also for the piece on William and Ann Knubley, Peter would not have been on the 1939 Register as he would have been away in Belgium at war.

Thanks

Jane

Jane
Report
12 Jul 2021 18:21


Just a thought, as you have found all this information out so quickly, is it possible that you are you a family member, a descendant from either Alfred or Gertrude.

If so it would really be nice to hear from you?

Or are you a researcher that knows just where to look?

Jane

nameslessone
Report
12 Jul 2021 19:02

Everyone that has answered your question is an enthusiastic amateur.

Have you tried the search members trees options to see if any of the names crop up?

The 1939 register was complied in September 1939 so is it really likely that Peter was already fighting in Belgium? He may have joined up and been barracks - in which case he would not appear in the register.

alviegal
Report
13 Jul 2021 13:17

Oh dear this may be a problem. This is the electoral role.

Name: Kathleen West
Electoral Date: 1933
Street Address: 169a BROADWAY
Ward or Division/Constituency: Willesden East
County or Borough: Willesden, England

With a Frederick West.

I'm definitely confused now. Have checked and double checked the newspaper clipping and everything is correct but this is 1933 and the same address.
I think you really have to order that death certificate.

ArgyllGran
Report
13 Jul 2021 14:01

In your opening post you stated,
"We think that they then went to London were Alfred become a postman. Alfred and Kathleen lived in Broadway, Cricklewood."

Do you have proof that they lived there?

Is it possible that the Kathleen and Frederick in Broadway are a different couple?

Researching:


Jane
Report
13 Jul 2021 17:11

Looking back at my many emails about Alfred.

This is everything that I know about him from his family.

He was born Alfred Robert Shaw on June 8th in 1883 in Kingsthorpe, Northamptonshire. We think that he died around 1937, he would have been 54.

When I was looking for Alfred I came across his great niece on another site who was also searching for him. I have been in contact with her now for a while. Alfred's great niece told me that he became a postman in Cricklewood and is buried in Willesden, she new that for a fact, as the information had come from a family member.

Alfred's great niece also told me that her great aunt, thought that Alfred died around about 1937, as Alfred's mother died in 1938 and she went to find his grave just before she died.

Alfred's great niece told me that Alfred's great aunt went with Alfred's mother to Cricklewood, and then onto Willesden to the cemetery to find his grave. They did not find it, either because it was too new and no headstone had been arranged, or as not many people had headstones then as they were very expensive. They do know he died in hospital. What I have said has come from Alfred's family, so I know that this much is true.

As the Kensington Post states his death year as 1931, I think that Alfred must have given a wrong birth date deliberately when he when into hospital, as he really was trying to cover his tracks, like his change of name.




ArgyllGran
Report
13 Jul 2021 17:16

In that case, either the 1931 death is correct, and the ER wasn't updated.
Or the 1931 death is not his - but it probably is, as there isn't another Frederick West death in London around that time, of roughly the right age

Also bear in mind that an age stated on a death cert is only as accurate as the informant believes it is. Alfred/Frederick didn't necessarily lie about his age.

You do need the death cert.

Researching:


Jane
Report
16 Jul 2021 14:31


Thank you all for your help.

I have now sent for a death certificate. I will keep you up to date with what I find out.

Jane

Gwyn in Kent
Report
16 Jul 2021 16:45

If Alfred / Fred was a postman, he should feature on this list on Ancestry

https://www.ancestry.co.uk/search/collections/1933/

ArgyllGran
Report
16 Jul 2021 18:52

Unfortunately, he doesn't!

It'll be interesting to know what the death cert says.





Researching:


Gwyn in Kent
Report
17 Jul 2021 07:21

AG
I had looked too and couldn't find him for sure, so thought I'd post the link.

Jane
Report
24 Jul 2021 11:48

Hi

I would like to thank everyone that has helped me in my search trying to trace my husband's grandfather. I have been looking for him since 2007. I have written to many organisations including Lambeth Palace as he was a vicar, and many other places too.

Thank you ArgyIIGran, I sent for his death certificate with the certificate information that you kindly gave me. Yes it's him, as the informant is correct. Also cause of death was also correct, as it was said that he suffered from kidney disease. On the death certificate cause of death was kidney disease and heart failure.

So I just want to thank you all once again for your help and guidance, you are all brilliant, I couldn't have found this out without you I have now placed the last piece of the jigsaw puzzle into place.

Jane





ArgyllGran
Report
24 Jul 2021 12:40

Thanks for letting us know, Jane!

Researching:


alviegal
Report
24 Jul 2021 20:43

Yes thank you. So the newspaper article was correct and it was the ER that hadn't been updated. Thank goodness there was that article or we would all have thought he was still alive after 1933.

I'm glad you've finally managed to lay him to rest, so to speak.