Find Ancestors
Welcome to the Genes Reunited community boards!
The Genes Reunited community is made up of millions of people with similar interests. Discover your family history and make life long friends along the way.
You will find a close knit but welcoming group of keen genealogists all prepared to offer advice and help to new members.
And it's not all serious business. The boards are often a place to relax and be entertained by all kinds of subjects.
The Genes community will go out of their way to help you, so don't be shy about asking for help.
Quick Search
Single word search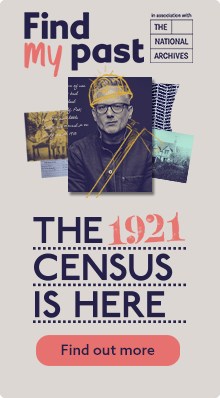 Icons
New posts
No new posts
Thread closed
Stickied, new posts
Stickied, no new posts
NELLIE NORTH
Profile
Posted by
Options
Post Date

ian
Report
6 Dec 2021 11:50

Hi All, My nellie north was b 25th sept 1915 m 1st 1936 Cyril Shuck b 1st Sept 1911 nellie m 2nd 1952 Horace Taylor b 1928. Cyril may have m 2nd ?
Have been unable for a while to find the death of nellie on all sites plus UK gov but no joy. Can any one sort this out for me, many thanks

ErikaH
Report
6 Dec 2021 11:58

For LOCATION info

Marriages Mar 1936 (>99%)

North Nellie Shuck Kingswinford 6b 1300
Shuck Cyril North Kingswinford 6b 1300

Marriages Sep 1952 (>99%)
NORTH Nellie TAYLOR Rowley R. 9b 1019
SHUCK Nellie TAYLOR Rowley R. 9b 1019
TAYLOR Horace NORTH Rowley R. 9b 1019
TAYLOR Horace SHUCK Rowley R. 9b 1019

ErikaH
Report
6 Dec 2021 11:59

1939

Alderley Lawnswood Road, Kingswinford, Brierley Hill U.D
Cyril Shuck 01 Sep 1911 Male House Painter & Decorator Married 45 1
Helen (Nellie) Taylor (Shuck) 25 Sep 1915 Female Unpaid Domestic Duties Married 45 2


ArgyllGran
Report
6 Dec 2021 12:01

For location - Nellie's second marriage:

Horace Taylor
in the England & Wales, Civil Registration Marriage Index, 1916-2005
Name: Horace Taylor
Registration Date: Jul 1952[Aug 1952] [Sep 1952]
Registration Quarter: Jul-Aug-Sep
Registration District: Rowley Regis
Inferred County: Staffordshire
Spouse: Nellie North Or Shuck
Volume Number: 9b
Page Number: 1019

Researching:


ErikaH
Report
6 Dec 2021 12:01

Cyril died in 1992

Name: Cyril Shuck
Death Age: 81
Birth Date: 1 Sep 1911
Registration Date: Dec 1992
Registration District: Stourbridge
Inferred County: West Midlands
Volume: 33
Page: 922

ArgyllGran
Report
6 Dec 2021 12:08

???

Deaths Dec 1957 (>99%)
TAYLOR Horace 42 Rowley R. 9b 342

Researching:


ErikaH
Report
6 Dec 2021 12:10

First name(s) Nellie
District number 0481C
Last name Taylor
Register number C61A
Gender Female
Entry number 049
Birth day 22
Date of registration mm/yy 1094
Birth month 9
County Yorkshire
Birth year 1915
Country England
Age -
Record set England & Wales Deaths 1837-2007
Death quarter 4
Category Birth, Marriage, Death & Parish Records
Registration Month 10
Subcategory Civil Deaths & Burials
Death year 1994
Collections from Great Britain, England
District Sheffield

3 days 'out' on DoB compared with 1939 register.........................which may be down to lack of knowledge by the informant.


Where/when did HORACE die?


ErikaH
Report
6 Dec 2021 12:11

Don't her children know when she died?

ArgyllGran
Report
6 Dec 2021 12:18

If the 1994 death suggested by ErikaH isn't the right woman, there's a possible remarriage for Nellie in 1975 in Wolverhampton, to Grosvenor..

I don't see either of them on ERs.


EDIT:
BUT a Nellie Grosvenor died in Dudley in 2017, born 1930 - so the marriage may not be that of your Nellie.

Researching:


ErikaH
Report
6 Dec 2021 12:26

If, as the poster states, Horace was born 1928 the 1957 death isn't his.
Where was he born?


ArgyllGran
Report
6 Dec 2021 13:02

The only birth of a Horace Taylor without middle name, in England/Wales 1927-29, was in Lancaster, registered in 1st quarter 1927 .

Either:
Horace had a middle name not stated at marriage;
or
Ian is mistaken about his YOB
or
Horace wasn't born in England or Wales.

What else do you know about Horace, Ian? Do you have the marriage cert?

Researching:


ArgyllGran
Report
6 Dec 2021 13:23

This looks like the woman who died in 1994.
She remarried in Sheffield in 1960.:

Nellie Howard
in the 1939 England and Wales Register
Name: Nellie Howard [Nellie Taylor] <<<<<<<<<<<
Gender: Female
Marital Status: Married
Birth Date: 22 Sep 1915 <<<<<<<<<<<<<<
Residence Date: 1939
Address: 82 Chippingham St
Residence Place: Sheffield, Yorkshire (West Riding), England
Occupation: Unpaid Domestic Duties
Line Number: 16
Schedule Number: 44
Sub Schedule Number: 2
Enumeration District: KISP
Borough: Sheffield
Registration district: Sheffield 510/4
Inferred Spouse:
Richard J Howard
Household Members Age
Richard J Howard 25
Nellie Howard 24

Researching:


ErikaH
Report
6 Dec 2021 13:50

At least that positively eliminates the death

ArgyllGran
Report
6 Dec 2021 13:53

There are several deaths post-1952, in various places in England/Wales, of women named Nellie Taylor born 1915.

Several of them don't show DOBs on Ancestry.

Have you checked out all of these (and others), Ian?

TAYLOR, NELLIE 1915
GRO Reference: DOR Q1/2002 in CALDERDALE (0861D) Reg D1D Entry Number 52
(Listed as MS Nellie Taylor on Ancestry, so maybe not.)

TAYLOR, NELLIE 1915
GRO Reference: DOR Q4/2007 in KINGS LYNN (6371A) Reg 1A003 Entry Number 3
(Also listed as MS on Ancestry )

Deaths Mar 1960 (>99%)
TAYLOR Nellie 45 Uxbridge 5f 182

Deaths Jun 1963 (>99%)
TAYLOR NELLIE 48 PONTYPOOL 8C 205

Deaths Dec 1967 (>99%)
Taylor Nellie 52 Sheffield 2d 352



That's assuming her name was still Taylor when she died, and that the informant knew her correct age or year of birth.

She did not die in Scotland - if her surname was still Taylor..

Researching:


ian
Report
7 Dec 2021 10:57

thanks for the above, you can see the problems i have, even the one grand child does not known dates

ErikaH
Report
7 Dec 2021 11:02

Depending on how important it is to you to know the death info, your only recourse would seem to be to purchase certs

What about Horace? Are you sure he was born in 1928? Men don't often marry women who are so much older.
Finding his death and getting the cert for informant's details may prove helpful

Looking carefully at the deaths posted, the one in Uxbridge doesn't fit with birth - nor does the one in Pontypool.

ErikaH
Report
7 Dec 2021 13:35

This is a woman of the right age

Deaths Mar 1968 (>99%)
TAYLOR NELLIE 52 STOKE/T 9B 775

ian
Report
11 Dec 2021 11:23

As for Horace worked backward from m in 1952
there seems to be 2 lots of Shucks one in Kidderminster & one in Stourbridge both with different parents, i am only looking at the Stourbridge line, but both have a daughter named Nellie b 1915/16 having looked at Nellie she may have died in 1999

ErikaH
Report
11 Dec 2021 13:11

So do you have the 1952 marriage cert?

What are the full details?

How does the name Shuck have any connection to Nellie's birth?

ErikaH
Report
11 Dec 2021 13:46

Where have you found a death in 1999? I can't see one that fits her details

Did you take note of the one I posted?