Find Ancestors
Welcome to the Genes Reunited community boards!
The Genes Reunited community is made up of millions of people with similar interests. Discover your family history and make life long friends along the way.
You will find a close knit but welcoming group of keen genealogists all prepared to offer advice and help to new members.
And it's not all serious business. The boards are often a place to relax and be entertained by all kinds of subjects.
The Genes community will go out of their way to help you, so don't be shy about asking for help.
Quick Search
Single word search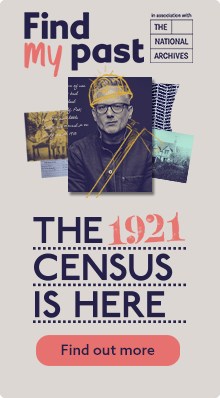 Icons
New posts
No new posts
Thread closed
Stickied, new posts
Stickied, no new posts
Looking for John Clark(e) b abt 1821
Profile
Posted by
Options
Post Date

Julie
Report
27 Apr 2022 12:43

I'm hoping your collective family history know how and abilities to ferret out information might help me with documentary evidence to support pointers from my DNA matches. I have a small group of shared matches. We all link to each other in DNA terms. The closest match is descended from a brother of my great grandfather. 2 matches have small trees, a 3rd has a larger tree that is wholly US based and I can't yet see the connection to England. By checking and building back the 2 small trees I have found a common link between them, documentary evidence indicates that they are both descended from James Clarke and Ann Slator. James in turn being the son of John Clark(e) and Jane Bailey, who married in 1803 in Terrington St Clement Norfolk. The couple appear to have migrated around the "Fens" with children born in Norfolk, Cambridgeshire and Lincolnshire. They eventually settled in Tydd Gote, Lincolnshire (part of the parish of Tydd St Mary). I'm not convinced I have found all of their children as I have some gaps, but that is just an aside.

My 2x Great Grandmother was Harriett Clark(e) born mid to late 1850's (her age is inconsistent on various documents and I haven't managed to find her on census data as a child, or find a birth registration – I posted on this issue a while back and no one turned either of these). On her marriage in 1874 she named her father as John Clark (deceased). John and Jane had a son John born Parson Drove, Cambs abt. 1821. At least those are the details when he appears on the 1851 census with his widowed mother and shown below at Tydd Gote -

Jane Clarke Head Widow Female 70 1781 Cottager Terrington St Clement, Norfolk,
Mary Clarke Daughter Unmarried Female 44 1807 Nurse Walpole St Andrew, Norfolk
John Clarke Son Unmarried Male 30 1821 Ag labourer Parson Drove, Cambridgeshire
William Bennett Grandson Unmarried Male 18 1833 Ag labourer Tydd St Mary, Lincs

This census is the only place I have been able to find a John Clark(e) that fits in terms of the above. I haven't been able to find a baptism, or a death registration prior to 1874, that fits. Of course it doesn't help that John Clark is quite a common name, or that the "Fens" are not wholly in one county.

Can anyone find further entries for John that might help establish whether he is Harriett's father or not?


nameslessone
Report
27 Apr 2022 13:02

You haven't added a link to your previous thread.

Why do you assume that Harriet is the daughter of the John & Ann you have mentioned?

Have you considered that Harriet is her first name. It may.be her second name that she adopted for use later in life?

Have you found her in the census after her marriage, if so, where does she say she was born?

Julie
Report
27 Apr 2022 13:44

I have not in fact suggested that Harriett is the daughter of John and Ann. As indicated I have only found him on the 1851 with his mother, sister and his nephew (they are not his wife and son on the census, hence the different surname for the grandson). I merely have her giving the name John Clark as her father with no indication, she also gives her maiden name as Clark on the various birth registrations of her children, some of whom are registered as Clark on the basis that she was no longer living with the man she married. She is on census data with birthplace Holbeach, or variants close to Holbeach. I also believe I have found her as a teenager as a domestic servant, but I haven't found her on the 1861 census.

As I said, the issues around finding a birth registration and an 1861 census entry have already been explored a while back. My interest now is on John Clark son of John and Jane. DNA points to a member of that Clark line being her father. As their children were born in the first part of the nineteenth century, they are the right vintage to be parents of children born in the 1850's. By trying to trace John I am seeking to prove or disprove that he might be the father of Harriett.

ErikaH
Report
27 Apr 2022 13:53

Harriet's birth may not have been registered, but odds are that she was baptised. Have you looked for a baptism?

'Deceased' fathers were sometimes simply not known'. Clark could well be her maternal line

And please post the link to your previous thread (or threads)

nameslessone
Report
27 Apr 2022 14:11

A pity that you can't find the registration as it would have given her fathers occupation at the time.

Have you discounted theses births from Freebmd:
Births Mar 1853 (>99%)
Clarke Harriet Emma Holbeach 7a 331
Births Dec 1858 (>99%)
Clark Harriett Holbeach 7a 299

Julie
Report
27 Apr 2022 14:11

Erika, no baptism record has been found, despite my own and others efforts. The thread regarding Harriett was posted here a long time ago and I am unable to post a link as I can't locate it.

I don't feel the old thread has any significant or direct bearing on the current search for John Clark, given that no childhood census entry, birth registration or baptism was found for Harriett. I had no DNA results to shed any light on my research at that time, it's only recently that I have results linking a cousin descended from a son on Harriett, to the other 2 matches who are both linked to James Clarke and in turn John and Jane.

Julie
Report
27 Apr 2022 14:15

nameslessone, I, and others, have traced both young ladies, and others with the "right" name and managed to demonstrate none of them are "my" Harriett.

Von
Report
27 Apr 2022 14:19

Can you give a link to a census for Harriet please. I realise this would be after her marriage.

nameslessone
Report
27 Apr 2022 14:21

Thank you.

One of your threads:
www.genesreunited.co.uk/boards/board/ancestors/thread/1395834

Found it by going into Quick Search ( found on the left hand side) and then into Advanced search



ErikaH
Report
27 Apr 2022 14:22

If the thread hasn't been deleted, it will be under 'my threads'

Who and where did Harriett marry?

We need to see Harriet somewhere to get a 'handle' on this

ErikaH
Report
27 Apr 2022 14:29

https://www.genesreunited.co.uk/boards/board/ancestors/thread/1395834

No connection with Harriet...........

ArgyllGran
Report
27 Apr 2022 14:44

This could be the old thread, from 2011:

https://www.genesreunited.com.au/boards/board/ancestors/thread/1278202


No 1874 marriage is mentioned on that thread, though this one in 1875 is .
Is this the one you mean?


Marriages Jun 1875 (>99%)
Clark Harriett Holbeach 7a 663
Hayes Robert Holbeach 7a 663

Harriett Clark
in the England, Select Marriages, 1538-1973
Name: Harriett Clark
Gender: Female
Age: 20
Birth Date: 1855
Marriage Date: 31 May 1875
Marriage Place: Holbeach, Lincoln, England
Father: John Clark <<<<<<<<<<<<<<<
Spouse: Robert Hayes
FHL Film Number: 1542149

Researching:


Julie
Report
27 Apr 2022 14:49

Don't know why I couldn't find the thread! Thanks to those who did. Having gone to the thread myself, some information on it is way out of date. Harriett married John Hayes in 1875, but by 1879 they were living apart, my great grandfather was born in 1879 as the result of a liaison with someone who lived a few doors down the road (DNA evidence supports this). John already had another "wife" and children by the 1881 census, he ended up in Lancashire and "married" again. Harriett had a total of 8 children, but apart from 1901, she didn't have an adult male residing in the household at census time.

None of the above has any direct bearing on the search for her father, but she certainly had a complex life.

ArgyllGran
Report
27 Apr 2022 14:53

One of the censuses you found??

Harriett Clark
in the 1871 England Census
Name: Harriett Clark
Age: 14
Estimated Birth Year: 1857
Relation: Servant
Gender: Female
Where born: Holbeach, Lincolnshire, England
Civil parish: Holbeach
Ecclesiastical parish: Holbeach St Mark
Town: Holbeach
County/Island: Lincolnshire
Country: England
Registration district: Holbeach
Sub-registration district: Holbeach
ED, institution, or vessel: 5
Household schedule number: 3
Piece: 3330
Folio: 52
Page number: 1
Household Members Age Relationship
Thomas Farmer 77 Head
Elizabeth Farmer 52 Wife
Martha H Farmer 12 Daughter
George H Farmer 9 Son
Harriett Clark 14 Servant
William Smith 28 Boarder
James Gent 15 Boarder

Researching:


ErikaH
Report
27 Apr 2022 14:55

1881
Name: Harriett Axses
Age: 24
Estimated Birth Year: abt 1857
Relationship to Head: Wife (Head) (Head)
Gender: Female
Where Born: Holbeach, Lincoln, England
Civil Parish: Whaplode
County/Island: Lincolnshire
Country: England
Street Address: Roman Bank
Marital status: Married*************living apart from husband
Occupation: Charwoman
Registration District: Holbeach
ED, institution, or vessel: 17
Neighbors: View others on page
Piece: 3211
Folio: 83
Page Number: 1
Household Members:
Name Age
Harriett Axses 24
John W. Axses 2
Harriett Clarke 6




ErikaH
Report
27 Apr 2022 14:58

Marriage cert claims her deceased father was a Labourer

Both witnesses were named Hayes, so no help there

Julie
Report
27 Apr 2022 14:59

Looking at the old thread it doesn't fully cover the baptism/birth registration issues, so I think I must have posted a different thread on that, which might not have been on this site. In any case, the matter of birth registration, baptism and childhood census were thoroughly searched for by several people and no trace of any of these found.

ArgyllGran
Report
27 Apr 2022 15:01

You mentioned a marriage to John Hayes (as opposed to Robert Hayes in the 1875 marriage):

But that's in 1887 -

???
Harriet Clarke
in the England & Wales, Civil Registration Marriage Index, 1837-1915
Name: Harriet Clarke
Registration Year: 1887
Registration Quarter: Oct-Nov-Dec
Registration District: Holbeach
Inferred County: Lincolnshire
Volume: 7a
Page: 750
Records on Page:
Name
Harriet Clarke
John Hayes

Researching:


Julie
Report
27 Apr 2022 15:07

The entries referred to above are the ones already found. Whilst they shed some light on Harriett herself, they don't really help in tracing John Clark. Harriett didn't move house as an adult, this isn't apparent from the census schedules as the location has been known by more than one name over the years.

Please keep in mind that my search for John Clark is tied to DNA matches, DNA doesn't lie, if people match each other they are related in some way. With John I am looking at what appears to be the most obvious possibility, which I accept is not necessarily the only possibility, but to my mind is the first one to look at.

Julie
Report
27 Apr 2022 15:14

The marriage to John Hayes is a red herring, it seemed to be "right" way back in 2011, when I had only just started researching. Some of the children's birth registrations are under the surname Hayes with Robert names as father (I have copies). As I understand it this would have been the correct way as the husband of a married woman was presumed to be the father of a child, unless he was dead. Robert is also named as her husband on her death certificate of which I have a copy.