Genealogy Chat
Welcome to the Genes Reunited community boards!
The Genes Reunited community is made up of millions of people with similar interests. Discover your family history and make life long friends along the way.
You will find a close knit but welcoming group of keen genealogists all prepared to offer advice and help to new members.
And it's not all serious business. The boards are often a place to relax and be entertained by all kinds of subjects.
The Genes community will go out of their way to help you, so don't be shy about asking for help.
Quick Search
Single word search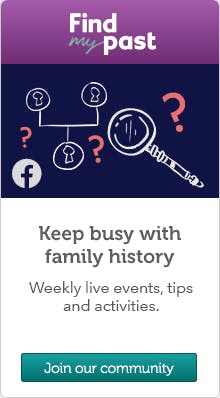 Icons
New posts
No new posts
Thread closed
Stickied, new posts
Stickied, no new posts
Tip of the day...View the original
Profile
Posted by
Options
Post Date

Jonesey
Report
2 Nov 2009 08:30

Proverb:

There is many a slip twixt cup and lip.

It certainly applies when it comes to the transcription of old original records. Because of this try to view the original document whenever possible. This can save you a great deal of frustration. When errors have been made it could make you discount records which are the one that you are looking for just as easily as it can make you believe that the one you have found is the correct one.

Typical of ones that I have recently encountered is someone who had been searching for "Years" without success for an ancestor named Buckley. Within a few minutes they were found on a census record transcribed as Burkley. A single letter mistranscribed, a simple mistake but one which caused a considerable delay.

Other errors can be made such as when a child appears on an original census record with "Ditto" as their surname. The transcriber often assumes that the "Ditto" indicates the same surname as the head of the household. This is not always the case and inspection of the original may well reveal that they are the child of another person who just happened to be spending census night at the address.

Errors can occur in any type of record that has been transcribed, census, birth, marriage, death, military, passenger lists ect so wherever it is possible take a look at the original if only to confirm your find.

Good luck with your research.


Researching:
Don't put off until tomorrow doing what you can do today. If you like doing it today you can do it again tomorrow. Be kind to your children for it is they who will decide which care home you end up in.

GlitterBaby
Report
2 Nov 2009 08:38

Jonesey another good tip.

On one thread a member was confused with the surname of FORE but when viewing the image it was actually FOX..

Researching:
PLEASE DO NOT: send me information concerning your thread on the board as it should be posted on your request where all members can see it. PLEASE DO NOT: ask me for help with lookups as they should be placed on the boards to get the best possible result. PLEASE DO NOT: open your tree just because I have posted information on your thread as I will not be related. THANK YOU. Researching Carter, Cass and Walker in England. Researching Caven, McKill, Sutherland and Will in Scotland.

Jilliflower
Report
2 Nov 2009 08:43

Good morning uncle Jonesey,
How right you always are!
I just wish I had had this brilliant tip BEFORE I made assumptions in the past. But I don't do it any more and try to do what you have advised. If I can't do it there is often some amazingly clever person (like you) who will look at it for me.
Thanks again
love
Jill

Kense
Report
2 Nov 2009 09:00

When you do find discrepancies then please request a correction to the transcription in order to help others.

Mary
Report
2 Nov 2009 09:40

I second that,I have looked for the name Kidd on one census he was Kind and another Pead.My mum on 1911 census was Jasap should have been Jessop.
It took me ages and used lots of credits even though i knew where she was.
Check and check again.

Maryb

Researching:
Farrar, Jessop, Ward, Booth, Wragg, Walsh.

Jilliflower
Report
2 Nov 2009 10:25

I did find a mistake in the transcription once but how do I go about asking for a correction to be made?
Jill

Kense
Report
2 Nov 2009 11:53

If it is a transcription on ancestry then it is fairly obvious as there is an Add Alternative Information button to click on. Any changes are usually made within a few days. For freeBMD you click on the info button, the process is a bit long winded, you have follow the rules carefully and it may take a couple of months to be implemented but it is worth it in order to make the database even more accurate. I can't remember how to correct the ordinary census entries.

LakesLass
Report
2 Nov 2009 13:22

Interesting this .
I searched for ages fo a relative on census way back only to come across him by accident. Christian Name was Thomas but actually transcribed as James. Looking on the original return and magnifying it to max, you can see th error. I have advised Ancestry and they have since corrected it.
I am now on a mission with another one I can't seem to find!

AllanC
Report
2 Nov 2009 13:27

In FMP click on 'Report Transcription Error' and follow the instructions. There's also space for you to add comments as to why you think the transcription is wrong.

Annina
Report
4 Dec 2009 00:58

Mistakes can be made by word of mouth too.

Hubby's grandad was known by all his close kin as Isaac. We were in the cemetery looking for his grave one day and bumped into another of his grandchildren. We asked her where he was,and as she pointed out his grave,I noticed that his name was in fact Israel.

Finally I could find him on the census records after months looking for the wrong name.

MarkMorgan
Report
9 Dec 2009 12:41

I always submit corrections to census transcriptions on FMP when I find them - some census years are worse than others. I have also submitted a few for FreeBMD - although the process there is a bit of a pain. I have even added a postem on FreeBMD where the index itself had the father's first name in place of the child's first name. Took me a while to sort that one out - trying to figure out when this child had changed their name etc - but buying the birth certificate proved that it was the index that was wrong all along and my name change theory could be discounted.

Mark.

brummiejan
Report
7 Mar 2010 10:28

One good thing about Ancestry is that you can have several alternatives, so they will accept corrections/variations which do not match what is written on the original, while still keeping the other transcription in place. Unfortunately you can't do this for 1911. My grandmother's name looks like Elmney on the original so it has to stay that way (it's actually Emily!).
Jan

Researching:
Myatt, Hanks, Eccleston, Powell, Clungunford, Birmingham

Kathlyn
Report
4 Jan 2011 15:30

Too true, I looked for ages for my grandparents. I knew where they were living at the time of the 1901 census, but no luck. I very kind person on here found them for me.....the name should have been Maudesley..it had been transcribed as Morderley...... On looking at the image on line, to me it said Maudesley, but then I understand that the name being unusual in London (it is a Lancashire name) it had not been encountered before.

Jonesey
Report
30 Nov 2011 16:07

:-D :-D :-D

Researching:
Don't put off until tomorrow doing what you can do today. If you like doing it today you can do it again tomorrow. Be kind to your children for it is they who will decide which care home you end up in.

Karen in the desert
Report
8 Mar 2012 09:02


Ah yes, thoughts come flooding back to me of the years I spent searching for my great granny Elizabeth Whittlesey born in East Molesey........she was transcribed as Elbach Chillberg born in Eat Mallory!
On a previous census her sister had been tagged along with the next door neighbours and given the surname Wells!!

You gotta check it out, check it out, and check it out again - as they say :-)

Karen

Researching:
Researching: MILLS & ROBERTS Cambs: TAGG Thames Ditton & East Molesey, Surrey: LEETON/LEADON Hunts & Cambs: LLOYD London/Middx: FROST London/Middx: ROSKAS, KISELIUS, BUDAS W.Lothian & Lanarks: ROSKAS, JAKAS/JAKAITE, JUSKEVICIUS, MICKEVICIUS Lithuania

brummiejan
Report
26 Aug 2012 15:15

I came across a great mis-transcription on Ancestry today - a 17 year old whose occupation was 'assistant to French police'. Blimey, I thought. He sadly was assistant to a French polisher ...
Jan

Researching:
Myatt, Hanks, Eccleston, Powell, Clungunford, Birmingham

Maryanna
Report
27 Aug 2012 12:13

A lot of people who have " my family" on their trees have a member called Wasco. If any of them had bothered to look properly and not just copy blindly ( from most likely each other) would have found out he was actually named Orlando. I didn't think that my gt gt grand parents would have been that off the wall with their naming, his brother is mistranscribed as well. M

Researching:
Devon, Somerset, Scotland, India, Essex, Surrey, London, Suffolk, Norfolk, Yorkshire, Dorset. McCausland, McCallum, Pallett, Brown Walpole, Gidley, Cook, Cole, Pickles, Harrison, Whitley,Ridgley, Holden, Guppy, Hankin and all the Kings Horses and all the Kings Men.

Robert
Report
27 Aug 2012 19:54

I agree always look at the orginal, my surname Burrows has been transcribe or documented as Burrowes, Burroughs and Burrow.i Had one today Shorten transcribed as Shorton. even check the First Name as i had them transcribe wrong the Name was edmund transcribe as edward

Researching:
Burrows from Northamptonshire and Smiths who wont stay in one place.Finchams, Flacks, Rutherfords. Barretts co Cork Ireland, Greens from Eye Sufolk

ShelleyRose
Report
27 Aug 2012 20:17

On free BMD my grandfather is down as George John Curtis, his real name is George Foster Curtis (how can they get this so wrong?) on one census he's down as George Sorter Curtois, (Specsavers come to mind)!

Sylvia
Report
28 Aug 2012 00:51

I remember on one census my family of Kay was down as Hay.