General Chat
Welcome to the Genes Reunited community boards!
The Genes Reunited community is made up of millions of people with similar interests. Discover your family history and make life long friends along the way.
You will find a close knit but welcoming group of keen genealogists all prepared to offer advice and help to new members.
And it's not all serious business. The boards are often a place to relax and be entertained by all kinds of subjects.
The Genes community will go out of their way to help you, so don't be shy about asking for help.
Quick Search
Single word search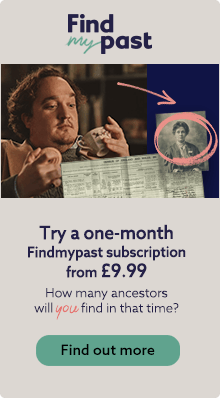 Icons
New posts
No new posts
Thread closed
Stickied, new posts
Stickied, no new posts
Help us rename our packages!
Profile
Posted by
Options
Post Date

Genes
Report
14 Mar 2013 16:13

Hi everyone. We have been thinking about renaming our subscription packages for a while, and would like your help in picking some new options.

For all new members coming to the site, we feel that Standard and Platinum do not sufficiently describe exactly what each package contains or who it is best suited for. As you will all know, Standard is all about the community, sending messages and sharing trees, whereas Platinum includes records as well.

You are the people who know the site best, so we would love to hear your suggestions. Please add them to this thread.

eRRolSheep
Report
14 Mar 2013 17:04

"Haves" and "Have Nots"?

Researching:
Happy

George
Report
14 Mar 2013 17:16

Basic and rip-off.

Patricia
Report
14 Mar 2013 17:28

Call the basic sub the 'Community' package. After all that is exactly what it is!

As for the other.... well ..... 'Record Sub, but you'll have to pay extra for some records' doesn't quite trip off the tongue easily

Researching:
Our Main Lines: - SEYMOUR - Lancashire,Yorkshire, BAKER - Essex, Kent & Sussex, HANCOCK - Devon, Somerset, Surrey, Middlesex, PATERSON - Glasgow, Middlesex - they did like to move about!!!

AnninGlos
Report
14 Mar 2013 17:36

I too was going to suggest Community member and research(ing) member. Keep it simple so that people understand.

edit: Or maybe Community member and community plus member

Researching:
Photo Allium in my garden June 2021 Researching Somerset, Dorset, Hampshire, Derbyshire, Staffs, Devon, Glamorganshire. Ingram, Masters, Tamblyn, Knight, Warner, Bate, Allen, Riggs, Dominey, Duffin

RolloTheRed
Report
14 Mar 2013 18:29

FREE - same as Yakity Yak but you can only read conversations sooner or later you will want to join in. We do not allow anything negative or controversial or not approved on our wall, Yakity Yak is the only way to go.

YAKITY YAK - interesting conversations, arguments, technical help, genealogy help, your very own tree, access to very useful indexes AND MORE including the phantom thread toad, trolls and now you see them now you don't family members.

Roll up roll up Incredible value at anything from £ 9 to £ 20 p.a. or 6 months depending on if there is an r in the month or it is Friday 13th

SCRATCH-IT As well as all the benefits of Yakity-Yak access to the same records as GALLERY members with the added thrill of you win some you lose some, sometimes quite a lot

GALLERY Gloria Hunniford recommended - UK records from 1837-1911 NOT Scotland or Ireland or anywhere else. After carefully creating your tree from these records and other records that helpful members will lift from other sources you will be thrilled to know that we helpfully cease access to these records if you revert to FREE member. To make sure you stay exported GED files not contain your notes or census details.

LIBRARY This is for skinflints who go down to the local library with their USB key and use another product for free. No Yakity Yak for them.

:-D:-D:-D:-D:-D:-D:-D:-D:-D:-D:-D:-D:-D:-D:-D:-D:-D:-D:-D:-D:-D:-D:-D:-D:-D

Researching:
The Man In the High Castle

Kay????
Report
14 Mar 2013 18:54

They are asking for suggestions,,,,,as before they have always chosen whats going to be at GR like it or lump it and taken the flak as the woebe mes dont like this or dont like that and GR never consult members.

Basic Membership.

Beginners Records.

Advanced Records.



sheba
Report
14 Mar 2013 19:25

As a new member, I am finding it very frustrating using all my credits up to view some data which appears to be leading me in the right direction and when revealed it is for somebody totally different i.e. a child, The name, birth place etc. appears correct but when revealed it is not fitting the person you are looking for. I think a lot more could be done to help the novice before they lose interest in the project. If it had not been for the kind hearted community, I would not have got very far at all.
Whilst having a grumble, I don't know if anybody else experiences this, but I cannot always leave my family tree, there does not seem to be an exit everytime, consequently I have to close the site down and therefore am not logging off when I leave. If I try to get back in it is asking me to sign in again . Whilst working on the family tree I have also experienced a lot of problems with the site crashing. I know this isn't exactly answering your question, but if you are restructuring, please give some attention to the day to day running of the site to keep everyone happy. The community folk seem a real friendly helpful bunch, so please try to make things a little easier for us mere mortals.

MarieCeleste
Report
14 Mar 2013 23:29

Basic, Better, Best

(Oh OK, so I nicked it from Antiques Roadshow)

Cedric
Report
15 Mar 2013 06:56

Broke, But We Know About It; Pay Us!
or, pay us then use 'FIND MY PAST' because their site works.

'The Team' Are Looking Into It, But Pay Us Anyway!
or, try FAMILY SEARCH, to get answers quicker & cheeper

We Don't Care How Many System Errors You Find, Just Keep Paying Us!
or, ANCESTRY is cheeper, works properly and doesn't keep getting altered.

Incidently, it would be a more satisfying site if instead of coming up with these unwanted ideas, the IT department actually did something to rectify all the errors they have created within the system. It has been going on now for almost 2 years, since the new tree was introduced, but obviously 'the team' are a law unto themselves and continue to ignore completely the reported errors.



JustJohn
Report
15 Mar 2013 09:03

4 levels:

Platinum
Gold
Silver
Bronze

Silver would be what we now call "Basic Member". Bronze would be "friends" ie non payers

And if there are 8 million members (almost all of whom are at Bronze or Silver), Genes would have the ability each year to:
1. Advertise to a huge membership and get a lot of advertising revenue
2. Persuade members to upgrade in a targetted way. Perhaps giving a silver member a chance to "taste" some of the records at "gold level" free.

And, dare I say it, letting bronze members have a free "taster" of what it is like to be a silver member ie writing to people and coming on chat. :-)

Researching:
Amelie my granddaughter's ancestry. My ban until 1 Jan 2021

MargarettawasMargot
Report
15 Mar 2013 10:17

Dear Team,

Before you worry about renaming packages,get the basics right first.

I am unable to add or change any details to my tree.It is a waste of time trying to do anything on it.I have reported it to you but you have done nothing about it.Keep the current members happy before you worry about useless name changes.

:-( :-( :-( :-( :-( :-( :-( :-( :-( :-( :-( :-( :-| :-| :-| :-| :-| :-| :-| :-| :-| :-|

Researching:
Malcolm-Prestonkirk, Scotland. Ivey,Williams,Preston, Barlow,Mills, King, Rea,Cottingham,Hollinshead,England.Griffin, O'Keefe,McManus, Trainor,Fleming,Smith, Clark/e,Ireland.

Island
Report
15 Mar 2013 10:31

A clear description of what exactly is included in each level of membership would help - as would an honest, out in the open display of costs! The current differences in fees for the same level of membership are very unfair.



JustJohn
Report
15 Mar 2013 10:56

Island. I also think costs are so important to be open.

On my 4 options, I would charge:

Bronze - free
Silver - £10 (some of us are paying £7.96 currently,m others are paying vastly more)
Gold - £80
Platinum - £150

And not inflate any of those costs for 5 years.

They would get loads of advertising revenue with the number of active members currently.

But, more importantly, if the tree was better (and old pre-July 2012 tree was fine for most of us and I am still sure could be resurrected) and the search facilities were simple and designed for non teckies, I reckon a lot would upgrade to gold and platinum.

Particularly if we were given free "tasters" of what delights awaited us if we upgrade.

Researching:
Amelie my granddaughter's ancestry. My ban until 1 Jan 2021

Kay????
Report
15 Mar 2013 11:54

£150! how ridiculous,!,,,,GR would price its self out the market when other sites offer more research material for far less......in fair terms GR has very little to offer where records other than basic buliding material.

The GR tree,,,the provisons for recording a family tree are is not part of a paying membership....it costs nothing to tree build at GR.

JustJohn
Report
15 Mar 2013 12:36

Kay? Nothing ridiculous about £150 if you get your money's worth. Not compulsory to upgrade, but notice other competitive sites are now hovering round £200 mark and £150 might sound like a bargain basement price by 2018. But you are just picking on one detail of what I am suggesting. It may be wrong and unworkable, but presumably Genes are looking for ideas rather than negatives and flak :-)

£150 is half the price of smoking 20 cigarettes a week, same price as two bottles of beer every week, sausage and chips once a week. Need I labour point?

Researching:
Amelie my granddaughter's ancestry. My ban until 1 Jan 2021

Lady Cutie
Report
15 Mar 2013 13:06

Well , all i'm going to say is this ....
look after your members GR , your pricing is way out
your charging everyone differant prices .
i have always paid £9.95 unless you have given me a reduction
now your asking me to pay £19.95 for the year , NO CHANCE ...
my renewal is up on 25 march and at that price i will not be renewing.
Hazel

Kay????
Report
15 Mar 2013 13:08

John you have just talked yourself out of any arguement with such silly provoking notions.

GR need a much wider range of material to warrant £150,other sites have a vast database for very much less.




Rambling
Report
15 Mar 2013 13:30

I don't think it particularly matters whether you call it 'basic' or 'standard' or 'here to chat' or ANYTHING else. What DOES matter is that new members KNOW what they are paying for.

I've noticed a fair number of Newbies posting in the last few months who have assumed ( ie it wasn't perhaps made clear enough) that they can access all records for their standard payment .

Also I think the FB page team need to be much more pro-active with the people who post on there looking for directions..... each one is a potential payer! and it really has been left to regulars to tell them where to come and explain what they can do for the money ( or free). I know the links are there in 'about' but that is not easy to find if you don't know it's there in the first place! ( it's like instructions with flat packs...who looks at the small print !)

This is relevant to the OP I think because without new blood it won't make any odds tinkering with the package titles :-)

'Basic'... Access tree. Search indexes.Talk to fellow members.
'Access all areas'.... Use all facilities and records on the site.

Researching:
Whetman, Budd, Fishlock, Kemp, Keating. Surrey, London and Ireland.

Caroline
Report
15 Mar 2013 15:14

I think they need to have all of the so called add ons included for the Platium members it just stupid as it is now.
You have the free basic members, then there's the ones who pay a reasonable amount depending on when they joined etc and they have some access and then there's the Platium members and then there's the Platium members who pay extra for add ons.
The foolish ones are the ones who just buy credits sorry folks but you're wasting your money buy a 6 month membership, credits go like money in a teenagers pocket.
Stop worrying about what you call the membership and start to provide a good service every day...stop messing around with it every 5 mins.