General Chat
Welcome to the Genes Reunited community boards!
The Genes Reunited community is made up of millions of people with similar interests. Discover your family history and make life long friends along the way.
You will find a close knit but welcoming group of keen genealogists all prepared to offer advice and help to new members.
And it's not all serious business. The boards are often a place to relax and be entertained by all kinds of subjects.
The Genes community will go out of their way to help you, so don't be shy about asking for help.
Quick Search
Single word search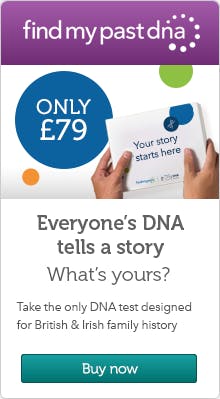 Icons
New posts
No new posts
Thread closed
Stickied, new posts
Stickied, no new posts
Lake District
Profile
Posted by
Options
Post Date

Caroline
Report
29 Dec 2019 13:19

So it seems it may not be inclusive enough and needs to change!!

What next flatten Mount Everest so all can "scale" it

Calm the oceans so all can sail on them...

Bob
Report
29 Dec 2019 13:32

Pave paradise, put up a parking lot....

Shirley~I,m getting the hang of it
Report
29 Dec 2019 14:34

It's such a shame when natural environment is taken over

When we were in cape Verdi daughter did a trip to see the turtles come up on a beach and lay their eggs and return to the sea

The local turtle conservation would collect the eggs and take them to hatching and tag then and when ready would return them to the sea

The mum would always return to the same beach to lay her eggs

https://www.dailymail.co.uk/news/article-6912267/Endangered-turtle-returns-Maldives-beach-lay-eggs-finds-runway-instead.html


Researching:
Surname Fahse. Germany. Essex .South East London My avatar is one of our wedding photos of 1957

Caroline
Report
29 Dec 2019 15:34

I totally get that all should feel welcome but with the Lake District other than it's miles from anywhere so getting there isn't the easiest...what's stopping anyone enjoying it.

maggiewinchester
Report
29 Dec 2019 16:20

How patronising can he get!

They tried to create more 'diversity' amongst visitors to the New Forest a few years ago.
We ended up with hordes of cyclists - not individuals coming to enjoy the place - but hundreds using it as a cycling track, at 'Sportives' :-|

As you say, Caroline, what's stopping anyone enjoying it?






Researching:
Who chose those curtains???

Von
Report
29 Dec 2019 16:20

Nothing Caroline
Good evening BTW.
People won't be happy until everything is disneyfied :-0 :-0 :-0 ;-)

AnninGlos
Report
29 Dec 2019 16:31

Having been travelling home from the beautiful Lake District I have not see this. Please tell me who has said what?

Researching:
Photo Hidcote Researching Somerset, Dorset, Hampshire, Derbyshire, Staffs, Devon, Glamorganshire. Ingram, Masters, Tamblyn, Knight, Warner, Bate, Allen, Riggs, Dominey, Duffin

Mersey
Report
29 Dec 2019 16:36

We go every year numerous times, adore the place, so many beautiful surroundings, always find something new and have always made so many special memories...



Andysmum
Report
29 Dec 2019 17:11

This is from The Independent, but there is something about it in several newspapers.



4 hours ago - Efforts to make the Lake District more inclusive have reportedly sparked a backlash among conservationists. Sky News states that Lake District National Park Authority is due to face a High Court judicial review in 2020 with regards to its refusal to ban 4x4 vehicles and motorbikes from some fell trails.

:-( :-P

maggiewinchester
Report
29 Dec 2019 17:37

The head of the Lake District says it must strive to become more inclusive so as to attract a greater diversity of visitors.

"We are deficient in terms of young people, we are deficient in terms of black and minority ethnic communities and we are not particularly well-visited by those who are less able in terms of their mobility," he said.

"Our challenge is to see what we can do to reverse that, to encourage people from broader backgrounds and a wider range of personal mobilities into the national park to be able to benefit in the same way that those other groups do."

He also said The Lake District was full of white able-bodied middle-aged, middle class people, Hence no apparent 'diversity', and wanted to put an accessible tarmac path through a woodland area.

Researching:
Who chose those curtains???

AnninGlos
Report
29 Dec 2019 18:26

Surely black and minority ethnic people are able to access the Lake District if they should want to, it is rather patronising to suggest they need encouraging. It could be that many of them are not able to make the journey because they don't have transport or funds for paying for coach/train fares etc. How is the LD supposed to sort that?
I can see making beauty spots more accessible for the disabled however without really thinking I can quote two beautiful spots which are wheel chair and mobility scooter accessible
Surely it can only be said they are not inclusive if they actively deter these people from visiting? And of course they don't

Researching:
Photo Hidcote Researching Somerset, Dorset, Hampshire, Derbyshire, Staffs, Devon, Glamorganshire. Ingram, Masters, Tamblyn, Knight, Warner, Bate, Allen, Riggs, Dominey, Duffin

maggiewinchester
Report
29 Dec 2019 18:36

I agree, Ann, especially about the patronising comment about 'ethnic' people.
It's almost like these idiots are totally unaware about just how many generations some 'minority' families have been here!
Some people just aren't interested - they go to other places instead - it's their choice.
Some middle class middle aged white bloke using 'trend' words isn't going to change the world - or people's preferences!

Researching:
Who chose those curtains???

Caroline
Report
29 Dec 2019 19:49

It is offensive to minority groups to suggest they need help to attend solely because they're not white middle class/middle-aged...as already noted maybe they have better things to do (in their mind) just as many while middle age people do. Disneyfication is a fast-spreading disease blighting many places followed closely by overuse of health and safety rules.

Allan
Report
29 Dec 2019 20:57

I visited the Lake District many times when living in the UK, in fact when I was at High School we went every Easter for a school camp at Newlands. OH and I also spent the first night of our honeymoon there on our way up to Scotland.

As I recall, even back then, traffic to the periphery of the area, such as Kendal, was extremely heavy. Most people back then, and presumably even now, only wanted to visit such places as Windermere which has always catered for tourists.

Many of the 'interior' roads would be unsuitable for coaches etc without major upgrades and once that happens the whole area will lose the very factor that draws the dedicated fell-walkers and genuine devotees.

Caroline mentioned Mt Everest. What an environmental disaster that has become now that every man and his dog has access. Tonnes of rubbish left annually by all the visitors to the Mountain

https://www.news.com.au/travel/travel-advice/mount-everest-turned-into-a-rubbish-dump/news-story/0f39a0f158298f9c8f66b8173672e0d0

:-| :-| :-|

Caroline
Report
29 Dec 2019 21:42

Agree Allan...it's almost accessible to all these days...and no one cares if you can actually climb it or not...so many die when they shouldn't have even started. As you say the Lake district is overcrowded in places, as Maggie said the New Forest is being taken over by more than ponies.
Everyone wants to go visit because it's so lovely and yet everyone ruins that same loveliness in so many places...and for many just for a selfie.

maggiewinchester
Report
29 Dec 2019 21:49

My sister runs a campsite, not open to the public, but used by cubs, scouts, brownies, guides etc - and charities and church /school groups from inner London.
Many of those children have never been anywhere that is truly rural.
When they book the campsite, it's usually for that group alone - no-one else is there.
Many of these children are white - and have never spent time in an area with no streetlights, no noise (apart from birds during the day and owls, badgers and foxes at night).
Somewhere where the only view is of fields and trees, and they are dumbfounded!
They're hardly likely to be taken to areas such as the Lake District - money is one problem, unfamiliarity of the 'situation' is another.
Most ethnic minorities live in cities. Vast open spaces can be scary.

There is a lady who runs a guide group in London.
She came down as a child, when she was a guide, and became an adult member, so she could continue coming down. My sister asked if she had been to the Lake District, or places such as Dartmoor or the New Forest. She hadn't.
She knew and loved the campsite, it was familiar - like an 'old friend'. She felt safe there.

It just needs time, and opportunity for inner city people (of all ethnicities) to enjoy wide, open, spaces.

I'd also like to point out that the (allegedly) first black farmer in Devon has won an award.
My grandad's best mate was black - I traced his mum back 5 generations in this country - I only gave up because her name was getting 'mashed' - and she wasn't MY relation!!
The family had lived in Southampton for 3 generations, and it was only when my gran was evacuated to the New Forest that he went to the New Forest! :-D :-D :-D

Researching:
Who chose those curtains???

Allan
Report
29 Dec 2019 21:57

Caroline, not everyone wants to visit the Lakes; not everyone wants to visit Disneyland. I certainly don't!

Unfortunately, many on the various Boards or Committees which look after the various areas of outstanding national beauty and national parks tend to be those who lean towards a certain political ideology where practical considerations take second place to political correctness.

I notice that some theme parks are not doing very well, let's demolish them, and replant with trees to make a genuine 'New' forest ;-)

maggiewinchester
Report
29 Dec 2019 22:01

Brilliant idea, Allan! :-D :-D :-D

Researching:
Who chose those curtains???

Allan
Report
29 Dec 2019 22:05

A poor choice of words on my part, Maggie, obviously the original New Forest is the Genuine one, but you obviously caught my drift :-D

maggiewinchester
Report
29 Dec 2019 23:45

I did - we need more trees!

Ex theme parks in the UK:

https://www.liverpoolecho.co.uk/whats-on/whats-on-news/abandoned-theme-parks-around-uk-17065527

Researching:
Who chose those curtains???