General Chat
Welcome to the Genes Reunited community boards!
The Genes Reunited community is made up of millions of people with similar interests. Discover your family history and make life long friends along the way.
You will find a close knit but welcoming group of keen genealogists all prepared to offer advice and help to new members.
And it's not all serious business. The boards are often a place to relax and be entertained by all kinds of subjects.
The Genes community will go out of their way to help you, so don't be shy about asking for help.
Quick Search
Single word search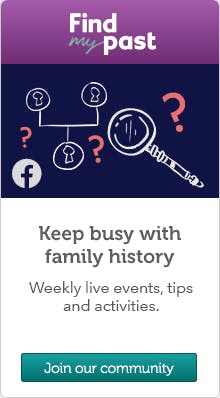 Icons
New posts
No new posts
Thread closed
Stickied, new posts
Stickied, no new posts
Early Release.
Profile
Posted by
Options
Post Date

Dermot
Report
7 Jun 2021 16:45

Double child killer Colin Pitchfork can be freed from jail, says Parole Board.

Sharron
Report
7 Jun 2021 17:56

That is truly terrifying.

He was the first man to be convicted by DNA I think. He persuaded somebody else to take the test for him.

Wasn't it two teenaged girls he murdered, one he raped and mudered while he had his child in the car with him.

JoyLouise
Report
8 Jun 2021 11:08

Isn't the government querying this?

If I were a relative of one of those killed, I'd go to the ends of the earth to ensure that he was never released. I do feel sorry for them.

Sharron
Report
8 Jun 2021 11:38

John Worboys, the Black Cab Rapist was set for release until appeal was made against the decision and he looked ever so sad too!

AnninGlos
Report
8 Jun 2021 13:01

I think yes they are querying the release. Yes two (I think) 15 year olds. He should never be released.

Researching:
Photo Allium in my garden June 2021 Researching Somerset, Dorset, Hampshire, Derbyshire, Staffs, Devon, Glamorganshire. Ingram, Masters, Tamblyn, Knight, Warner, Bate, Allen, Riggs, Dominey, Duffin

**Ann**
Report
8 Jun 2021 13:14

What type of people sit on these Parole Boards.

He should rot in hell!

Barbra
Report
8 Jun 2021 13:24

It beggers belief that this can even be on the cards those girls family & friends will never be released he should never be outside Prison Rot there

Researching:
Tipperary. Derby .Moray. ST. Helens. Bladen /.My Eldest Son /

Island
Report
8 Jun 2021 15:34

I don't remember this case but had a read.
In front of his child too!!!
Can't believe he's being considered to be freed.

He should be strung up.

Dermot
Report
8 Jun 2021 16:00

'Hang him high on a windy day'!

Annx
Report
8 Jun 2021 22:31

I remember it very well as I live a quarter of a mile from the Black Pad footpath. At the time of the murders I had married and moved from the village where Pitchfork lived, but a work colleague lived in the road next to him. At my then OH's workplace, men between certain ages were asked for samples. I remember we women in the area were all worried at the time and so glad when he was caught.

I just hope they err on the side of caution as he proved he could lead a normal life for three years between the murders, so is capable of hiding or not showing any feelings.



Researching:
Staffordshire, Warwickshire

maggiewinchester
Report
9 Jun 2021 20:45

So, as a prison visitor, you knew the convict.

Or were you an Official Prison Visitor, or a volunteer?

Or should everyone else be precise, apart from you?


Researching:
George. 'Who, me?' I'd painted the ceiling, was about to tackle the walls - and this happened!

Sharron
Report
9 Jun 2021 21:05

Hang on a minute, maggie, while he looks it up!

Dermot
Report
9 Jun 2021 21:22

RTR is a chap who knows his onions & he types 19 to the dozen..

Sharron
Report
9 Jun 2021 21:26

He knows where to look up onions.

nameslessone
Report
9 Jun 2021 21:36

He probably took 5 minutes out of his busy busy life and wrote the book.

JoyLouise
Report
10 Jun 2021 09:36

My guess is that, because Rollo played chess with the prisoner, he was a volunteer.

'Official' prison visitors are usually the ilk of magistrates and such who visit a prisoner to hear complaints and such like.

Rollo, I think, would be strong enough not to be taken in by a prisoner even though he was shocked to discover what he did, but it points to how many are devious and can put on a plausible front.

Personally, I would never visit as prisoners can remember faces.

maggiewinchester
Report
10 Jun 2021 11:35

As you said, JoyLouise 'at a guess'.
Anyone else who isn't precise is jumped on by RTR, and 'corrected'.
One rule etc etc.

I can remember faces, too - and I've never been a prisoner! :-D :-D

However, I have known/know offenders. Not as nasty as Pitchfork, but nonetheless, offenders.
As a LSA at the primary school they attended, 20 odd years ago, I was aware of their chaotic homelife. Their mother died, their father was a selfish drug-dealing waste of space. He died when the eldest boys (twins) were 19, their sister was 18, their younger brother was 15.
The 3 eldest were immediately made homeless, the younger boy went into 'care' for a year - then he was homeless - but in a different area.
They took to drugs then to stealing to pay for drugs.
I saw them regularly on the streets, when they weren't in prison, and stopped to talk to them - and they were extremely polite.
Eventually, the sister (who occasionally prostituted herself for money for food) was given a flat, when she was in her 20's, on condition her brothers didn't stay there. One of the twins died of a drug overdose, I haven't seen the other twin for a while.
I hope he's been housed.

No, they weren't 'subjects' nor Oxford graduates, neither did I play chess with them.
They were humans, failed by the system.



Researching:
George. 'Who, me?' I'd painted the ceiling, was about to tackle the walls - and this happened!

maggiewinchester
Report
10 Jun 2021 11:46

Oh! I forgot - my lovely gran was in prison a couple of times.
That was caused by poverty.
My aunt was also an ex-offender - she shot her husband (he lived)
Weirdly, though, he wasn't 'man enough' to look after his children while their mother was in prison. Why did my aunt shoot him? Well, his actions speak for themselves.

Now, my gran COULD play chess :-D :-D :-D

Researching:
George. 'Who, me?' I'd painted the ceiling, was about to tackle the walls - and this happened!

Island
Report
10 Jun 2021 12:19

Tsk Maggie, Rolo just wanted to slip in that he played chess.


maggiewinchester
Report
10 Jun 2021 12:41

...and that he'd been a 'brave boy' and met/spoken to an offender, therefore is an 'expert'.
Not all offenders are evil - not all men are pratts. :-D :-D

Researching:
George. 'Who, me?' I'd painted the ceiling, was about to tackle the walls - and this happened!