General Chat
Welcome to the Genes Reunited community boards!
The Genes Reunited community is made up of millions of people with similar interests. Discover your family history and make life long friends along the way.
You will find a close knit but welcoming group of keen genealogists all prepared to offer advice and help to new members.
And it's not all serious business. The boards are often a place to relax and be entertained by all kinds of subjects.
The Genes community will go out of their way to help you, so don't be shy about asking for help.
Quick Search
Single word search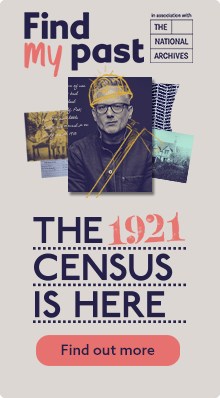 Icons
New posts
No new posts
Thread closed
Stickied, new posts
Stickied, no new posts
What kind of things do you remember from Childhood
Profile
Posted by
Options
Post Date

Mel Fairy Godmother
Report
27 May 2010 18:58

This thread was started on 25th April 2008. Has been scrubbed out twice but is still managing to carry on 2 years and one month later.



25th April 2008 12.53pm.

I was just thinking the other day about things that have disappeared from our lives. Many of you that are over the age of 50 will remember some of them. Virol or the other one my mum bought for methat slips my mind at present buit I can remember it had a picture of the sun on it in blue and gold. It may have been something like the Rising Sun something and malt. Edited 10th August. Someone on this thread remembers the name of the other malt thing. It was Radio Malt.

Eiffal Tower lemonade crystals that used to come in a small glass jar in a box and made loads to drink. This was still around when my son was young in 1970.

Cremola rice, my mum used to make this and give it to us with prunes! It was quite a fine powder and made up was a pale yellow colour.

Tapioca pudding which I called Jelly Fish, did'nt eat that one.

3d back on R Whites lemonade bottles. They only cost 1/3d for a bottle. With the 3d my friend and I would go to the off licience and get a packet of Smiths Crisps, they came in a sort of greaseproof paper bag with a little blue waxed bag of salt inside so if you did'nt want the salt you did'nt have to have it. They were the only available flavour at this time. Or a large 4 inch diamiter Arrowroot Biscuit for a 1d also from the offy. If we had the little bags of salt from the crisps we would sprinkle these on the biscuit.

Packets of 5 ciggies. Nelson, Players Weights, Park Drive, Woodbines, Players Navy Cut and Senior Service to name but a few.

Pan Yan Pickle............my favourite!! I liked this better than Branston which you can still get today. What I wonder happened to Pan Yan? I used to buy it in the late 60's early 70's. Then it diappeared. My consolation is that I found this pickle recipe in a church magazineabout four years agoand tried it. It was just like the real thing and I have adapted it for the microwave in smaller amounts.

So what things have gone that you remember from childhood?? Perhaps some of you out there remember things that have slipped my memory. Please share them with me and we can travel back to the old days together.



Mel Fairy Godmother
Report
27 May 2010 19:00

Todays postings.

Jane Today at 18:29

I have just had a phone call from an Indian sounding man asking to speak to me.I said she was out .He said this is an urgent call and it is to do with my computer at this address .He said there is a virus spreading very quickly through computers!!!!!!.He said he was from something called Click something.
I am assuming this is some kind of scam.Any Ideas please.

---------------------------------------------------------

Jane Today at 18:33
I don't know anyone who has grown horseradish.I know it makes OH's eyes water and his nose run when he piles it on his plate with roast beef.

Frank why are you looking for a 30 year old .Would a 50 something do lolol

-----------------------------------------------------------------

MilliemollyAmanda Today at 18:50
My Mum and Dad used to grow Horseradish ,i remember mum bashing it to make the paste ,it was really strong, don't know how long it takes to grow ,it always seemed to be there every year .

Are you sure you could mange a 30 year old woman Frank ??they can be very demanding !LOL

Jane sounds like a scam , where do they get the phone numbers from ??
we get a lot of international call numbers ,when we see the number displayed we just turn the phone off.

---------------------------------------------------------------------

Ann Today at 18:53

Evening All,

Called at MIL's this morning and FIL seems to have the same bug as you Frank.......up all night and he feels worn out!!! They had also found a few more old photos......some of the old R*liant Robin they had that OH was telling Mel and her OH about.

OH has been finding rubble to fill some of the big hole left by the pond.........before anything including us falls in it. lol This afternoon we went to see the film Robin Hood. It was good if you like lots of noise and gory battle scenes, which I don't, but some of the effects were good. It was absolutely freezing in the cinema even with an anorak on.

A bit of the new floor has to be relaid as the screed wasn't smoothed properly underneath. Have to wait until more materials are ordered then 'cycle shorts' will be coming to do it!! lol OH raised his eyebrows and sighed when I told him.

I thought OH was being nice this morning when he said 'I'd like to kiss you all over'........then a pause .......and he finished....'only there isn't time' and muttered 'a fortnight' before running!!!! Honestly, what I have to put up with!!!




Jane
Report
27 May 2010 19:07

Why is there request review Mel?

Jane
Report
27 May 2010 19:14

OK Mel.
I was thinking what was our first memories?I think one of mine must have been when I was really young.I did a poo on the kitchen floor.I seem to remember Mum asking me why I had done that and not asked to be taken to the toilet.I said ''It wasn't me"There was no-one else it could have been lol.I'm pretty sure she knew it wasn't the cat.

Jane
Report
27 May 2010 19:16

I have chicken casserole too Mel lol,with mash.

Jane
Report
27 May 2010 19:33

Where's our Shirl???

Jane
Report
27 May 2010 19:40

I know Mel that's what made me laugh.What are you having tomorrow? lol

Frank
Report
27 May 2010 19:46

I have just wasted another 5 minutes Posting to the old thread. It didn't go anywhere.!!!! Is this the new one.???? Where has the old one gone. ????

I was just saying Jane, If this phone scam continues phone the Police. I had it a few months ago. and led them on for quite a time. They kept ringing till I threatened them with the Police.

Ann, Tell the truth, What did you say to OH
If we are going back, to the old days. Who is going to START.????


Researching:
Coopersale,Epping, Essex earls barton,Northampton woodford bridge,essex Canning town, Bethnal Green.

Jane
Report
27 May 2010 19:49

Well as I think you are the oldest Frank!!!!! I have mentioned my first memory lol

David
Report
27 May 2010 20:02

What happened?
I'm certain I posted something about my garden an hour ago

Researching:
Sometimes nothing is a real cool hand.

Jane
Report
27 May 2010 20:38

Oh David.I hope your Marigolds grow well !

David
Report
27 May 2010 21:14

The answer lies in the soil

Researching:
Sometimes nothing is a real cool hand.

Mel Fairy Godmother
Report
27 May 2010 21:18

Nice dinner and all gone now. Had a choc eclair after.

David I deleted the last thread and we did read that you had put marigolds in your garden. I could only copy and paste one page so I did the last page of the old thread.

Think this may have been about the first posting from Jane.


25th April 2008 13:40
OMG Virol,
When I saw that name just my stomach went quite peculiar.
Yuk.Mil Par.I was obviously a constipated child and had many a spoonful of that.Gripe Water was a favourite of mine.I used to climb up to the bathroom cabinet for a quick swig!!Think that's where my liking for alchohol came from.
Yes Pan Yan Pickle.
Oh you have got me started,I'm going to have to have a good think about this.I do remember with my thruppence pocket money I bought barleysugar sticks with chocolate down through the middle.I always look if I come across an oldstyle sweet shop but have never found them.
Junket if I was ill again Yuk,but my sister loved it.
This is fun I will try and make list of things
Helen

Jane
Report
27 May 2010 21:37

That was my first post Mel lol....Ooh that has brought memories back again

Jane
Report
27 May 2010 21:50

Oh Rosehip Syrup .I loved that.....that evolved into Delrosa I think.

Jane
Report
27 May 2010 22:05

There were lots of cards like that to collect back then weren't there.Was PG Tips the Brooke Bond tea?

Jane
Report
27 May 2010 22:18

What ever happened to all my Golly Badges????I had a lot.I always remember one with a Banjo for some reason lol
On that note I am off to bed.After that early wake up this morning 5am !!
Just going to let Chester out for a last wee wee.
Night Night x

Jane
Report
28 May 2010 10:13

Morning Mel and all
Well what a sight out the bedroom window this morning.2 young squirrels chasing eachother around the Bay Tree,then they ran up the lawn climbed the tree with the Fat Cake hanging and both of them were walking on the branch to get to it.But the weight of them made the branch wobble and bend almost down to the ground.Then they jumped from the tree on the the sloped roof under James bedroom window,and were right up by window sill.I hope they aren't thinking of getting into the loft.

Then when I was down the village with Chester just now I saw some flowers tied to a gatepost to a field .Also lots of photos and drawings.They were for the horse called Ginger who died on Wednesday aged 36.

My agenda now is to go and make sure my new bank card works,then collect OH's jackets from the cleaners a little shopping and probably the garden this afternoon.
It is a nice sunny morning here.

Frank
Report
28 May 2010 10:58

Morning all,
fair bit of activity on the "NEW THREAD" Hope it brings a few new faces. It will give me a chance to chat up the new Talent !!!!
Old memories.

First day at school, having my first tooth out, running away from the air raids, collecting scrapnel, Sugar sandwiches when you were sick, torn up bed sheets for hankies, paddling in fresh running river, and coming out with leeches stuck to your legs, birds nestings, playing out for hours and hours in sunshine, sitting in the back garden when the April showers started, My Mum, giving niece's and nephews "Butter and Sugar Teets" good hideing from mum and dad. sleeping three in a bed,collecting incendary bomb cases, scrupping fruits in season for bottling, buying sugar flour tea loose in bags, pinching empty beer and lemonade bottles from the back of the pub, then taking them back to get the deposit from the off licence.
I could go on and on, If anyone wants me to elaborate on anything please say so. I could write a book.

Researching:
Coopersale,Epping, Essex earls barton,Northampton woodford bridge,essex Canning town, Bethnal Green.

Maureen
Report
28 May 2010 16:26

What's happened to this site, for about a year and a half I've had this on My Threads and now it's disappeared from there and we had hundreds of messages and mine is only showing three now !!!!!!!

Have spent most of the day at my mum's, she is still very poorly, don't know why they let her out of hospital, she's worse now than when she went in. She's been asleep most of the day, so I've just been sitting over there in silence reading the newspaper for hours.

Can't catch up on what's been happening here as it's only showing messages from yesterday on, hope our Frank has been behaving himself, can just imagine you as a little boy, I bet you always had grubby, grazed knees !!!!!