General Chat
Welcome to the Genes Reunited community boards!
The Genes Reunited community is made up of millions of people with similar interests. Discover your family history and make life long friends along the way.
You will find a close knit but welcoming group of keen genealogists all prepared to offer advice and help to new members.
And it's not all serious business. The boards are often a place to relax and be entertained by all kinds of subjects.
The Genes community will go out of their way to help you, so don't be shy about asking for help.
Quick Search
Single word search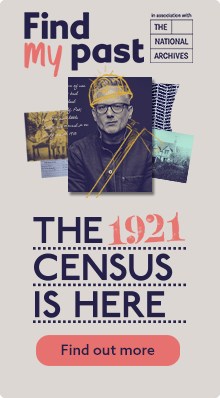 Icons
New posts
No new posts
Thread closed
Stickied, new posts
Stickied, no new posts
COVID numbers
Profile
Posted by
Options
Post Date

nameslessone
Report
15 Jun 2022 17:26

The infections seem to be rising. Anyone concerned? Almost nobody seems to wearing a mask, even on the bus.

I've not had it and I don't want it.

I met someone on holiday recently who went on and on about needing to reach herd immunity. Of course it turned out that he had had it. He just didn't like any restrictions, such as mask wearing.

Amokavid
Report
15 Jun 2022 18:13

I'm not concerned, I have not had it either, I did not wear a mask at all.
I was just as careful with normal hygene as I always have been, even before the pandemic or any other outbreaks of illnesses!, no more & no less.
Time to get on with life as we used to do.

Joan..


Researching:
Research covered........Harrison, Holiday, Sharp, Garthwaite, Buttle, Lund, Smurthwaite.... ..York, Malton, Thirsk, Darlington, H on Sp Moor, H le Spring, Whitby........

Kense
Report
15 Jun 2022 20:48

I went on a bus last week and I was the only one wearing a mask on a fairly full bus. I am wondering if we are going to be offered another booster soon.

SylviaInCanada
Report
15 Jun 2022 22:42

I will continue wearing a mask when I feel it is needed ................ that is in crowded places, stores, etc. I also pull it up over my nose when passing people in close proximity on the street.

Masks are still required at my doctor's office and at my physio's. My dentist is still requiring a temperature test before going in, and masks in the office area.

Masks are still required here, by federal mandate, on interprovincial planes and trains.

I did have a mild case of covid back in February, less than 2 weeks after my booster shot, probably brought home by OH. A mild sore throat for a couple of hours, a runny nose for about a day and a half, but then a dry cough for about 6 weeks. The cough was the worst and the most annoying, because many people don't want to see you if you have it. I had to cancel about 3 physio appointments.

I'm waiting to be called for another booster shot in the next 3 or 4 weeks. OH has already had his 4th shot.

Researching:
My brother, photo taken in September 1990 just a couple of weeks before he died. ............................................................ To help us and to get better results, please post as much detail as you can, especially name, date(s) and place. Also say what you already know.

Florence61
Report
15 Jun 2022 23:18

Names, the numbers are rife up here. Every other person has it and the knock on effect on local businesses is crippling. Local cafes shut weekly, outpatients appointments cancelled at short notice as well as hospital wards and new admissions.

Its actually far worse since restrictions have been lifted. noone wears masks hardly and people carry on as if it never existed.

I know we have to carry on and get back to normal but society is far from normal. We should still take reasonable precautions, hand sanitising, distancing in supermarkets.

Last time i was in a shop, i was petrified of catching the virus and def did not linger too near anyone.
I have now had 2 jags and will be offered another later in the summer.

We really cannot afford to be complacent as Im sure there will be worse strains to come yet.

Florence in the hebrides

Researching:
house/hampshire prophet/cheshire skinner/kent

KathleenBell
Report
16 Jun 2022 00:05

I have only just this week stopped wearing a face shield in less crowded places, but still wear it in the supermarket and anywhere where I'm in close proximity to anyone. Our doctors, chiropodist, pharmacy etc. still require masks.

Joan - you say it's time that we should get on with our lives as we did before. Unfortunately a lot of us have relatives who can't get on with their lives as they lost theirs to Covid.

Kath. x

nameslessone
Report
16 Jun 2022 08:24

Very few people locally are wearing masks now but positive cases in our group of villages has almost quadrupled in a week or so. OK so the starting point was ,Ed's than 3 but it is still a big jump in a short space of time.

Florence I did notice the heavy colour for cases on the government map. Worrying.

maggiewinchester
Report
16 Jun 2022 11:40

I still wear a mask on the bus, and in shops where there are a lot of people.
I also wore one at the Jobcentre.
I was told to attend there last week - a month before my retirement date - only to be told (after waiting half an hour) that I shouldn't have been called in!!!
Mind you, if I hadn't attended, I've no doubt they would have sanctioned me!!

I was the only one there, wearing a mask - but it enabled me to surreptitiously poke my tongue out at the Jobsworth!

This was the same plank who said I 'didn't sound like I had COPD' (therefore I wasn't telling the truth). He probably called me in because I 'didn't sound old' - therefore I can't be retiring!

Over the past year, I also haven't applied/accepted jobs where I was expected to work in an office - but managed to stay employed until April.
There's absolutely no way I'd work in an office now, 3 weeks before retiring!!

I've avoided COVID (as far as i know) up until now.

Researching:
Me in front of the Bessacar. Looks like it was the day we moved there, judging by the fence!

nameslessone
Report
16 Jun 2022 11:54

Looks like it is all over :-S

I've just. Been into the village to pick up a prescription . Don't think the surgery expect you to wear a mask, even in the waiting room and our tiny weeny pharmacy has taken the notice down. With about 6 of us squeezed in I was the only one wearing a mask. Even the personal asking for a LFT wasn't wearing one ( although I don't know if it was for themself.

Pharmacy is getting worse. They often ask you to pick up the next day but I was asked when I wanted mine and they were shocked to discover I wanted it today - no way am I going out tomorrow. So OH has got to plod down there in the heat this afternoon. ( it wasn't bad at 20). Fingers crossed they have done it. :-|

maggiewinchester
Report
16 Jun 2022 12:12

Our doctor's surgery still insists on masks.

The local pharmacy has become more lax, but those serving, wear masks.

My doctor emailed a prescription to my local pharmacy.
I waited 3 days before going to get it, to enable them to make sure they had it, only to find they didn't have the applicator - could I come the next day, when the order would be in?
No, because I have no idea at what time the order was due in - and neither did the pharmacist! :-S

That was 3 days ago. I may venture out tomorrow.

Researching:
Me in front of the Bessacar. Looks like it was the day we moved there, judging by the fence!

Florence61
Report
16 Jun 2022 12:57

The thing is since they stopped reporting on a daily basis up here, we have no actuial figures.We only here through word of mouth say if a friend or neighbour has it or shops are shut etc. I wish they would go back to daily reporting as that way, we would have an accurate picture of just how many cases there are.

My daughter gets very anxious and when the Job centre ask her to go in for an appointment, she always requests a video call. They dont seem to understand her needs at all. The last time she was forced to go in there, noone was wearing a mask and she got very distressed but they were not very sympathetic at all.

So unless you are admitted to hospital and get tested positive, there are no official figures anymore.

Maggie, we are very lucky that the local charity development company have carried on delivering prescriptions in the village otherwise i have no way of getting my meds!

Researching:
house/hampshire prophet/cheshire skinner/kent

Caroline
Report
16 Jun 2022 15:56

I still wear a mask indoors and even outdoors when I'm surrounded by other people's children as they can be mini germ factories
Our dentist still requires a mask in common areas, and the room has a filter going.
Our hospitals even though not Government-mandated have all said masks are still required.
Trust me today wearing a mask when it's going to feel like 39 is not easy but it's doable.
I don't think the World needs to stop and hibernate we can go about our business no problem but asking people to be thoughtful and wear a mask when you can't distance isn't a big ask. If we even get the sniffles in our house then my daughter can't go to work at the children's hospital for up to a week or more, no wonder they're always short-staffed!
For anyone that's managed to get this far without being sick and not wearing a mask then you've been lucky long may your luck last.

nameslessone
Report
16 Jun 2022 17:03

Apparently some of the TOWIE cast were taken off a plane because they had refused to wear masks on an earlier flight and one of them was vaping onboard.

How sad! ;-) ;-)

Amokavid
Report
16 Jun 2022 18:07

Before Covid we didn't wear masks!
Folk went about their business NOT knowing what infections were out there, but of course most had the various vaccines that were available at the ime therefore "protected!

When a vaccine became available for COVID, many many people took it up & have even had more than one jab for the same (in a short space of time) & yet many still wear a mask! Why ?

It seems to me some of those who had the COVID vaccine/s don't actually trust that it will protect them, hence continuing to wear a mask!

Joan.

Researching:
Research covered........Harrison, Holiday, Sharp, Garthwaite, Buttle, Lund, Smurthwaite.... ..York, Malton, Thirsk, Darlington, H on Sp Moor, H le Spring, Whitby........

maggiewinchester
Report
16 Jun 2022 18:28

The problem is, Joan, variants!

So no, the 'old' vaccines won't protect you.

Researching:
Me in front of the Bessacar. Looks like it was the day we moved there, judging by the fence!

nameslessone
Report
16 Jun 2022 18:52

Not knowing the infections out there?

We usually know when flu season has arrived. We tend to be told that noravirus has risen its head. We hear of the childhood infections rushing through schools

We would probably choose not to sit next to the one on the bus who has all the signs of a bad cold.

I once demanded that the key pad at the supermarket was disinfected when the woman in front of me sneezed into her palm and then keyed in her number into the keypad. Yuk

Caroline
Report
16 Jun 2022 18:55

Sadly they call it a vaccine but it isn't in the true sense...it doesn't stop you from getting it but in theory, reduces the symptoms and saves lives.

With many illnesses, you can see someone is sick so you can keep out of their way, with Covid it can often be undetectable so you can be infected and not know it and therefore spread it to anyone you're in close contact with.

For many years I've seen people (mostly Asian) wearing masks during flu season I think they were on to something!

So Joan no I don't trust the "vaccine" to stop me from getting covid 100% but yes I've had three shots to ensure if I do get sick it'll hopefully reduce my illness. I have lots of possible exposure through my work and my family's work so wearing a mask in those circumstances isn't a big ask. When I'm out and about walking the dog for instance no I don't wear a mask as I can easily step aside and keep my distance. That said I go about my normal daily tasks as I did pre-covid.

:-)

nameslessone
Report
17 Jun 2022 12:59

Unsurprisingly numbers have gone up since the jubilee. But it is whopping 43%.

Even if you have recently had covid you can apparently still get the new variants.
So I shall be keeping my mask on.

**Ann**
Report
17 Jun 2022 14:23

These are the recent figures for London

On 16 June 2022 the daily number of people tested positive for COVID-19 in London was reported as 1,911
On 16 June 2022 it was newly reported that 5 people in London died within 28 days of a positive COVID-19 test
The total number of COVID-19 cases identified in London to date is 2,923,331 comprising 15.5 percent of the England total of 18,896,327 cases
In the most recent week of complete data (05 June 2022 - 11 June 2022) 10,765 new cases were identified in London, a rate of 120 cases per 100,000 population. This compares with 6,176 cases and a rate of 69 for the previous week
In England as a whole, 64,424 new cases were identified in the most recent week of data, a rate of 114 cases per 100,000 population. This compares with 38,843 cases and a rate of 69 for the previous week
Up to and including 15 June 2022 6,492,926 people in London had received the first dose of a COVID-19 vaccine and 6,068,202 had received two doses
Up to and including 15 June 2022 4,381,471 people in London had received either a third vaccine dose or a booster dose
On 16 June 2022 there were 995 COVID-19 patients in London hospitals. This compares with 914 patients on 09 June 2022.
On 16 June 2022 there were 57 COVID-19 patients in mechanical ventilation beds in London hospitals. This compares with 51 patients on 09 June 2022.

JoyLouise
Report
18 Jun 2022 21:59

I have three pals who tested positive about two weeks ago - two on one day and the third the following day. They'd been in each other's company so have no idea who got it or where or who passed it on.

One shrugged it off quickly, one was off colour with a sore throat and what seemed like a heavy cold but the third was not well at all and it took about ten days before her test was negative.

None reported the results of the lft because they thought it was no longer necessary so figures are going to be all over the place and certainly they'll not be reliable - apart from numbers in hospitals.

Someone we know, who went to school with my OH, died with covid recently too.

All had had four jabs.

We're still seeing hit-and-miss outcomes aren't we?

I expect we'll be offered another jab long with our flu jab. I don't know whether you all think the same?