Hobbies and Crafts
Welcome to the Genes Reunited community boards!
The Genes Reunited community is made up of millions of people with similar interests. Discover your family history and make life long friends along the way.
You will find a close knit but welcoming group of keen genealogists all prepared to offer advice and help to new members.
And it's not all serious business. The boards are often a place to relax and be entertained by all kinds of subjects.
The Genes community will go out of their way to help you, so don't be shy about asking for help.
Quick Search
Single word search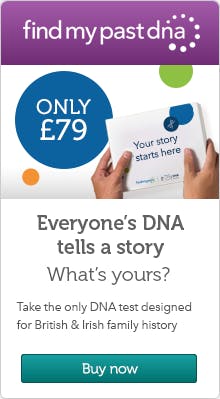 Icons
New posts
No new posts
Thread closed
Stickied, new posts
Stickied, no new posts
Veg Growers
Profile
Posted by
Options
Post Date

Island
Report
7 Aug 2013 11:11

How's your plot?

Has your veg caught up after a late start?

I'm picking runner beand daily now but think my tomatoes might only be two jars of green chutney - if I'm lucky.

What has been your successes and disappointments this year?

Any top tips for a beginner who hasn't done too badly this year all things considered.

Mersey
Report
7 Aug 2013 11:13

Ive lost my plot LOLOL ;-) :-D

AnnCardiff
Report
7 Aug 2013 11:17

my kidney beans are doing fine - cucumbers were great, peppers coming along nicely as are tomatoes :-D

Researching:
Breakspears of Berkshire and Cardiff, Williams and Harman of Whitchurch, Melingriffith &Tongwynlais,Glamorgan WE HAVE NO CONNECTION Do not share your tree with me

RolloTheRed
Report
7 Aug 2013 11:30

In the UK and northern France tomatoes have to be grown under glass to get reliable results. They will do much better using grow bags rather than planted in the soil.

Start them off in little pots and plant out when they are about 3in high. Make sure that the greenhouse skylights are open so that bees can pollinate them ok.

For home gardeners the variety is important. Here is one that does well
- Ethel Watkins. Go to a seed specialist not Tesco, HomeBase or yr local garden centre.

Once the fruit has set ( little green toms ) make sure to use antibug stuff regularly as all kinds of flies and virus like toms. That is another advantage of using gro bags dump them end of season along with any nasties that have got in. (fumigate greenhouse at least once a year ).

Spanish / Moroccan toms are rife with bugs so if you buy any such keep them well away from yr garden. British toms taste better. Dutch toms don't taste of anything at all, like their cheese.

An automatic watering system is also a good idea as toms like plenty of water without getting their feet wet.


Researching:
Catch 22

+++DetEcTive+++
Report
7 Aug 2013 11:30

Tomatoes grown from seed - rubbish. A few flowers on one plant, but that's all.
Bought tomato plants doing OK, but nothing ripe yet.
We've been picking courgettes off the two vines in pots every couple of days. They aren't very big, but they're our own.
8 Runner beans in a potted wigwam of sticks are beginning to be picked. It takes 2 days to have enough for a meal.
A couple of pototes were left in the ground last year; we were able to dig up enough 'baby' ones or a meal. As the slugs got the foliage, it wasn't worth leaving them in longer.
Pepper plant might be coming into flower soon

The strawberries were the best ever, and a lemon tree which survived the indoor ministrations has a baby fruit!

Researching:
Lapsed member as from 20 Sep 2019 . Can't post on the boards but can reply to personal messages & can PM those already in my contact list.

ChrisofWessex
Report
7 Aug 2013 11:35

New potatoes very good, strawberries and raspberries - gluts - lot frozen. Red currants did well. Courgettes have glutted as well - given a lot away OH has left some to become marrows.

AnninGlos
Report
7 Aug 2013 12:20

Raspberries on plants that started as runners from next doors plants, did well.

Potatoes, we only plant a few, one lot dug 2 plants gave us 3 or 4 meals.

Baby carrots in a trough doing well

Lettuces in a trough did well.

French beans grown in a trough as usually done, failed while we were away in June (neighbour very good at watering, despite all efforts looked as if snails got them.

Cucumbers two plants, plants look like triffids, had four very good ones off the plants but some are now dying not maturing.

Tomatoes grown the same way every year and usually all in the greenhouse and outside do well. Just had a few tumblers ripen in the baskets, lots of green fruit on the rest of the plants both in the greenhouse and in pots on the patio and in the grow bags. Some of the tomatoes look like getting black spot rot (or whatever it is called).

()I will also copy this onto the garden thread in case anyone looks there.)

Researching:
Photo Hidcote Researching Somerset, Dorset, Hampshire, Derbyshire, Staffs, Devon, Glamorganshire. Ingram, Masters, Tamblyn, Knight, Warner, Bate, Allen, Riggs, Dominey, Duffin

Island
Report
7 Aug 2013 12:48

It sounds like you people have been having great successes.

I think I may have a runner bean overload and have put some in the freezer for ron.

Courgettes might have been overwatered but had some at their best but let some grow large and made soup - I was surprised at how nice this so made more for the freezer.

Salad leaves in a canvas trough at a convenient picking height on the fence,

Some tomatoes in the open ground and some in mini greenhouses, both pretty much the same with only a few small fruit which are still green. Never mind, I love green tomato chutney.

I think my biggest mistake has been growing salad crops too close together, not a complete failure but could have done better with more space. I was a bit late with the beetroot so they are now shadowing my second crop of radishes.

It's been a major learning curve but at least I'll have the autumn to start planning for next year.

Island
Report
7 Aug 2013 12:50

AnnC, what's the difference between kidney beans and runner beans?

Amanda2003
Report
7 Aug 2013 13:05

http://mastergardeners.org.uk/

Here is a link to an organisation that assists anyone that is new to growing vegetables . I believe they have branches in various parts of the country . The web site is full of usefull tips even for the experianced gardeners .
Maybe some folk might consider becoming a volunteer Master Gardener and help new growers in your areas ?

:-D

Mauatthecoast
Report
7 Aug 2013 13:42

Over the past two weeks my Bil has given us lots of vege. from his allotment.
To date new potatoes, huge courgettes, cabbages, runner beans & french beans and OH has come home with lettuce, cucumber and beautiful red tomatoes. All fresh and really clean :-D we often buy him milk or bread for the favours. Good to have a family who care :-D

Researching:
In my own little world where everybody knows me... ..... best thing about happy memories is making them....

Island
Report
7 Aug 2013 13:46

Thanks for that Amanda. I've put it in favourites for a peruse later.

Mauatthecoast
Report
7 Aug 2013 13:51

I often make courgette soup Island and have a good recipe for courgette cake :-D

Researching:
In my own little world where everybody knows me... ..... best thing about happy memories is making them....

Island
Report
7 Aug 2013 13:53

That's my next question Mau........

How do I grow clean veg? LOL :-D



Island
Report
7 Aug 2013 13:57

Sorry Mau, I was day dreaming about clean veg before I hit 'submit'

I saw a recipe for courgette cake on my hunt but it seemed to called for an awful lot of ingredients. May I have a gander at yours please :-)

Mauatthecoast
Report
7 Aug 2013 14:03

I'm away to find it for you :-D

Researching:
In my own little world where everybody knows me... ..... best thing about happy memories is making them....

GlasgowLass
Report
7 Aug 2013 14:03

I am growing a little bit veg for the 1st time ever.
So far: Carrots are doing good
Spring Onions : are great ( slugs don't seem to like them)
but... what the heck happened to my lettuce?
Looking really good until last week and now they've all rotted

I plan to try other things next year!

Researching:
Brannan/ McGrath/ Kerr/ Jordan/ Finnigan NI and Free State. Devlin/ Lamont / Lamond/ Fyfe/ Pollock/ Johnston/Struthers/ Smith. Scotland. Avi: Hand Fasting or Tying The Knot. Daughters wedding 2016

Mauatthecoast
Report
7 Aug 2013 14:09

Sugar Free ( 8 ing.) or one with walnuts & sultanas? (10 ing.) both good :-)

Researching:
In my own little world where everybody knows me... ..... best thing about happy memories is making them....

Iris
Report
7 Aug 2013 14:15

raspberries not so good ,plants dieing off in the heat , lettuce and cue's ,glutting ,runners and French beans ,just getting into their stride ,lovely crop of beets , cabbage and root veg .

Researching:
brown. brooman , mackellow all in sussex ,kent or surrey

Island
Report
7 Aug 2013 14:17

What's 8 ing and 10 ing Mau? dip dip dip......

Cheers GL.......memo to me....'spring onions next year'
I'm going to try carrots next year.