Hobbies and Crafts
Welcome to the Genes Reunited community boards!
The Genes Reunited community is made up of millions of people with similar interests. Discover your family history and make life long friends along the way.
You will find a close knit but welcoming group of keen genealogists all prepared to offer advice and help to new members.
And it's not all serious business. The boards are often a place to relax and be entertained by all kinds of subjects.
The Genes community will go out of their way to help you, so don't be shy about asking for help.
Quick Search
Single word search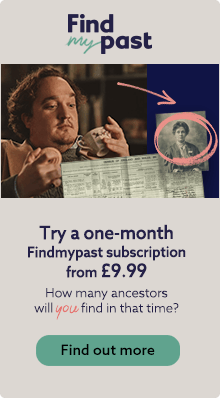 Icons
New posts
No new posts
Thread closed
Stickied, new posts
Stickied, no new posts
Art
Profile
Posted by
Options
Post Date

Diane
Report
19 Aug 2013 23:57

Any artists out there? You don't have to be a Monet or Turner, just enjoy painting and occasionally get the result you had planned! Did anyone go to the SAA event in Islington last month? That must be the best value for money in the world. I would love to hear about all your art successes and happy accidents.

Diane

Renes
Report
20 Aug 2013 00:55

Diane

I paint in oil ..... usually "landscapes" of one sort or another

got beaten into 2nd place at Easter ...by a water colour daffodil ....

Trying again Ist Sept ..with another ....so is the "daffodil"

hope to beat her this time ....

can upload my entries ... in keepsake - If you want to see ...

Renes



AnninGlos
Report
20 Aug 2013 09:00

We would love to see Renes. I have always wanted to draw/paint but am really hopeless which is why I enjoy photography where I 'paint with light'. My daughter in law is a very good artist.

I love looking at paintings too, at art museums.

Researching:
Photo Allium in my garden June 2021 Researching Somerset, Dorset, Hampshire, Derbyshire, Staffs, Devon, Glamorganshire. Ingram, Masters, Tamblyn, Knight, Warner, Bate, Allen, Riggs, Dominey, Duffin

Renes
Report
20 Aug 2013 09:30


Thank you ....

Will upload later and post the public links - including the one beaten into 2nd ..
(boo hoo boo hoo ...... not that it effected me much )

have some paintings on odd terracotta tiles I found ...painted with children's water paints ... very effective and very, very cheap to do ..people maybe interested in



Renes
Report
20 Aug 2013 13:40


Okay keepsafe link is

second to a daffodil

Other photo

Open to everyone ...

I have more if interested

x

GinN
Report
20 Aug 2013 13:56

I enjoy watercolour painting, particularly landscape and architectural. I must admit that is a very spasmodic hobby, and I can go for years without picking up my brushes - just laziness! I used to be an active member of the local art circle, and sold a lot of my work.

Researching:
Anything and everything that takes my fancy.

AnninGlos
Report
20 Aug 2013 15:39

We were very interested this morning to see a shop in Gloucester has opened as an art 'gallery' displaying paintings by prisoners. Money raised from the sale of paintings goes mainly to victim support. there were some lovely drawings and paintings on display and we were particularly impressed by a pencil drawing of Jean Shrimpton, I would think from a photo as it was a young JS. It was beautifully done.

Researching:
Photo Allium in my garden June 2021 Researching Somerset, Dorset, Hampshire, Derbyshire, Staffs, Devon, Glamorganshire. Ingram, Masters, Tamblyn, Knight, Warner, Bate, Allen, Riggs, Dominey, Duffin

Greenfingers
Report
24 Aug 2013 18:03

I paint, used to be in water colour now using acrylics, I can paint over my mistakes with acrylic.....I have Parkinsons, but I stop shaking when I concentrate on my work. Will never make a fortune but have sold 3 in the last year...our club has an art exhibition at a local village next weekend, so you never know...I have been experimenting with impressionism, I love it.

Researching:
Picture is Queen of the Night Helleborus

Renes
Report
24 Aug 2013 18:06



Oh great. GreenFingers. do let us see please ...upload to keepsafe

and post the "name" here .....

I am putting an oil on canvas ..next weekend tool

Angela
Report
25 Aug 2013 19:38

I enjoy drawing in pen and ink, I also paint in watercolours and am a member of the SAA.
I bought some of that watercolour ground that allows you to paint on any surface but haven't tried it as yet, I find drawing and painting very therapeutic.

Diane
Report
26 Aug 2013 23:47

Hello everybody

I started this last week and then disappeared! Just on holiday for a few days. I paint in watercolours, pastels and have just started oils so I'm a bit of a jack-of-all-trades, master of none! I put some paintings in a local exhibition this weekend and sold one! I'm over the moon. It's nice to know that someone likes your work enough to spend money on it. While I was at the exhibition I spoke to a lady who was demonstrating silk painting. It's fantastic - I must have a go. What I forgot to ask her is how do you mount the silk. Are there any silk painters out there who can give me some tips please?
Looking at some of your comments it sounds like we've got a good cross section of artists in our "club". I'd love to see your work but can't get to grips with this wretched keepsake thingy. How does it work - I've looked at instructions & FAQs but can't make head nor tail of it.

Diane

GlasgowLass
Report
27 Aug 2013 23:11

If anyone else is thinking about displaying their artwork, could I suggest that you talk to your local library?

The one I work in often exhibits works of local artists and we do it for free!





Researching:
Brannan/ McGrath/ Kerr/ Jordan/ Finnigan NI and Free State. Devlin/ Lamont / Lamond/ Fyfe/ Pollock/ Johnston/Struthers/ Smith. Scotland. Avi: Hand Fasting or Tying The Knot. Daughters wedding 2016

Annx
Report
30 Aug 2013 18:38

Does anyone else get painter's 'block'? :-S I have only just started painting and have done about half a dozen paintings and cards in acrylic. I agonise for ages before I start though in case I mess up!!



Researching:
Staffordshire, Warwickshire

Von
Report
30 Aug 2013 20:25

Diane
If you want to do some silk painting you mount the silk on a wooden frame and use special silk pins.
Both readily available.

Having said that you could use an embroidery frame. I use a plastic one then you can wipe off any paint when you have finished.

I love painting on silk but I use procion dyes and use them like watercolours.
There are lots of silk paints available and books showing you various techniques.
Personally I just experiment and often use wax as a resist.

Have fun
Von



Diane
Report
31 Aug 2013 19:31

Thanks for that info Von. I'm going to our local arts & crafts supplies shop next week to stock up on some bits so I'll look out for those. The artist I saw demonstrating was using wax and also some salt to give a sort of spreading spiky effect. I think I'll have to just experiment for a while, but I've got so many ideas buzzing round I can't wait to start.

Ann with painter's block!
When I first started I was like that but you have to say to yourself "how much does this piece of paper cost". Not enough to worry about messing up now and again. Look at as many tuition books as you can get your hands on - they really do fire the imagination. And as I have been told many times - artists don't make mistakes, they just have happy accidents!

Happy painting

Diane

Annx
Report
2 Sep 2013 23:10

Yes, that is a good idea Diane, I must look at more books! I like watching Bob Ross on TV and find myself wanting to pick up a brush after watching him. Apart from a couple of pictures, I tend to have done small , detailed pictures, card size or about 10"x8" up to now . For some reason I find it easier to work on a flat surface and not my table easel, but feel I really ought to try to change my habits as it isn't easy to do a bigger picture on the flat!! Was anyone else the same when they started painting......or am I just odd!! :-S

Researching:
Staffordshire, Warwickshire

Diane
Report
3 Sep 2013 21:20

I love watching Bob Ross too, he makes it look so easy. I went on one of his one day courses a couple of years ago (I think it's run on a franchise & the tutors are trained up the Bob Ross way). I had never worked with oils before but the tutor takes you through every step and I came away with a beautiful mountain scene. No-one believed I had done it! It gives you a bit more confidence to know you can produce something good with just a bit of help.
I paint mainly in watercolours and until quite recently had always painted flat on A4 or smaller and in fairly wishy washy colours. About 18 months ago I started some different classes where they never use paper smaller than A3, always use big brushes and really splash it all over so you need to have your board at an angle! We are taught how to mix colours and encouraged to only buy artists quality paint. It has certainly improved my painting, I have learnt more in this short time than I did in as many years with other tutors.
So stick with it Ann and have the courage to experiment. If it all goes wrong then you've learnt something. If you can afford it, see if there are any Bob Ross tutors in your area - it will give your confidence a real boost to come home with a "Bob" and hang it on your wall.

Happy painting

Diane

Menamac60
Report
3 Sep 2013 22:15

I was at the Islington event. I agree it was the best value for money I've ever had. I could only paint stick figures but all my life I have desperately wanted to paint.. I had all the paint, brushes and canvas but hadn't the courage to even try. At the grand old age of 63 I did it. I have even sold quite a few. Artists say everyone can paint it is a matter of practice so find a little class the fact there is a tutor will make you try harder. I also believed artists could just sit down and turn out paintings from memory and without effort. I Also found out this isn't true as they can discard many before they achieve what they are looking for. This also helped to see that if I didn't get it right first it didn't mean I was a failure. So just go for it all you who would love to paint. :) xxx

Researching:
Shearer, Haddock, McBurney, Lappin, Rosbotham, Wilson, Skaudis, Busby.

Annx
Report
3 Sep 2013 23:05

I did have a look at the Art classes in this area this winter Diane, but most are 'mixed ability' which puts me off a bit! I'm not a million miles from the NEC and noticed last time that there was a Bob Ross class being held. If I go again I will see if I can get on it.

Researching:
Staffordshire, Warwickshire

GinN
Report
11 Sep 2013 14:45

Annx, I suffer from painters block all the time! For long periods of time I can't bring myself to pick up a brush! When I do, if things don't come out the way I want them, I abandon it again! But, once I get going, it's like you're on a high, and nothing else matters!

Researching:
Anything and everything that takes my fancy.