Hobbies and Crafts
Welcome to the Genes Reunited community boards!
The Genes Reunited community is made up of millions of people with similar interests. Discover your family history and make life long friends along the way.
You will find a close knit but welcoming group of keen genealogists all prepared to offer advice and help to new members.
And it's not all serious business. The boards are often a place to relax and be entertained by all kinds of subjects.
The Genes community will go out of their way to help you, so don't be shy about asking for help.
Quick Search
Single word search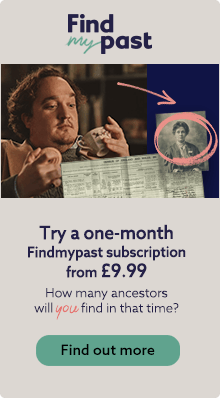 Icons
New posts
No new posts
Thread closed
Stickied, new posts
Stickied, no new posts
Genes Book Club - The Separation reviews
Profile
Posted by
Options
Post Date

Pammy51
Report
22 Aug 2014 16:38

You're not the only one Winifred, sadly mine didn't arrive either :-(

Winifred
Report
22 Aug 2014 14:54

Never received this one.....sounds very interesting tho. W x

Brian
Report
19 Aug 2014 04:05


The Separation.

The hot and steamy atmosphere of Malaya in the late fifties is eloquently portrayed in Dinah Jefferies' first novel The Separation. We are made to see just how difficult life was at a time when Chinese nationalists, who made up a large part of the population, fought with the British colonial authorities in a bid for self determination.
The story introduces us to the family of Alec, a British government official, his wife Lydia and their two young teenage children Emma and Fleur.
On her return from helping a sick friend she discovers her home empty. No sign of her husband or children. So begins the nightmare scenario, as Dinah Jefferies takes us on a journey of intrigue and unexpected developments amidst the ever present danger of the insurgency. The twists and turns of Lydia's journey to discover the truth behind this apparent mystery takes the reader very convincingly through a hot tropical country in transition from being the British controlled Malaya, to the self ruled Malaysia of today.
The characters are well drawn and introduced to us in a way to make them seem real and totally acceptable. We feel we know these people, as the story unfolds through the eyes of the distraught mother, and also through the actions and feelings of her eldest daughter Emma. This young girl never lost faith in her dream of a reunion with her mother despite great opposition.
The author is well qualified to open our eyes to the events of this part of the world at this time in history. She was born in Malaya, and grew up for her first nine years among the tropical delights and sweaty conditions of this eastern country. It may be considered a book written primarily for women, but the subject matter lends itself very easily to a wider readership. I enjoyed it, and for a first novel Dinah Jefferies can be congratulated for a well written triumph.


Winifred
Report
12 Aug 2014 10:02

Sadly never got mine :(

Jan
Report
9 Aug 2014 19:24

I have now finished the book and have really enjoyed reading it. I've learnt so much about Malaya and pleased that she found her daughters in the end.

Blueybren
Report
9 Aug 2014 04:37

Have just finished the book which I found delightful to read and believable. Look forward to receiving further books.

AngieP
Report
8 Aug 2014 12:17

Throughly enjoyed reading Seperation, set in a location I know very little about, although I knew little of the period it was set in. Didn't take away the enjoyment of the book and the two main characters, Lydia and Emma. Loved reading about how they both coped with an awful situation, and so glad it was resolved at the end.

Glad I was selected to read this book. Thanks.

Jan
Report
2 Aug 2014 21:14

I have just started this book and am about a third of the way through. I am enjoying it though I find it a bit odd that Emma's chapters have now progressed to six months later, but Lydia is still on her journey to find her children.

TeresainWirral
Report
30 Jul 2014 20:40

Wasn't sure if the book was going to be my thing to begin with, wasn't particularly interested in the setting or time period but once I'd got through the first couple of chapters I was hooked and ended up reading it in a couple of days resenting having to put it down to do other mundane things like making the dinner for the family. The ending I felt though was somewhat wrapped up too quickly...but perhaps because I was so engrossed by the story and characters at that stage and immersed in their world that I wasn't ready for the book to end.

Susan
Report
17 Jul 2014 21:11

I received my book which I enjoyed. Like other reviewers I did not know much about Malaya in these troubled times.. Not sure that the actions of the husband/father are entirely credible but a good story never the less.Thanks for letting me have a copy of this book which I shall reread in the future. :-)

Dorothy
Report
15 Jul 2014 07:31

I enjoyed this book, it was well written and held my interest through to the last page. I liked the way the author had kept the lives of the daughter and mother separate giving you an insight on the way both of there lives were progressing. Malaya was so well described that I felt I was really there among the trees and the heat. I will certainly be looking out for more books from this author.

Morag
Report
10 Jul 2014 19:31

The Separation by Dinah Jefferies

There is much to commend this book, in particular the descriptions of Malaya. You can feel the scorching heat, smell the plants and shrubs and shudder at the prospect of being alone in the jungle.

This book is written as a parallel narrative alternating between Emma,bereft of her mother and forced back to England and Lydia in Malaya trying desperately to find her daughters. The voice of the child Emma is authentic and sustained. I could empathise with Emma; her desperation to find her mother and her frustration at not getting answers to her questions were well conveyed. Her feisty reaction to the advances of the ghastly Mr Oliver was admirably done as was her increasing irritation with her father.

Unfortunately I did not feel the same engagement with Lydia and found myself skimming through her narrative to get back to Emma's. Possibly because Lydia's story was told in the third person, there was too much repetition of how angst- ridden she felt. The plot also felt a bit contrived, but for a debut novel this is perhaps not so surprising.

Thanks for the opportunity to read this book. Although I didn't think it quite fulfilled the potential of the plot, Dinah Jefferies has produced an acceptable first novel and I look forward to reading more of her books as she gains assurance and maturity as an author.

AnninGlos
Report
7 Jul 2014 15:10

I didn't read this book but there is an interesting piece in the Daily Mail today by Dinah Jeffries which tells why she wrote the book and is a bit of a biography. I didn't realise that she is fairly local to me living in Cheltenham (according to her piece in the DM), I might look out for the book now.

Researching:
Photo in my garden October 2021 Researching Somerset, Dorset, Hampshire, Derbyshire, Staffs, Devon, Glamorganshire. Ingram, Masters, Tamblyn, Knight, Warner, Bate, Allen, Riggs, Dominey, Duffin

Judi79
Report
4 Jul 2014 22:31

Well I loved this book! I wasn't sure at first but after a few chapters I couldn't put it down and in the end I sat for most of one day finishing it.
I found the setting in Malaya different and interesting and could feel the heat.
As a Mother I could completely understand Lydia's emotional state thinking that her only 2 daughters had died in such an awful way and I felt terrible for her.
The plot held me captivated and I loved the twists and turns of the story and felt the frustration and despair of both Mother and daughter when they lost each other.
I have now lent the book to my own mother who is 88!!
More please Dinah!
And thank you Genes for sending me the book :-) <3

Researching:
Ayres Ivett Claypole Godbehear Bunyan Nutt

Patricia
Report
4 Jul 2014 21:49

I have mixed feelings about this book - The Separation.
The prologue seemed really promising. The alternating chapters between Lydia and Emma were not a problem to me. I enjoyed the setting in Malaya and initially the plot was interesting and drew me in.
Unfortunately I found the plot less convincing as the book went on. I feel that it became contrived with too many obstacles put in the way of Lydia and Emma's search for each other.
I found the most sympathetic characters were the children. The adults were not very likeable I felt. Even Lydia was a bit annoying. I thought she flitted from one man to another a bit too easily.
Overall I think the book had great potential but, for me, it did not quite come off.

Pammy51
Report
3 Jul 2014 22:35

Still waiting for my copy too :-(

Marie
Report
3 Jul 2014 22:00

Never got mine either :-(

And don't see new posting for July 1?? (new book)

Whizz
Report
3 Jul 2014 17:07

The Separation Dinah Jefferies (spoilers within this review)
I was amazed to discover that this is the debut novel of Dinah Jefferies for it read as the work of an experienced and accomplished writer.
The Separation is the title of the book but it was a separation in more ways than one for this seemed to me as if it was almost two books. We have Lydia's story, the adult perspective of a complex emotional situation against a backdrop of some manipulative politics, that evolves slowly and skilfully. Then we have Emma's story told from a younger aspect with all the angst and impulses of a damaged child plummeting into adolescence without her mother. I thought this a clever ploy for the book potentially appeals to two broad audiences.
Ms. Jefferies' love and knowledge of Malaya in the 1950s shines though offering another dimension to the book and I found it informative.
Since it is Genes Reunited who offered me the opportunity to read this book it seems pertinent to mention that I think the novel will resonate with amateur genealogists as Emma and Veronica's research and detective work create some important pieces of the developing jigsaw.
I always admire the writer who has the courage to kill off an important character halfway through the book!
I think this is very much a book for the ladies without it being chick lit or straightforward romance as it is more than that. The men in the book don't come out too well with the exception of Adil. Even Jack is flawed.
I can see this book being made into a film or TV mini series. The characters have sufficient depth to be engaging and the plot with its intrigues, twists and turns keep the interest going.
I very much enjoyed this book and I thank GR for selecting me to receive a copy. I do appreciate it. I look forward t further work from this writer.


Winifred
Report
1 Jul 2014 18:11

Never got mine :(


Gillian
Report
1 Jul 2014 13:22

The Separation by Dinah Jeffries

Initially, I was somewhat put off by the alternating chapters. I just wanted to know what happened next to Lydia and Emma rather than having to do all the 'chopping and changing'. However, once I got used to this method of telling a tale, I became enthralled and could only very reluctantly put it down for meals or sleep.

The vivid picture painted of life in Malaya during the emergency is interesting as well as being a backdrop to the strong emotions and dangers suffered by the Lydia, the mother of Emma and Fleur. By contrast life for Emma in England seems very bleak and colourless.

Separation is the title of the book and its theme. The heart wrenching experiences of mothers parted from children runs through the book as does that of parting from men loved or once loved by Lydia.

I found the ending satisfying except for one thread which remained only loosely tied. Perhaps the difficulties of finding a convincing and happy outcome for all concerned defeated the author? I'll leave other readers to judge this for themselves.

As they say, 'a good read'.