Find Living Relatives
Welcome to the Genes Reunited community boards!
The Genes Reunited community is made up of millions of people with similar interests. Discover your family history and make life long friends along the way.
You will find a close knit but welcoming group of keen genealogists all prepared to offer advice and help to new members.
And it's not all serious business. The boards are often a place to relax and be entertained by all kinds of subjects.
The Genes community will go out of their way to help you, so don't be shy about asking for help.
Quick Search
Single word search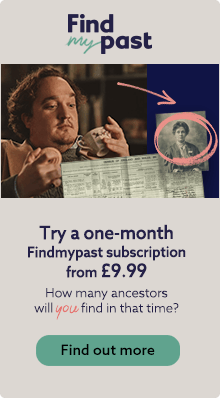 Icons
New posts
No new posts
Thread closed
Stickied, new posts
Stickied, no new posts
Robert James Martindale
Profile
Posted by
Options
Post Date

Robert
Report
29 Jul 2021 12:54

Born 14/7/1952 (Liverpool) - died 15/2/1993 (Dorset)

I am trying to find any living relatives to Robert James Martindale either Bournemouth or Liverpool.

I am his son Robert Alan Martindale - surname was changed to Poole

Desperately searching for living relatives and my dads final resting place. I have tried grave finder for the Bournemouth area with no success.

ErikaH
Report
29 Jul 2021 13:09

May not have been buried, and if he was, may not have been where he died.

To find relatives, start with his birth.

Look for siblings……then follow-through on them (There were four, all girls, and older than him)



ErikaH
Report
29 Jul 2021 13:13

Incidentally, the man's birth was not registered in Liverpool

ErikaH
Report
29 Jul 2021 13:18

Robert's parents in 1939

111 Mardale Road, Huyton With Roby, Huyton with Roby U.D., Lancashire
Patrick C Pearson 18 May 1910 Male Fitters Labourer Textile Machine Married 296 1
Henry Martindale 16 Feb 1912 Male Manufacturers Confect Sugar Heavy Work Married 296 1
Geraldine Martindale 09 Jan 1917 Female Unpaid Domestic Duti Married 296 2
The record for this person is officially closed.....Probably the eldest child
Mary E Donnelly (Kearney) 03 Aug 1907 Female Barmaid Single 296 4





First name(s) Geraldine
Last name Martindale
Gender Female
Birth day 9
Birth month 1
Birth year 1917
Death quarter 3
Death year 1998
District Knowsley
District number 0231A
Register number A35

First name(s) Henry
Last name Martindale
Gender Male
Birth day 16
Birth month 2
Birth year 1912
Death quarter 1
Death year 1979
District Liverpool




ErikaH
Report
29 Jul 2021 13:22

I would imagine the single woman on 1939 register was Geraldine's sister...........

Marriages Dec 1939 (>99%)
Donnelly John C Kearney Prescot 8b 2093
Kearney Mary E Donnelly Prescot 8b 2093

ErikaH
Report
29 Jul 2021 13:28

Births Mar 1912 (>99%)
Martindale Henry Price W.Derby 8b 1145


Marriages Jun 1908 (>99%)
Martindale Robert Liverpool 8b 8
MELENDEZ Perfecto Liverpool 8b 8
Merrigan Mary Liverpool 8b 8
Price Catherine Liverpool 8b 8

Look for the family names on here in 'search all member trees' If you find any connections send a carefully-worded contact message, and hope that the tree owner is still using the e-mail he or she registered with GR

Shirley~I,m getting the hang of it
Report
29 Jul 2021 13:43

His birth is on freebmd
It's Lancashire but not Liverpool

And the marriage 1974

However
Get his death cert for its info

Name: Robert James Martindale
Death Age: 40
Birth Date: 14 Jul 1952
Registration Date: Mar 1993
Registration District: Bournemouth
Inferred County: Dorset
Register Number: C3D
District and Subdistrict: 4271C
Entry Number: 171


He doesn't appear to have remarried

Researching:
Surname Fahse. Germany. Essex .South East London My avatar is one of our wedding photos of 1957

Gwyn in Kent
Report
29 Jul 2021 13:52

Have you asked the local council if they have a record of his burial / cremation?

They have a 'Contact us' link............

https://online.bcpcouncil.gov.uk/services/contactus/



ErikaH
Report
29 Jul 2021 21:06

Shirley says he doesn't appear to have re-married - I would have said there was a chance that he did, but the cert is the only way to prove it's the same man

Click ADD REPLY button - not this link!
Report
30 Jul 2021 03:29

Previous thread here:

https://www.genesreunited.co.uk/boards/board/trying_to_find/thread/663823

Your cousin responded but seeing as it's 13 years ago, she's no longer a member.

Rose

Researching:
I am not related to you and I'm not your husband's first wife!

Shirley~I,m getting the hang of it
Report
30 Jul 2021 10:27

Says partner but not wife on the other thread

The Shirley referred too was the wife and then mother of the poster

Researching:
Surname Fahse. Germany. Essex .South East London My avatar is one of our wedding photos of 1957

ErikaH
Report
30 Jul 2021 11:00

Hadn't seen the other thread when I posted ;-)

The poster's birth is registered with MMN of the woman the father married

Robert
Report
30 Jul 2021 12:10

Update*

I had requested information back in 2007 - frustratingly I did not have "follow thread" setting to show any responses.
It appears Julie Daly who would be my cousin responded, heartbreakingly I did not know about this until yesterday when making new efforts to find information on my father.

I now know his birth details and death details inclusive of Coroner report.

I am also aware of his sister names Pat, Margaret, Kathleen and Geraldine.

I know from the original posting response that Kathleen is deceased, I don't know about the others.

I am hoping to achieve understanding of my fathers final resting place - don't know if its burial or cremation. It would be nice to establish any living family members.

Finally nobody is as frustrated with themselves as I am, losing the opportunity to chat with Julie Daly back in 2008.

Thank you for your help, kind words and encouragement <3

Rob

ErikaH
Report
30 Jul 2021 12:34

As you know the names of your Aunts, you should follow-through on them.

Geraldine is on the ER to 2012 . The address has not been sold according to Zoopla

You can easily find her marriage on freebmd........and her children's names

https://www.freebmd.org.uk/cgi/search.pl

Her husband is deceased

First name(s) Denis Patrick
Last name Lawler
Gender Male
Birth day 14
Birth month 11
Birth year 1942
Age -
Death quarter 2
Death year 2003
District Liverpool
District number 0251G



ErikaH
Report
30 Jul 2021 12:35

Have you looked for a death notice for your father in the press?

If there's one, it may give funeral info

Robert
Report
30 Jul 2021 12:43

I was searching yesterday the Liverpool echo death notices week commencing 15th February 1993 via British newspaper archive - I haven't found anything yet, this is a manual process using up credits to view pages of the archive.

I don't believe there is an archive for any local news papers in Bournemouth for that era.

ErikaH
Report
30 Jul 2021 12:45

Kathleen and her husband had 4 children - find their births on freebmd

ErikaH
Report
30 Jul 2021 12:48

There will be records for Bournemouth newspapers in the main library, and at the County Records Office

Gwyn in Kent
Report
30 Jul 2021 12:52

Have you contacted Bournemouth Council?

In the past, I have had very useful telephone conversations.
Many areas have digital lists, especially for deaths in the last 30 years or so and will look up information.
Some charge, some don't.

Robert
Report
30 Jul 2021 12:57

I have sent a contact us request earlier and will look to schedule a call to them in-between meetings this afternoon.

As mentioned the coroner has provided their report which was really helpful and allows me to understand the circumstances of my fathers death. Hopefully I can find where he has been laid to rest.