Military Chat
Welcome to the Genes Reunited community boards!
The Genes Reunited community is made up of millions of people with similar interests. Discover your family history and make life long friends along the way.
You will find a close knit but welcoming group of keen genealogists all prepared to offer advice and help to new members.
And it's not all serious business. The boards are often a place to relax and be entertained by all kinds of subjects.
The Genes community will go out of their way to help you, so don't be shy about asking for help.
Quick Search
Single word search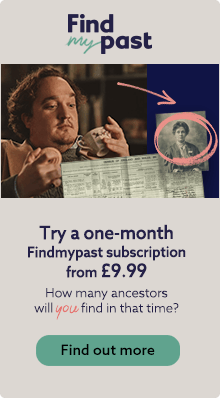 Icons
New posts
No new posts
Thread closed
Stickied, new posts
Stickied, no new posts
RMA Sandhurst
Profile
Posted by
Options
Post Date

Kim
Report
9 Jul 2015 14:52

I am trying to trace information on Harold Bushell , who attended the RMA Sandhurst he was captured in Burma I believe on 25/12/41 & was there for a long time under horrendous conditions. He was a lance corporal in the Military Police?
Anyone with any info whatsoever I would be eternally grateful
Regards
Kim

greyghost
Report
10 Jul 2015 11:25

WW2 military records are still with the MOD .

Have a look at this site, you may be able to order copies of records, but apparently they can take months to be despatched.

https://www.gov.uk/get-copy-military-service-records

You might also find some useful information on this site (found by googling)

RMP Museum - British Army Website
www.army.mod.uk › ... › Provost Marshal (Army) › Royal Military Police
Since the 1950s, wherever the RMP have undertaken their training, a collection ... It should be noted that the Museum holds very few soldier's records, therefore ...

Try their frequently asked questions section
http://www.army.mod.uk/agc/provost/31847.aspx

Gritty
Report
10 Jul 2015 12:46

The number that you've give is for a Hubert Henry Bushell and is listed here under Royal Regiment of Artillery in 1941:
https://www.thegazette.co.uk/London/issue/35146/supplement/2427/data.pdf
------------------------------------------------------------

The War Office
12/09/1946
The KING has been graciously pleased to approve that the following be Mentioned in recognition of gallant and distinguished services while Prisoners of War:—

Lieutenant BUSHELL H.H. 180398
British Army, Royal Regiment of Artillery
Mentioned in recognition of gallant and distinguished services
Whilst Prisoner of War
Reference
The London Gazette - 37720

http://www.roll-of-honour.org.uk/gallant_and_distinguished_service/html/name_database_115.htm
---------------------------------------------------------------

Hubert Henry Bushell
Date of Birth 1921
Captured Singapore February 14 1942

http://www.cofepow.org.uk/lq.images/Burton%20-%20Byworth/Bushell_Hubert_Henry.JPG



Cynthia
Report
11 Jul 2015 12:58

Welcome to the boards Kim.


(I'll let Kim know how to find her replies) :-)

Researching:
ADVICE: Click on 'My Threads' over on the left to find your replies. Please respond to your replies by typing in the Add Reply box at the bottom of the page. Enjoy!

Gritty
Report
11 Jul 2015 18:45

Hello Kim, I've received your message to say the information I've given is not for the correct person.

Can you just confirm that the 180398 soldier number given in your opening post is incorrect and that you are still looking for a Harold Bushell? If so, it might be better to remove the number so others don't use this to search.

The information and date of capture you give seems quite precise- can I ask where the information came from?

A post on the link below suggests he went to Australia after the war- what information are you wanting?.
http://www.hkvca.ca/newsltr/archives/MB/ond2001a.htm


Gritty
Report
12 Jul 2015 08:28

I think this is the man you are seeking:

http://www.corpsofmilitarypolice.org/soldier/16481/

Surname: Bushell
Initials: H.
Rank: Lance Corporal
Army No.: 6088122
Notes: CMP. Info from M.I. 9/Jap No. 11571. Captured at Hong Kong, 30/12/1941. Formerly Queen's Regt, enlisted 26/8/1929. Home address: Carlisle Cottage, Florence Street, Wynnum Central. Brisbane, Australia. Camps, Shamshipo, Hong Kong, 30/12/1941, Argylest, Hong Kong, 17/4/1942, Oeyamas, Osaka, Japan, 7/1/1944 to 14/9/1945. Served with CMP in Shanghai, pre 1937. Later Sgt.

Kim
Report
13 Jul 2015 08:23

Hello Gritty,
Wow so much information, thank you!
I have deleted the previous soldier number from my post as obviously it wasn't him.
Yes this definitely is the person I'm looking for! It's my uncles Father, my step grandfather. We know there was a brother Tony & a sister don't know details of her from a previous marriage in Australia, before he met my Grandmother & had a Son ( my Uncle)
The information I have with dates etc of him being a POW came from details that my Brother recently discovered whilst on holiday in Thailand, it came from the Museum on the River Kwai.
I'm hoping with the information you have kindly given me I can explore more to find out even more about Harold. Do you know if there is a different genes reunited site for Australia as I would like to find out a bit more about his life there?
His Son Tony was also in the Army, Corps of Signals of which I am too trying to find info on as my Uncle lost touch with him when he was about 14?
My searches continue. Thanks again for your assistance.


+++DetEcTive+++
Report
13 Jul 2015 09:26

Kim - it doesn't matter if you sign into GRs Australian site or the UK one; you still end up in the same place and with the same record set ;-)

As had been mentioned earlier, UK military records after 1922 are still with the MOD. If Tony was in the Australian Army you can try the Australian National Archives
http://www.naa.gov.au/collection/search/

If you can clarify where Tony was born, approx when and the name of his mother, we may be able to pick him up on Electoral Rolls. Australian ones on Ancestry go up to 1980

Researching:
Dormant member as from 20 Sep 2019 . Click on my board name to send a message

Kim
Report
13 Jul 2015 14:37

Hi detEcTive,
Thanks for your interest in my post. I am not sure where Tony was born or his Mothers name?? I do know he was born in 1935 & spent a bit of time in Brisbane, Australia whether he was born there I don't know? His middle name is Rex.
He was in the Royal Corps of Signals at the RMA Sandhurst from 1955 and graduated to a Major in about 1968?? His army no was 445812?
I would be interested to learn of any formation at all about him.
Regards
Kim

Gritty
Report
13 Jul 2015 15:13

Hi Kim, I'm just pasting the information I sent to you following another post on the board- just to save any repeated searching- When I was looking for an Antony Bushell I had no information for his father or date of birth- are you sure that Anthony Rex Bushell is the correct person, as I'm not certain his father was Harry/ Harold? I have put details of a more likely son of Harold in my post below this one:

http://www.genesreunited.co.uk/boards/board/military_chat/thread/1352906

No idea if this is who you are looking for, but Anthony Rex Bushell trained at RMA Sandhurst during the 50s:

SUPPLEMENT TO THE LONDON GAZETTE 28th FEBRUARY 1956
REGULAR ARMY
The undermentioned Officer Cadets from the Royal Military Academy Sandhurst to be 2nd Lts 16th Dec 1955, with seniority 16th Dec. 1955, except as otherwise stated:-
...
Royal Corps of Signals
ANTHONY REX BUSHELL (445812)

https://www.thegazette.co.uk/London/issue/40719/supplement/1222/data.pdf

Anthony Rex Bushell progressed to Lieutenant in 1957 and later became Captain.
In 1968 he became a Major:
https://www.thegazette.co.uk/London/issue/44885/supplement/6784/data.pdf

Gritty
Report
13 Jul 2015 15:24

Harold's wife was Mary Annie- I have her on the Australian Electoral register living at Florence Street, Wynnum- no other Bushells of voting age at the same address:

Name: Mary Annie Bushell
Gender: Female
Electoral Year: 1943
Subdistrict: Wynnum
State: Queensland
District: Moreton
Country: Australia

Same results for 1949

In 1954 she's living "Hyde" Upper Esplanade, Wynnum.
------------------------------------------------

Harold and Mary Annie married in Farnham, Surrey, England in 1933- her maiden name was Doney. I'll message you the marriage certificate. There are two births listed to this couple- Barbara M 1934, and Anthony H 1935.

Anthony H Bushell also served with the Corps of Royal Military Police as Lt.

His middle name was Harold- Googling his number and surname brings up lots of entries for him in the Gazette:

A H Bushell 443409




Kim
Report
13 Jul 2015 18:28

Ok so now I'm confused!!
The latest info you've given me does sound credible as my uncle believes there was a definite connection to Australia. Can you find any other details as I've looked but to no avail?
If Barbara was Tonys sister did she reman in Australia, marry etc?
Did his Mum Mary remain in Australia, divorce, date of death etc?
Also is there info on Tony did he marry, who, children, still alive, where living etc?
Am I looking in the wrong place as I couldn't find any of the info you have?
I'm so grateful Gritty!!
Regards
Kim

JoonieCloonie
Report
13 Jul 2015 22:18

I would say there is a good chance that this is Anthony on the electoral roll ... the marriage was in 1960 in Durham

http://www.192.com/atoz/people/bushell/anthony/lu7/3129508852/

(the person also named A H B born in Durham was too young to have married in 1960)

192.com dates that entry to 2002 but it seems to be current per

http://www.freeelectoralroll.co.uk/

(you have to do the search there)

what I'm not understanding from this complicated tale is whether Harold's first wife Mary Annie went to QLD alone or with the children, and why she stayed there if her son at least was in England, although possibly the daughter was in Australia as well

just to make sure I have this straight

Harold Bushell married first Doney and had two children

Harold Bushell then married your grandmother (1945?) who also had children

Harold Bushell and your grandmother had one child, your uncle

so Anthony is your uncle's half-brother, and your uncle is your parent's half brother :-)

the way to be sure that the Harold Bushell in the two marriages is the same is to get the two marriage certificates - the one to Doney and the one to your grandmother - and check that the age, occupation, father's name are the same


also just to note that QLD records on line are not recent enough to find a death for Mary Annie or marriage for Barbara if she married there

Researching:
To get email notification of replies to your post, click WATCH THIS at the top of it! .........Researching Hore/Hoar/Hoare esp. St Austell/Roche Cornwall.

Kim
Report
14 Jul 2015 08:11

Hello Jooniecloonie
Thanks for your input in my confusing tale of searching for my uncles relatives.
The info I know is Harold was born n 1909 where I'm not sure? and enlisted in the queens Regiment in 1929 but his living address was Brisbane? So I'm assuming that maybe his Father was also in the Army & that's why they were in Australia? They obviously moved to Britain as he married Mary in 1933 in Farnham Surrey which would be plausible as he was living at the Army camp with his family in Aldershot & Mary in nearby Weybourne,Harold went on to the RMA in Sandhurst & they had Barbara in 1934 & Anthony in 1935 both born in nearby towns. In between 1935-1941 I have no clue to their whereabouts I'm assuming they all went to Australia as it is noted that Harold was in Shanghai pre 1937 with the CMP, & Mary living in Queensland from 1943-49. Harold was captured in Hong Kong in 1941 & later in 1944-1945 was in Japan.
Harold & my Grandmother didn't marry I don't think as there is no marriage certificate & my uncle was born in 1948 in England so again I'm assuming Harold returned to Britain met my Grandmother & had Anthony? Why he didn't return to Australia we don't know, he stayed in England until he died in 1962.
In the meantime Anthony came to England as my uncle has fond memories of him and he later went to RMA Sandhurst where he became a Major!
My uncle was unaware of Anthony having a Sister but I recall someone in the family mentioning it? Apparently she didn't attend Harold's funeral though?
So in reality, Anthony & Barbara are my Uncles half Brother & Sister as is my Dad. My Dad had the same Mother as my uncle but a different Father.
I hope all this makes sense?
So do you think that Anthony married and lived in Durham?
I am very interested in all matters relating to this as I would love to give my Uncle some positive information on siblings before it is too late.
Unfortunately due to some missing years and unknown info it is making the search a little difficult!
Thanks for your input
Regards
Kim

JoonieCloonie
Report
14 Jul 2015 14:28

Ah, no marriage to your grandmother, that is not helpful! but still the first marriage certificate would tell you Harold's father to help identify him in other records.

there is a 1909 birth in England

Births Dec 1909
BUSHELL Harold Croydon 2a 234

a match to the father's name on the marriage certificate would confirm that birth (or rule it out if no match)

yes it does make sense - your dad and your uncle have the same mother and different fathers, and your uncle and Anthony have the same father and different mothers ... your dad and Anthony aren't related but are stepbrothers

if you follow the free electoral roll link I gave you can find what seem to be recent contact details for AHB who coud be your AHB, and there would be no harm in trying


bad luck on the 1909 Croydon Harold Bushell ... he was a 'visitor' in 1911

Name: Harold Bushell
Age in 1911: 2
Estimated birth year: abt 1909
Relation to Head: Visitor
Gender: Male
Birth Place: Croydon, Surrey, England
Civil Parish: Croydon
County/Island: Surrey
Country: England
Street address: 6 Westbury Road, East Croydon, Surrey
Marital Status: Single
Registration district: Croydon

Mark Chapman 45 jobbing gardener
Jane Susan Chapman 51
Laura Louisa Chapman 18
Dorothy Chapman 17
Violet Chapman 8
Harold Bushell 2

and there seems to be no Bushell-Chapman marriage that would have made that couple his grandparents

I'd say that if you want to know more about Harold you certainly need the Bushell-Doney marriage certificate and would have to try ordering birth certificates to find a match to the father

oh, I see you have the 1909 Croydon Harold Bushell in your tree ... do you know the other person who has a 1909 Harold Bushell with no place of birth in their tree?

Researching:
To get email notification of replies to your post, click WATCH THIS at the top of it! .........Researching Hore/Hoar/Hoare esp. St Austell/Roche Cornwall.

Gritty
Report
14 Jul 2015 14:55

Joonie- I've sent a copy of the marriage certificate to Kim. Harold's father is listed as William James Bushell, Postman.

Hello Kim, your message has confused me a bit! but I've had to work today so don't have much time to sort it. I just want to get this down so I don't forget.

According to what Harold's son, Tony, writes in 2001, Harold did return to Australia for a time:

This is what he writes:

http://www.hkvca.ca/newsltr/archives/MB/ond2001a.htm
We have been contacted by Tony Bushell with a request about tracing any of the Hong Kong POWs who might have known his father, Cpl Harold Bushell, Corps of Military Police.

Tony writes:

There were of course not many British Redcaps in Hong Kong when the garrison was overrun and I very much doubt if any are still alive today. So my best hope of learning something about his experience as a POW is probably through your Association. My father was I think first held in Shamshuipo and at some time was shipped off to Japan to a camp which I think was near Osaka where I think the POWs were made to work in a coal mine. After the war he joined up with my mother, sister and me in Australia and was therefore not aware that he was a key witness in a war crimes trial which was unusually held in Canada. I have no idea of the nature or outcome of the trial which apparently went ahead without him. He died in 1962. He spoke little about his time as a POW.

If any one has information that might be helpful, please contact the editor.
-------------------------------------------------------------------------------

A tree on Ancestry (owner sprintexec) states Mary Annie (Harold's wife) died in Australia in 1966- the source of the info is 'correspondence' - so presumably he has had contact with a relation. If you don't have access to Ancestry I can send a message to the tree owner if it would help?
-------------------------------------------------------------------------------

If the details of Anthony H Bushell that Joonie gave are for the correct Anthony then sadly it looks as though his wife passed away in December:
http://announce.jpress.co.uk/leightonbuzzardonlinecouk/obituary/joyce-bushell/40265865
-----------------------------------------------------------------------------------

I'll try and have another look at this tomorrow.


Gritty
Report
14 Jul 2015 15:09

Oh, and this, written by Harold's son-
http://forcespublishing.co.uk/flipbooks/RMP%20Journal/files/data/search.xml

This explains how the family were separated (from above link- page 8, starting with 'WHO IS THAT BOY?'):

"The growing war between China and Japan erupted in 1937 with air attacks and naval bombardment of Shanghai. All British troops and their families were moved to Hong Kong and, leaving my father to the hopeless defence of Hong Kong my mother, sister and I were evacuated in August 1940 to Australia where we were to see out the war. When Hong Kong fell my father became a prisoner of war and was in Japan working in a nickel mine when the war ended and he joined us in Australia. Unfortunately a marriage that was already shaky did not survive the four years of separation. My mother refused to go back to England and my father, refusing to give up everything of the family he had worked so hard to create, agreed on a settlement that left my sister with my mother while he took me back to England. It was an unusual arrangement and he later confessed to me that he had only agreed to it because he could not see how, in the uncertain future he faced, he could have raised a girl. He admitted that taking me was a real gamble. So we arrived at Southampton in February 1946 to face what was to become the worst winter in living memory."

The story continues onto page 9.



Kim
Report
14 Jul 2015 16:22

Jooniecloonie & Gritty,
This certainly sounds like Harold & Anthony that I'm looking for as there are too many similarities for it not to be? Especially with all the detail that Tony writes about his Father in China & Japan as that falls in with what my Uncle knows & has photographs of!
It also explains how Harold & Tony came to England & why at first my uncle did not about the sister (Barbara). Perhaps this is why Harold never married my Grandmother, perhaps he never divorced from Mary?
What is strange is the address in Croydon where Harold was when he was 2? My Grandmother came from that area but as yet I've not found that address on ancestors in that area?
When Tony talks about Woking my Grandmother & Harold run a bar in the local conservative club I think? So perhaps Tony spent some time with them there?
Gritty, if you wouldn't mind contacting the person n Ancestry for me that would be much appreciated? My Dad had a cousin called John Clements that went to live in Australia so perhaps the contacts are there or possibly its Barbara?
I'm convinced the Anthony that I'm looking for is the one mentioned here who married Joyce so I will write to him. Hopefully it is him & he will acknowledge me to get more information. Very sad that Joyce passed away so recently.
Thanks Guys, what would I do without you?! :-)

JoonieCloonie
Report
14 Jul 2015 16:52

excellent Gritty!

I wonder whether this is father William James Bushell in 1911, and explains why young Harold is with another family

EDIT - wrong William James Bushell - see next page in household with Caroline Weir in 1911

Name: William James Bushell
Age in 1911: 42
Estimated birth year: abt 1869
Relation to Head: Head
Gender: Male
Birth Place: Bagshot, Surrey
Civil Parish: Cheriton
County/Island: Kent
Country: England
Street address: Shorncliffe Camp (The Part In Cheriton U D), Shroncliffe Camp (The Part In Cheriton U D)
> Marital Status: Widowed
Occupation: Canteen Manager
Registration district: Elham
William James Bushell 42
Alice Mary Bushell 15
William Frederick Bushell 13
John Bushell 9

there's a military connection


Marriages Jun 1893
Allen Frederick Canterbury 2a 1475
> Bushell William James Canterbury 2a 1475
Coleman Elizabeth Kate Canterbury 2a 1475
? Kidd Elizabeth Canterbury 2a 1475

Deaths Jun 1910
BUSHELL Elizabeth 37 Elham 2a 605

Researching:
To get email notification of replies to your post, click WATCH THIS at the top of it! .........Researching Hore/Hoar/Hoare esp. St Austell/Roche Cornwall.

Kim
Report
14 Jul 2015 19:58

Hmmm?
That is possible about his Father William & timings seem about right, but, in the details that Gritty has given, Tony states that he returned to the UK with his Father Harold in 1946 & Harold's Mother & Sister had died whilst he was away, I believe he left to join up in 1929 so this wouldn't add up? Unless of course his Father remarried whilst he was still very young & he called her Mum? Perhaps I will look for a death certificate for his sister? Where can I see a proper certificate for birth, marriage & death without paying for it? I'm sure I could see them previously on this site. But I can't find it?
You said there was a military connection??