Suggestions
Welcome to the Genes Reunited community boards!
The Genes Reunited community is made up of millions of people with similar interests. Discover your family history and make life long friends along the way.
You will find a close knit but welcoming group of keen genealogists all prepared to offer advice and help to new members.
And it's not all serious business. The boards are often a place to relax and be entertained by all kinds of subjects.
The Genes community will go out of their way to help you, so don't be shy about asking for help.
Quick Search
Single word search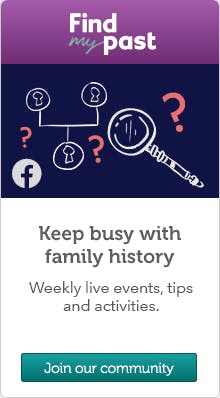 Icons
New posts
No new posts
Thread closed
Stickied, new posts
Stickied, no new posts
Genes Reunited is now Officially Rubbish
Profile
Posted by
Options
Post Date

Ian
Report
13 Feb 2012 16:42

Why oh why did you have to change this site, it wasn't broken...!!! I've had nothing but trouble with it since it was "modernised", it's absolutely useless, and I'm trying to keep my language clean on here, though I certainly don't feel like doing so...!!!
This time I've just added a spouse and five children to my tree. It copied all the children twice, so I had ten children, and all of them showed the same detail as the first one I entered from that stupid slide out pane you now have. Not able to change it, so thought I'd shut it down and re-open it (as I've had to do for every photo I've added since the change over) and hope that it would do the job. Well I can't tell you if it did or not because now the b*****y thing won't open at all...!!!
Would love to include one of the Emoticons we now have to add to our messages, but there isn't one sticking two fingers up unfortunately...!!!
From a very disgruntled Ian Bundock.


Island
Report
13 Feb 2012 17:27

Officially? :-0

Rambling
Report
13 Feb 2012 18:27

Ian if you don't like the new tree, why not use the old one?

Researching:
Whetman, Budd, Fishlock, Kemp, Keating. Surrey, London and Ireland.

Kirsty
Report
13 Feb 2012 21:18

I agree, i cannot open the "new tree" it just keeps loading and loading for ages and on the old tre, whilst this will open and I can edit it I cannot print it. So have just spent an hour print screening, cropping and resizing my print screens so i have a jigsaw version of my family tree to take to the archives tomorrow on a research trip.

NOT IMPRESSED.



LadyScozz
Report
13 Feb 2012 22:19

If the old tree disappears I won't be renewing. I absolutely HATE the new one. Too slow, too awkward to use, it keeps freezing..... shall I go on?

I added a spouse to someone......... then found she was repeated.... twice! There she was, married to her husband........ and married to ME........ and married to MY HUSBAND! Good one GR

IF IT AIN'T BROKE, DON'T FIX IT!!!

ElizabethK
Report
14 Feb 2012 09:41

I hope you are sending all this to GR feedback-we cannot solve them and unless the info gets back to them (not sure if they still check this thread)neither will they :-|


Ian
Report
14 Feb 2012 14:57

My replies to;
Island: Sorry, only I've made it Official...!

Rambling Rose: Just discovered this morning that I could still use the old one... Doh...!

Kirsty & Catherine: Glad I'm not the only one with problems, but sorry of course that you've had the same experiences.

ElizabethK: I've made several comments on the feedback facility, most of them polite, but have had nothing back from GR at all... No huge surprise there though.

Lynn
Report
14 Feb 2012 17:44

I've got the same problem, couldn't download the new tree or even the old yesterday, I've just tried the old tree again and this time it worked. I tried to contact Genes support, but there is no submit button to send your message. Maybe Genes should update everyone with a message on the home page??? i also had duplicate entries on my tree, very frustrating!

Jeff
Report
14 Feb 2012 18:21

I agree. The new tree is rubbish. Not only does it have problems when you input details it sometimes does not save them. After putting in initial name data it has the first and middle names in the same location. Keep the old tree.

Densirl
Report
14 Feb 2012 19:30

I agree ,why mend something that is not broken ?
:-S

SylviaInCanada
Report
14 Feb 2012 19:49

PLEASE ............................



if you are having ANY kind of problem .......... send an email to GR Support.

You will at least get a response that way ............ and the first will likely be a placebo type of response, so send another email.


That way, GR will at least know how many people are having problems.

They have said on threads and in emails to various people that they keep an eye on Suggestions Board, but do not have the time to read most of the threads.



email address ......... support@genesreunited.co.uk





sylvia

Researching:
My Dad, a studio photograph taken in 1927/1928, and given to my mother before they got engaged in 1928 ............................................................ To help us and to get better results, please post as much detail as you can, especially name, date(s) and place. Also say what you already know.

Kense
Report
16 Feb 2012 09:57

The old tree, if not exactly broken, was clapped out and no longer fit for purpose. The sooner it disappears completely the better. It wll be one less problem for the team to concentrate on.





Rambling
Report
16 Feb 2012 10:54

Just in case you haven't seen it, Phil Moir has posted a tech update on 'Blogs' re the new tree etc.

Researching:
Whetman, Budd, Fishlock, Kemp, Keating. Surrey, London and Ireland.

Kense
Report
16 Feb 2012 11:06

Yes, I meant to include the link

http://www.genesreunited.co.uk/blog.page/phil-moir

George
Report
16 Feb 2012 11:59

Just tryed printing my tree on both the old and new systems neither works.

I agree IF IT AINT BROKE DONT FIXI IT

Genes
Report
16 Feb 2012 12:00

Hi guys,

Thanks for all of your feedback regarding the tree. We know there are still some problems with the new version and this is why we have not removed the old version of the tree. We will not be removing the old version of the tree until we are confident that the new version is in full working order. Please report all tree problems to theteam@genesreunited along with the email address you use to log in. A lot of the issues seem to be related to individual accounts, so we can not fix them without looking at your tree.

Thanks for your patience whilst we fix these issues. And don't forget the link to the old tree is still available in Family Tree drop down.

Katie

George
Report
16 Feb 2012 12:00

Just tryed printing my tree on both the old and new systems neither works.

I agree IF IT AINT BROKE DONT FIXI IT

InspectorGreenPen
Report
16 Feb 2012 18:40

IF IT AINT BROKE DONT FIXI IT, why mend something that is not broken ?

For goodness sake if I hear this again I will scream...

Candles weren't broke either, nor were gas lamps........!

Simon
Report
16 Feb 2012 20:37

"We will not be removing the old version of the tree until we are confident that the new version is in full working order"

Thank goodness for that Katie! So that should give us a couple more years of having a useable version anyway... One that allows us to see all of an individual's details as well as showing where they sit in their immediate family - all on one screen and all at the same time without having some d****d 'fly-out' covering up the relationship info.

Yes, there are undoubted problems with the 'old' tree but it's sooo much nicer to use than the new 'improved' one.

Cynthia
Report
17 Feb 2012 08:37

Has anyone else noticed that a fair number of the complaints re the tree format are coming from members who are new to the boards?


I've also noticed that many of them don't return to the thread they have commented on or, indeed, started.


Could this be because they don't know how to return?


If so, could their problems with the new tree format possibly include some 'user error' issues?


I had to play around with the format when it first came out and made plenty of errors. I think I have now figured it out.


I, too, remember the outcry of complaints when the 'old - it ain't broke' version came out. It seems as though complaints are par for the course.


:-S :-S :-S :-S

Researching:
ADVICE: Click on 'My Threads' over on the left to find your replies. Please respond to your replies by typing in the Add Reply box at the bottom of the page. Enjoy!