Suggestions
Welcome to the Genes Reunited community boards!
The Genes Reunited community is made up of millions of people with similar interests. Discover your family history and make life long friends along the way.
You will find a close knit but welcoming group of keen genealogists all prepared to offer advice and help to new members.
And it's not all serious business. The boards are often a place to relax and be entertained by all kinds of subjects.
The Genes community will go out of their way to help you, so don't be shy about asking for help.
Quick Search
Single word search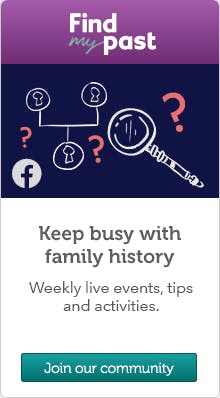 Icons
New posts
No new posts
Thread closed
Stickied, new posts
Stickied, no new posts
New Tree v Old Tree
Profile
Posted by
Options
Post Date

stellaburton
Report
27 Aug 2012 18:21


Hi glynis
I dont know I cant use te 1st add button at all to saveI have to zoom right dowtn to 75 per cent to use the save button on the right hand side surely this is not right Stella.
:-0

Porkie_Pie
Report
27 Aug 2012 18:57

stellaburton, Try full screen use your F11 key on your PC and F11 to revert back to normal screen

I'm starting to think that the tree was only designed to work in full screen mode

Roy

LindaLucy
Report
28 Aug 2012 16:06

As much as I enjoy researching my family history this new style tree is causing me no end of problems! At first I thought I didn't like the tree as it was new and I wasn't very familiar with it and like anything it takes time to get used to the changes however, I have really tried to get on with it but am finding it like too much hard work, the result is that I am upset and frustrated by it.

Why oh why couldn't GR have left the old style tree for those of us that prefer it instead of inflicting the new one on everybody? I didn't think I would lose my enthusiasm for my research but since the arrival of the new tree I have found that my interest has declined. :-\

Researching:
Oakley & Hampton - Dudley, West Midlands, Toomer - Battersea, London, Holding - Lambeth, London, Beale - Lambeth & Berkshire

JustJohn
Report
31 Aug 2012 23:16

An announcement at last from Genes. Fully accepting they have made a mistake in introducing this new layout and that they intend tio give us our lovely, simple old tree back. Here it is (slightly coded):

"Have you uncovered an interesting story when using our Military records? Do you have a war hero in your family tree? If you're happy to share your story with the media please email us at: press@genesreunited.co.uk"

If you read between the lines, what at first appears as an unimportant announcement is an acceptance that the members are revolting. :-)

Researching:
Amelie my granddaughter's ancestry. My ban until 1 Jan 2021

Peter
Report
1 Sep 2012 10:53

In addition to the previous comments, since the website revamp my family tree has disappeared and all attempts to re-upload it have failed. Has anyone else experienced this problem and if so what was done to fix it.?


Peter

Researching:
Gainsborough & Mellows Worldwide

Kense
Report
1 Sep 2012 14:17

Peter, if you have specific problems with the new site then do as GR say viz:

"If you are having trouble using the site please contact our customer support team who will be very happy to help you: support@genesreunited.co.uk ."

Angela
Report
1 Sep 2012 14:30

Hi,
As of yesterday I am unable to load my tree on my PC, I can access all other parts of the site just not the tree. It works on the laptop so I guess that it's due to the old browser version I use on the PC. Trouble is, I can't update as that causes the computer to crash and to be honest I've been doing just fine up until now as I don't use my PC to download music, games or films.
I'm sure I'm not the only user of GR that doesn't have up to date kit. Seems a shame that we're being pushed out. I know that there are many good arguments for having a decent browser but in my case it simply comes down to cost. It used to work and now it doesn't, I haven't altered anything but GR have.
I have contacted support but have yet to receive a reply.

PricklyHolly
Report
1 Sep 2012 14:40

Please everyone............add a comment to the GR's "Suggestions TREE" thread on this board.




Researching:
"If I don't see you through the week.........I will see you through the window". :o))

JustJohn
Report
1 Sep 2012 15:26

PH I think we are all about to give up. There is virtually nothing from Genes to accept how revolting I and many other members are. Genes are happy with what they have introduced and it is exciting apparently. I now agree with another member who posted that these 4 new Suggestions Boards were a distraction.

I feel sorry for these new people who have taken up the free trial then cannot stop Genes taking their money from their accounts because they are unable to cancel. I think Genes should have advertised that it was a free trial to a previously popular site that has now been reduced to a bag of ***** Anything else would have been a breach of the Trades Descriptions Act.

Researching:
Amelie my granddaughter's ancestry. My ban until 1 Jan 2021

+++DetEcTive+++
Report
1 Sep 2012 15:49

Angela & Peter- look at Porkie Pie's thread and see if any of the suggestions help you to view your tree. Click on the following address

http://www.genesreunited.co.uk/boards/board/suggestions/thread/1309077



Researching:
Dormant member as from 20 Sep 2019 . Click on my board name to send a message

Simon
Report
1 Sep 2012 22:19

DetEcTive... we shouldn't have to be relying on other members to help us sort out the ghastly mess that GR have made of what used to be a perfectly good (though, admittedly, looking somewhat dated) website. It is GR who need to get off their butts and get it sorted so that the hundreds of people who have expressed their dislike of the the new site have something sensible to use.

As PH says, The Tree Suggestions board is the place to put your comments about the tree. You could also send them direct to Estelle Calfe - Customer Service and Product Assistant - estelle@friendsreunited.co.uk - who seems to be in denial...

+++DetEcTive+++
Report
2 Sep 2012 09:09

Agreed Simon. But if we the members can help others with work-arounds, then surely we should continue to do so?

Porkie Pie seems to think that many of the problems associated with viewing the tree come from Compatibility difficulties. Whether people like the design or not is personal preference.

Researching:
Dormant member as from 20 Sep 2019 . Click on my board name to send a message

Simon
Report
2 Sep 2012 11:32

Absolutely yes, members should help others and PP in particular is doing a great job - but GR need to sort out the real, practical problems associated with this dreadful new tree. I don't think it is a matter of personal preference so much as one of user-friendliness. The new format just is NOT easy to use.

Stephen
Report
17 Sep 2012 22:46

well I must say the old tree was a world beater for simplicity. I have had no end of arguments with GR and I have even told their team leader he's about as much use as a chocolate teapot; in fact I don't think he could organise a piss-up in a brewery.
today 17/09/2012. they told me they have no intention of going back to the old tree
as they have erased it.
stephen.


SylviaInCanada
Report
18 Sep 2012 01:33

Stephen


GR have said that for several weeks


...... which is why some people have been posting that there is no way it will be re-loaded.


only WE got hammered for saying it.


we didn't pull it out of the air!


hope you don't get the same bad language that we got :-D




sylvia

Researching:
My Dad, a studio photograph taken in 1927/1928, and given to my mother before they got engaged in 1928 ............................................................ To help us and to get better results, please post as much detail as you can, especially name, date(s) and place. Also say what you already know.

JustJohn
Report
18 Sep 2012 09:23

This is first time any of us have seen "erased" and that is a significant new announcement. The aggro, if I remember, was that Genes had used the word retired and/or removed - not erased.

Quite a few were not pleased when they asked for the old tree back (and they are still trickling on these threads and asking for it back) to be told by people who don't work for Genes and therefore know little more than them that it was not an option to have the old tree back. So often angry and upset newbies are treated like children by the experienced experts, and then the "parents" get upset when these newbies react like children.

I think if Genes were considering bringing back the old tree as one of their options after looking at the Suggestions on Estelle's boards, they would probably have told us by now.

But is is erased permanently or is it recoverable? :-S :-S

Researching:
Amelie my granddaughter's ancestry. My ban until 1 Jan 2021

Kense
Report
18 Sep 2012 10:19

It is unlikely to have been erased completely as there are bound to be numerous backups stored somewhere. However it almost certainly won't work with the current data held for our trees without some rework. Where would Genes find the resources to do that? Far better that they concentrate on getting the current tree to work satisfactorily.

Kense
Report
21 Sep 2012 16:10

It's disappointing thet Genes have not made a general statement about the erasure, which rather suggests that the situation is no different since the beginning of August (i.e. the old tree will not be restored).

Roger
Report
22 Sep 2012 21:43

Any IT bloke worth paying would be able to re-boot the computer and bring back the old tree - dead easily.

I worked on a Newspaper and they had problems when putting new stuff on and had to revert to the old stuff a few months later as they could not fix certain things.

So if Genes owners wanted to they could tell them to revert back no problem at all.

Some of the experts who have been telling us to do this that and other and have been using the new tree might lose some stuff which they have added, but you be able to add them easier to the old tree than I am finding to add to the new one.

gerrybear
Report
23 Sep 2012 18:35

I've been busy moving all my tree data to another site. It's taking a while, and I'm not quite finished yet, but I'm nearly there. At least, a while ago, before everything started going haywire, I printed off a good wad of my tree. Shortly after that, I found I could no longer print off my tree at all. GR told me that they recognised that there was a problem with some browsers (in my case, IE - not exactly unusual!), but have been working on the problem. Well, if that's so, then they're taking a VERY long time about it! I come back to correct a couple of links between ancestors, to find that they've changed the actual tree set-up, which isn't compatible with what I've already printed out. So, I have three sets of a dozen prettily coloured A4 sheets of family tree (I'm making sets for my two daughters), that have faults in them, and I just have to throw them all away when I've taken off all the useful data. I complained, and I got an apology, but it was a very empty, when they basically added 'tough'! So, no offer to re-pay me for the paper and ink I used, then?

The handling of the tree itself has become rather quicker this week, but I'm still looking at a ridiculously small window for the tree and the data 'box'. I just can't be bothered! Sadly, my subscription was renewed just before I found out that there were all these problems, so I have something like 9 months until I can bow out, but bow out I will. The set-up now is clumsy, ugly, awful to look at for any length of time, and just plain inefficient. Sorry, GR, but there are a lot of other family history sites out there that have much better tree-building and data systems than you now have.