Suggestions
Welcome to the Genes Reunited community boards!
The Genes Reunited community is made up of millions of people with similar interests. Discover your family history and make life long friends along the way.
You will find a close knit but welcoming group of keen genealogists all prepared to offer advice and help to new members.
And it's not all serious business. The boards are often a place to relax and be entertained by all kinds of subjects.
The Genes community will go out of their way to help you, so don't be shy about asking for help.
Quick Search
Single word search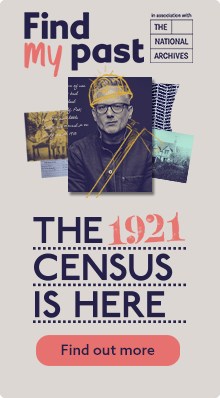 Icons
New posts
No new posts
Thread closed
Stickied, new posts
Stickied, no new posts
PHIL or ESTELLE Please respond.
Profile
Posted by
Options
Post Date

Rambling
Report
2 Aug 2012 10:00

Estelle done all of that, and how exactly is one supposed to read stuff at 125% when it is off the screen? Have I got replies on a thread ? I don't know unless I scroll side to side, all the while being 'glared' out.

I took the brightness down, it was dimmer but that also dims the text and especially the turquoise text. and can YOU see the words beneath 'quick search'? because I can't unless I highlight them... that's a small thing but it has come to stand for the overall disaster for me.


I upped the text to a bold font, that also, even at 100%, throws text off the screen....

I manually changed the background colours and text colours, but I don't want that for other sites and can't keep changing everytime.

Yesterday I was really frustrated that the feedback on the beta test was 'wasted'.... today it is more in sorrow than anger that I looked in first thing and turned off because of the glare,...the more I see it the more I know I can't cope with it in its present state..

Researching:
Whetman, Budd, Fishlock, Kemp, Keating. Surrey, London and Ireland.

Mike *
Report
2 Aug 2012 10:22

Unbelievably bad for the eyes.
Are they trying to put peole off using the boards or something?
What on earth was the thinking behind the change ... or should I say "non-thinking"?

Kay????
Report
2 Aug 2012 10:38


Thanks Estelle and Phil.

Hope things can be tweaked to find a middle ground for everyone.




supercrutch
Report
2 Aug 2012 10:41

I have two pair of specs, one slightly tinted and the other pair were made specifically for using laptop/pc and have a clever anti glare/reflection coating which cost an arm and a leg.

Trying both pairs I find my eyes fighting to focus.

Like most people I have lots of windows open and click between them frequently. I do not expect to have to alter my settings in order to be able to read pages on a site I pay for.

Nobody should have to use the zoom facility because that presents a secondary problem of losing the whole page and then having to left/right scroll, great for members with manual dexterity problems.

From the comments it appears that members with good eyesight and who are also fit and able are also experiencing difficulties on GR.

I am now off to use other sites where I can surf with pleasure.

Sue

Researching:
Jones!!!!!!!!!!!!!!

Estelle
Report
2 Aug 2012 10:54

Hi Rose, it sounds like you are using a much smaller monitor than me. My own personal preference is to put the text at 125% as my monitor is quite large. If you are using a smaller a screen then this won't be necessary.
As both Phil and I have said, we are reading everything as we do want to make sure that the site is accessible and easy to read for all of our members.

Kind regards,

Estelle

Researching:
Working on all things tree-related. Looking for Tooley in Lincolnshire, Sadler in Derbyshire, Rogerson in Yorkshire, Goldstein in Liverpool/Poland.

Susan
Report
2 Aug 2012 10:58

GENES

PLEASE GIVE ME BACK MY ICONS,THEY WERE THERE BEFORE YOU CHANGED THE SITE AND YES I HAVE CLEARED MY CACHE.

SUE

Researching:
Haycock ...London and Gloucestershire , Walters... South Wales and Gloucestershire , Lewis... South Wales , French ...Nottingham and Essex.

Kense
Report
2 Aug 2012 11:08

It seems to me that the background is no different from sites such as Ancestry and Wikipedia. What is noticeable on the message boards is that a lot have just a nudge or one or two lines of text, followed by about ten blank lines which contribute to the whiteout effect.

Could not the message box sizes be tailored to the message length?



Rambling
Report
2 Aug 2012 11:30

Hi Estelle, my actual screen area is 10" x 14" approx, ( approx 19 " diagonally) which I didn't think was particularly small. I accept that my eyesight is awful, floaters in one eye etc so I may not be the 'average' user ..but the vast majority of posts suggest that even those with good eyesight find this trying.

Kense it's perfectly true that wiki and Ancestry have light backgrounds, as do many sites one looks at...I think the difference is that many people use the GR site for long periods ( yes one does with Ancestry also, but there is much more text to cut down on any glare from the background and one is going from index to records, rather than 'reading posts' as such).

Researching:
Whetman, Budd, Fishlock, Kemp, Keating. Surrey, London and Ireland.

ElizabethK
Report
2 Aug 2012 11:42

I have used "feedback" to GR and had a response re the "glare" from the screen,I have Glaucoma and it is a real problem.

Like Joy I appreciate the suggestions re altering the settings on our computers but why when there is no problems with the other sites !

(emoticons still missing)

Cynthia
Report
2 Aug 2012 12:04

Elizabeth, go to Tools and click on Compatibility settings - you should find that your emoticons return. :-D

Researching:
ADVICE: Click on 'My Threads' over on the left to find your replies. Please respond to your replies by typing in the Add Reply box at the bottom of the page. Enjoy!

Susan
Report
2 Aug 2012 12:07



ElizabethK

like you I have Glaucoma ...I just can't look at the screen for more than a few minutes then I have to go off...they just need to tone down the white a bit.

Comparing Genes screen to A............Screen..... this screen just needs toning down a bit A..........'s is a duller white this is a bluey white and the middle glare white .....and my darrn Icons where did they go

Researching:
Haycock ...London and Gloucestershire , Walters... South Wales and Gloucestershire , Lewis... South Wales , French ...Nottingham and Essex.

Susan
Report
2 Aug 2012 12:09



Cynthia you little gem....I have got my icons back.

suex :-D :-D :-D :-D :-D :-D :-D

Researching:
Haycock ...London and Gloucestershire , Walters... South Wales and Gloucestershire , Lewis... South Wales , French ...Nottingham and Essex.

HeyJudeB4Beatles
Report
2 Aug 2012 12:10

Phil and Estelle, appreciate your comments. However I have to agree with many as to just WHY I should have to alter ALL the websites I am viewing to be able to even remotely be comfortable in using GR? I do not have a problem with any other site.

Using Google Chrome to open GR and IE9 to open Ancestry I had the tree pages side by side.

My tree on Ancestry is easy on the eye - even though they too have a white background. But (a) there's not the glare that I am experiencing on GR (b) the text colour is better suited to the background and (c) the tree boxes" are not the same colour as the background. It is this last one I hate the most - oh and where or where did you dream up the boy girl avatars (very juvenile and tacky looking I'm sorry).

As Rose says it seems that in your efforts to attract new business you are losing sight of your existing business. I really feel you do not listen to what you are being told at all.

I turned off my automatic renewal yesterday because while I am not myopic I do wear glasses for the PC and just cannot cope with the site as it is since yesterday

Jude

Researching:
Cording/Llewellyn/Hyde/Homer/Pattie/Irvine/Hunt/Mead

Jonesey
Report
2 Aug 2012 12:26

Just a quick comment really. Although I accept that excessive brightness may indeed be a problem for those who have eyesight problems I do wonder whether some of the comments/complaints are fully justified.

I think that probably the most commonly used genealogy sites by most of GR members in the UK are likely to be Freebmd, Ancestry and FMP. All of those sites have a predominantly white background of equal brightness to the one that GR now has. Ancestry even has light green as its "Highlighted" text which is not that different in density from the turquoise that GR now uses. Those sites do not have the public forums for expressing ones opinion that GR has but even so I have never heard of anyone saying that they won't or can't use those sites because the background is too bright or hurts their eyes.

Perhaps the reaction to this sites changes is just that, a reaction against change which we all suffer from occasionally.

Researching:
Don't put off until tomorrow doing what you can do today. If you like doing it today you can do it again tomorrow. Be kind to your children for it is they who will decide which care home you end up in.

Linda
Report
2 Aug 2012 12:30

Tooooo bright and text way too small

Listen to your paying customers GR and fix this quickly or you will lose long time members and no one new will join.

Off to take a paracetomol for headache and only been on for 10 mins

joysie4
Report
2 Aug 2012 12:38

How do i make the font size larger please

Researching:
Mc Dowells Portsmouth .& Devon & .Ireland .Scotland Garthland Macdowalls Dumbrells Lewis /South Malling Sussex

Rambling
Report
2 Aug 2012 12:42

Jonesy, I don't honestly think that it is a reaction against change... if it were I would have given wholly negative feedback on the beta test, re the tree etc...which is not the case ( nor is it the case with many people who gave feedback...GR have acknowledged that the colour was commented on negatively in feedback by many..

The majority of people 'complaining' are sensible and not averse to change per se...just very disappointed that a change to something which does not suit the majority may lead to them having to leave the site, or at best limit their usage of it.


Please see my post below as to why Ancestry is not a problem in the same way. It depends on period of usage, amount of text ( and the font type and colour of it) in relation to 'white space'.

Researching:
Whetman, Budd, Fishlock, Kemp, Keating. Surrey, London and Ireland.

supercrutch
Report
2 Aug 2012 12:44

Jonesey,

The background on Ancestry is less stark because a) it uses shading and b) grey uses more differing pixels and so is easier on the eye.

Plus they also use softer colours for contrast.

Perhaps that is why you haven't heard anyone complaining because there is nothing to complain about!

Even with my limited knowledge of how the brain functions I appreciate that the soft grading introduces the eye gently down towards the background.



Researching:
Jones!!!!!!!!!!!!!!

Rambling
Report
2 Aug 2012 12:55

Message from GR on General

http://www.genesreunited.co.uk/boards/board/general_chat/thread/1307277

Researching:
Whetman, Budd, Fishlock, Kemp, Keating. Surrey, London and Ireland.

Cynthia
Report
2 Aug 2012 13:01

I think Jonesey has point though Rose.

Leaving the brightness of the page aside, there are comments about missing emoticons (which can be fixed as per above) and the numerals which appear on the tree. If people but clicked on those numerals instead of complaining about them, they would see that they represent the number of matches and records which can be found re that person. Simples!


I do think that some members are too quick to comment before they have fully explored the site.


I've also noticed how many members are quick to say ' I don't like it so I'm leaving' before the ink has had time to dry on the page so to speak.


Believe me, if I were not happy about the changes I would have said so :-D

Researching:
ADVICE: Click on 'My Threads' over on the left to find your replies. Please respond to your replies by typing in the Add Reply box at the bottom of the page. Enjoy!