General Chat
Welcome to the Genes Reunited community boards!
The Genes Reunited community is made up of millions of people with similar interests. Discover your family history and make life long friends along the way.
You will find a close knit but welcoming group of keen genealogists all prepared to offer advice and help to new members.
And it's not all serious business. The boards are often a place to relax and be entertained by all kinds of subjects.
The Genes community will go out of their way to help you, so don't be shy about asking for help.
Quick Search
Single word search
Genes Extras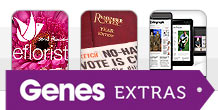 As a way of saying thank you to our subscribers, we have launched Genes Extras. You'll find exclusive competitions and discounts on family history magazines, days out and much more.
Icons
New posts
No new posts
Thread closed
Stickied, new posts
Stickied, no new posts
News From the Past 7
Profile
Posted by
Options
Post Date

Susan719813
Report
1 May 2008 08:30

Morning Daff :-)

Yes...I love them..... and so informative as well as amusing.

Sometimes I wish I lived in those days but am sure I would have been burned at the stake for some reason or other.



1765 January.—

Was married at St. John Lee, near Hexham, Robert Scott, a piper of Wall, aged 90, to Jean Middlemas, aged 25. The person who acted as father was a piper, and the bride's maid was a piper's daughter, and what was very remarkable, though the bridegroom had used crutches for near 26 years before, he threw them away that morning, and walked to and from church (about 6 miles) without them. After the ceremony was over, the parson treated the company with cakes and ale; and at the bridegroom's house at Wall, a dinner was provided and the afternoon spent with the utmost mirth and jollity, having several pipers and fiddlers to entertain them.


Hmmmm! Wonder how long he lasted





MrDaff
Report
1 May 2008 08:44

Morning Susan

Being a bit of a cynic... I also wonder how much he was worth? lol

Love

Daff xxxx



Susan719813
Report
2 May 2008 08:39

1793 April 26—Most extraordinary preparations for impressing were made by the crews of the armed vessels lying in Shields harbour.

That night the regiment at Tynemouth barracks was drawn up and formed into a cordon round North Shields to prevent any person from escaping.

The different press-gangs then began, when sailors, mechanics, labourers, and men of every description, to the amount of two hundred and fifty, were forced on board the armed ships.

Hayley Empress of Drama
Report
2 May 2008 08:57

Poor Susannah Nicholson......I wonder if she had mastitious or something.....

Researching:
Same as Muffy says ;)

Susan719813
Report
2 May 2008 10:30

Lol Hayley.....

you forgot to mention the Fortune Telling Susannh Fleming and the punishment for the crime in those days. I selected it specially for you :-)))))

gemqueen
Report
2 May 2008 10:47

Really fascinating read. Please keep these coming. I like to know the snippets we don't get just by following our own families. You get to know the social and sometimes gruesome events of the day.
Di

Researching:
Stanford (Richmond -Surrey & Buckinghamshire) Pill (Berkshire / Wilts) Longstaff (Co Durham) Crawley (Hertfordshire)

Susan719813
Report
2 May 2008 10:54

Thank you Di,

I am reading about Northumberland and Durham at the moment an absolutely facinating and well documented history of the times.


1799 October 3—

A woman was brought to the lunatic asylum, near Newcastle, who had lived upwards of three years among the rocks, on the sea-shore near Seaham. From whence, or in what manner she first came there, was unknown; but she spoke the Scottish dialect, and talked of Loch-Stewart and Aber-Gordon, in a rambling manner.

She was about 35 years of age, inoffensive and cheerful, and during her residence among the rocks was fantastically dressed in rags which chance or shipwreck threw in her way; she always kept a good fire of weed or coal which the sea threw up, and it was supposed lived on shell-fish. What was remarkable, a beard had grown on the lower part of her chin nearly an inch long, and bushy like the whiskers of a man.


Mauatthecoast
Report
2 May 2008 11:17

Good morning Susan

Gruesome reading!. My ancestors came from Ireland to N/Shields/Tynemouth and stories confirm how hard folk's lives must have been then,making their living by the sea.

Mau x


Researching:
In my own little world where everybody knows me... ..... best thing about happy memories is making them....

gemqueen
Report
2 May 2008 11:28

How strange that one of the names I'm following is from Durham area!!
Some of the stories really pull don't they. Poor woman living between the rocks.



Researching:
Stanford (Richmond -Surrey & Buckinghamshire) Pill (Berkshire / Wilts) Longstaff (Co Durham) Crawley (Hertfordshire)

Susan719813
Report
2 May 2008 12:11

Good Morning Mau,

So does one line of mine. I bet the Irish lot thought they were going to get away from the hardships of Ireland only to find it just as difficult , if not more so, when they got there.

Will get round to putting up some Irish Old news at some time.

I have another volume to wade through yet Di so watch this space :-)

Perhaps it may be best to have a mixture...will think on it

Susan719813
Report
2 May 2008 12:28

1317. — There was a grievous famine and mortality at Newcastle, insomuch that the quick could hardly bury the dead, and a great corruption of cattle and grass. Some eat the flesh of their own children, and thieves in prison devoured those that were brought in, and greedily eat them half alive.

Hmmm!...not nice!


Susan719813
Report
2 May 2008 13:35

The following curious entry occurs in Hart parish register.

The witches of Hart--

28lh July, 1582,

office of Master Chancellor against Allison Lawe of Hart. " She is a notorious sorcerer and enchanter. Sentence to do penance once in the market-place at Durham, " with a papir on her head," once in Hart Church, and once in Norton Church. Janet Bainbridge, and Janet Allinson, of Stockton, were accused of " asking counsel! of witches, and resorting to Allison Lawe for cure of the sicke."



Seems they got off lightly considering the year

Susan719813
Report
3 May 2008 09:13

1649 (March 26). —

Mention occurs of a petition in the common council books of Newcastle of this date, and signed, no doubt, by the inhabitants, concerning witches, the purport of which appears,
from what followed, to have been to cause all such persons as were suspected of that crime to be apprehended and brought to trial. In consequence of this, the magistrates sent two of their sergeants, viz. • —

Thomas Shevell and Cuthbert Nicholson, into Scotland, to agree with a Scotchman, who pretended knowledge to find out witches, by pricking them with pins, to come to Newcastle, where he should try such who should be brought to him, and to have twenty shillings a piece, for all he should condemn as witches, and free passage thither and back again.

When the sergeants had brought the said witch-finder on horseback to town, the magistrates sent their bell-man through the town, ringing his bell and crying, all people that would bring in any complaint against any woman for a witch, they should be sent for, and tried by the person appointed.

Thirty women were brought into the town-hall, and stripped, and then openly had pins thrust into their bodies, and most of them were found guilty. The said reputed witch-finder acquainted Lieutenant-colonel Paul Hobson, deputy governor of Newcastle, that he knew women whether they were witches or no by their looks; and when the said person was searching of a personable and good-like woman, the said colonel replied, and said, surely this woman is none, and need not be tried, but the Scotchman said she was, and, therefore, he would try her; and presently, in the sight of all the people, laid her body naked to the waist, with her cloathes over her head, by which fright and shame all her blood contracted into one part of her body, and then he ran a pin into her thigh, and then suddenly let her cloathes fall, and then demanded whether she had nothing of his in her body, but did not bleed ? but she being amazed, replied little ; then he put his hands up her cloathes and pulled out the pin, and set her aside as a guilty person, and child of the devil, and fell to try others, whom he made guilty.

Lieutenant-colonel Hobson, perceiving the alteration of the aforesaid woman, by her blood settling in her right parts, caused that woman to be brought again, and her cloathes pulled up to her thigh, and required the Scot to run the pin into the same place, and then it gushed out of blood, and the said Scot cleared her, and said she was not a child of the devil.

The witch-finder set aside twenty-seven out of the thirty suspected persons, and in consequence fourteen witches and one wizzard belonging to Newcastle were executed on the town moor, as is stated in the following extract, from the register of the parochial chapelry of St. Andrew's, in Newcastle:—

" 1750, 21st August.—Thes partes her under named, wer executed in the town mor, for wiches.—

Mathew Boumer, Isabell Brown, Margrit Maddeson, Ann Watson, Ellenor Henderson, Ellenor Rogers, Elisabeth Dobson, Mrs. Elisabeth Anderson, Jane Hunter, Jane Koupling, Margrit Brown, Margrit Mofiit, Kattren Welsh, Aylles Hume, and Mary Pootes."

Then follow the names of the persons executed for stealing, who were a gang of moss troopers, at the close of which occurs, " Jane Martin, for a wich, the myller's wife of Chattim." See a print of this horrid execution in " Gardiner's England's Grievance Discovered."

So soon as the witch-finder had done in Newcastle and received his wages, he went into Northumberland, to try women there, where he got of some three pounds a piece ; but Henry Ogle, Esq. laid hold on him and required bond of him, to answer the sessions, but he got away for Scotland, where he was apprehended and cast into prison, indicted, arraigned, and condemned, for such like villainy exercised in Scotland, and upon the gallows he confessed he had been the death of above 220 women in England and Scotland, for the gain of twenty shillings a-piece.



Mauatthecoast
Report
3 May 2008 10:30

Good morning Susan

Reading your 'books' I'm always relieved to see none of my family names (in trouble!), though feeling sorrow for those who met miserable endings!

However I see this morning a name I'm researching from my maternal line...Ogle...1649 is far back in the mists of time,but still,I rarely ever see a name anywhere on GR that I recognise........so pleased Henry Ogle Esq. was a 'goodie' :O)

Mau xx

Researching:
In my own little world where everybody knows me... ..... best thing about happy memories is making them....

Susan719813
Report
3 May 2008 11:18

maybe we are related then Mau :-).....my lot knew the Ogle's and I may have one of them somewhere lurking in my tree

as for whether he was good or not probably depended on who they were fighting at the time/who's side they were on.....some of mine were goodies one minute and baddie's the next

Susan719813
Report
3 May 2008 11:37

There you are Mau,

my lot are the Fenwick Shaftoe & Delaval

I have one Jane OGLE brn abt 1702 at Hartburn, in my tree but she is not directly related and haven't done here line yet. She married a Henry Jowsey ( one of his sisters married a John Shaftoe......my direct Line )



An inquisition taken at Morpeth, in the said Countye of Northumberland, the first daye of June, in the yeare of our Lord God One thousand six hundred and fifty, Before William Fenwicke. Raphe Delaval, William Shaftoe, Henry Ogle, John Hall, Luke Killingworth, Esquires, and Henry Horsley, Gent., By vertueof a Commission under the Greate Seale of England to them and others directed, bearing date att Westminister the sixte daye of Aprill, in the aforesaid yeare of God One thousand six hundred and fiftie upon the OathesofWilliam Hesellrigg.Esq., Ephraim Forster, Willm Wetwang, John Salkeld, John Ilderton, Christopher Ogle, Koger Huntridge, John Uidley, Thomas Colling- wood, Cuthbert Collingwood, William Armorer, Ralphe Wattson, Edward Bell, George Alder, William Thompson, Raph Breadye, John Lindsey, Will". Widdowes, Hugh Arrowsmith, Richd Wallis, Thomas Salkeld, Fra. Forster, and John Hearon, Gent", good and lawful! men of the said Countye impanuelled and sworne to enquire ot the severall Articles in ye said Commission wthin the three Northerne Wards of the said Countie Whoe say upon their Oathes as followeth, ……….

.It then goes on to name places and other people

from Archaeologia Aeliana, Or, Miscellaneous Tracts Relating to Antiquity published 1844



Susan719813
Report
7 Jun 2008 15:45

Mornings at Bow Street

By John Wight, George Cruikshank

1824


STREET ETIQUETTE.


THIS was a proceeding by warrant upon a matter of assault and battery alleged to have been perpetrated upon the person of a very nice young attorney, Mr. William Henry Squibb, by John Bloomer, a youthful and golden-haired grower of cauliflowers and
capsicums, in a pleasant village on the banks of the Thames.

Mr. William Henry Squibb deposed that on the 22nd of March, between the hours of eight and nine o'clock in the evening, he, the said William Henry, was passing through Leicester-square, in the parish of St. Anne, Soho, and in the county of Middlesex, in perfect good-humour with all men. That as he (the said William Henry,) was so walking, in manner aforesaid, and having a new brown silk umbrella on his shoulder, firelockwise, he was aware of the defendant John Bloomer coming, in an opposite direction, in company with two feminine persons, commonly called " ladies of easy virtue," by the polite — "blowens" by the vulgar — and " courtezans" by the classically fastidious — fie, the said John, having one of the said courtezans on either arm, and thereby monopolizing at least two-thirds of the pavement. That he, the said William Henry, without having any or the slightest intention of offending the said John, regarded the aforesaidladies of easy virtue with a hind of smile ; whereupon the said John, being of irascible and pugnacious temperament, did then and there tell the said William Henry that he resembled an index post, with his umbrella over his shoulder, and that if he did not get out of his way, he would twist him up into a figure of 8!

That the said William Henry, though he had no objection to be denominated an index, simply, yet he could not bear to have the appellation post applied to him ; especially when coupled with the threat of distorting his person so shockingly as to produce the figure of 8 ; and considering the aforesaid appellation and threat as calculated and intended to excite a breach of the peace, he did forthwith lay hands on the coat collar of the said John and call loudly for the watch, in order that the said John might be conveyed to durance as a daringly dangerously disorderly sort of personage ; but that the said John, without waiting the arrival of the watchmen, did instantaneously let fly a right-handed, point-blank belly- go-fister into the bread-basket* of the said William Henry — thereby depriving him of his wind, and convincing him that he had formed a right opinion of the dangerous qualities of the said John.

This was the substance of the evidence; and it farther appeared, by the conversations which ensued, that Mr. William Henry Squibb, not only lost his wind, but his umbrella also, by the violence of the stomachic concussion above-mentioned ; but that nevertheless a parley ensued, which ended in Mr. John Bloomer going voluntarily to the watch-house ; there, the night-constable refusing to interfere, cards of address were interchanged ; that, on the following morning, and for several days thereafter, sundry Chalk Farmish messages passed and repassed between the parties ; that their gunpowder propensities, however, gradually and mutually evaporated ; and, in conclusion, Mr. William Henry Squibb " determined to apply to the laws of his country for redress."

Mr. John Bloomer began his defence by informing the magistrate, that it was an understood thing — a sort of street etiquette observed by all well-bred people, that when one gentleman happened to be in company with ladies of a certain description, no other gentleman should at all interfere in the business ; either by " casting tender regards" upon the said ladies, or otherwise. This general understanding the complain-ant had grossly violated, by looking very significantly towards the whole party ; and he, therefore, very properly, as he thought, applied the term " index-post" to him and his shouldered umbrella ; but complainant took the term so to heart that he seized him by the collar, and then he certainly did strike him something in the manner he had described ; and he would do so again under similar circumstances, let the consequences be what they might. He would not be insulted, he said, by any man, or attorney either.

Mr. William Henry Squibb now drew forth a large bundle of letters (supposed to be the warlike epistles above mentioned) and was preparing himself to go more fully into his case, when the magistrate desired him to reserve his documents for the sessions, for he really had no more time to waste upon the matter; and having so said, he ordered the defendant to find bail.

In less than ten minutes, however, the parties again presented themselves before the bench, and said they had agreed to shake hands and say no more about it; upon which his worship observed, that he wished with all his heart they had thought of that mode of settling the matter an hour sooner.

*Bread-basket, dumpling depot, victualling office, Sfc. are terms
given by " The Fancy" to the digestive organ.





Susan719813
Report
7 Jun 2008 15:50

1824

TIPSY JULIA.

Miss JULIA JOHNSON was charged by a watchman with infesting his bate in a state of bastely drunkenness. " It was King-street, your honour, that same I'm now spaking about," thundered Phelim O'Donaghue, " and she wouldn't come out of it any how, becase the beer had got the best of her, an' she couldn't, your honour ; au' so I gathered her up, with her silks an satins, an' put 'em altogether in the watch-house, your honour."

"Did she abuse you?" asked his worship. "Fait, an she hadn't sense enough for that, your honour!" replied the strong-lunged Phelim. Miss Julia's " silks and satins" gave manifest proof that she had not been able to keep her feet ; and, as she had nothing but tears to offer in her defence, she was adjudged to be drunken and disorderly, and ordered to find sureties for her better behaviour in future.


Susan719813
Report
7 Jun 2008 17:18

A LAMPLIGHTER'S FUNERAL.

1824

An elderly matron, one Mrs. Bridget Foggarty — the lady of an operative architect (vulgo a bricklayer) was charged with having wantonly assaulted a patrol, whilst in the execution of his duty.

It seems that a deceased lamplighter was interred, the evening before, in St. Pancras' burying-ground, with much funeral pomp — there being more than two hundred of his brother illuminati present, each bearing a flaming torch in celebration of his obsequies. This, it was said, is the universal mode of lighting a lamplighter to "that bourne from whence no traveller returns," and, of course, the spectacle attracted crowds of people. Wherever crowds of people are collected, there the patrole very properly repair, to prevent disorder: and the officer in question was there for that meritorious purpose, when Mrs. Bridget Foggarty abruptly gave him a slap on the cheek with her own right hand — that hand being all begrimed with tar, in consequence of her having held one of the half- melted funeral torches, while the bearer of it took a little of Deady's consolatory* on his way back from the mournful ceremonies.

This was the assault complained of; but the officer said he did not wish to be hard with Mrs. Foggarty ; neither would he have taken her into custody, had not the surrounding multitude echoed the blow with such a shout of exultation, as gave the lady a very evident intention of repeating it.

Mrs. Bridget Foggarty, when asked by the magistrate what she had to say for herself, wept audibly, and assured his worship that she took the gentleman for a friend of her husband's, or she never should have taken such a liberty as that 'ere. She declared that it was not tar upon her hand, but soot — plain, ordinary soot," off' of a chimney-sweeper;" and, if his worship pleased, she would tell him all about it.

His worship did not object, and she proceeded to state that she had been to see her husband, then lying ill in the hospital ; that, on her return, she went to see the lamplighter's burying, and that the folks were all very merry, " and quite larkish in a manner ;" that, being curious to see what sort of a coffin it was, she skroudged herself through the mob till she reached the brink of the grave, and she had no sooner done so, than the mob pushed a chimney-sweeper into it, and pushed her atop of him ; and that was the way her hands were blacked.

The magistrate told her he thought her visit to her sick husband should have disposed her more seriously, than to be mingling in such a disgraceful scene ; and desired her to go home, and conduct herself more decently in future. Mrs. Foggarty was very thankful for the lenity shown to her, and departed courtesying and drying her eyes.

* Gin. — Deady is, or was, a celebrated distiller of that lively liquid.


Susan719813
Report
12 Jun 2008 04:28

June 22 1830

The Annual Register

PATERNAL CRUELTY. —

An inquisition was held at Sykehouse, upon the body of Benjamin Bailey, a youth about fifteen years of age, who had gone with two other lads to bathe in the river Went, and. getting out of his depth, was drowned. Information being immediately sent to the boy's father, he replied, that he should not go to look for him — he might remain in the river.

Two uncles of the deceased, however, set on" immediately to look for the lad, and after an hour had expired, they found the body, which was removed in a cart to Sykehouse.

On arriving at the door of the father, the monster exclaimed, "I shall not take him in — it will be some expense to me to bury him, and I am only sorry he had not gone twenty miles down the river, and been no more heard of."

Disgusted with their relative, the uncles took the body of the deceased to one of their own homes, and caused it to he decently interred.