Find Ancestors
Welcome to the Genes Reunited community boards!
The Genes Reunited community is made up of millions of people with similar interests. Discover your family history and make life long friends along the way.
You will find a close knit but welcoming group of keen genealogists all prepared to offer advice and help to new members.
And it's not all serious business. The boards are often a place to relax and be entertained by all kinds of subjects.
The Genes community will go out of their way to help you, so don't be shy about asking for help.
Quick Search
Single word search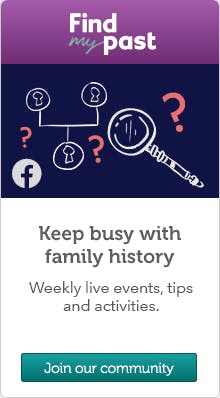 Icons
New posts
No new posts
Thread closed
Stickied, new posts
Stickied, no new posts
Lookup offer for Australia
Profile
Posted by
Options
Post Date

Cherilyn
Report
6 Jun 2011 15:32

Hi Chris

I wonder if that date is the US style, with month before day?

I ask because there is an article about a Percy Mann who arrived on 12 September 1910 (ie 12/9/10) in Perth, from London, seeking work. Also mentioned is a John Vicat. The date seems a big coincidence...

They did not think much of us here in the West!

The Advertiser (Adelaide), Saturday 1 October 1910, p.14
IN THE WEST.
TWO WITH A GRIEVANCE.
FIVE SHILLINGS FOR A WEEK'S WORK.
Perth. September 30.
John Vicat and Percy Mann, immigrants who arrived from London, on September 12, have sworn a declaration before Mr. Diver, secretary of the Trades Hall Council, who is a J.P. They assert that on the recommendation of a Perth clergyman they went to Kellerber [Kellerberrin?] and were engaged by a settler who promised to provide them with food and pay them what they were worth. At the end of the week, during which they worked 12 hours a day at scrub-cutting and root-picking, they were each paid 5/- and two other immigrants received similar amounts for a week's work. An agricultural laborer from England was being paid by the same employer 15/ and keep. Vicat and Mann say if their experiences are a fair sample of the treatment immigrants receive in this State they were misled by lecturers and Government advertisement in England.

The same article appeared in the Argus (Melbourne), The Mercury (Hobart) and Barrier Miner (Broken Hill).

In the West Australian a similar article appeared on Oct 1, where they stated they had arrived on the German mail ship Scharnhorst and had paid their own fares, induced by the promise of work. (Note, this is not the same ship you mention, the Athenic, which arrived in Hobart from London via the cape 4th September 1910.)

In response to their complaint it was stated that Mann had registered with the Labour Bureau as a clerk, and Vicat as a handyman, but did not accept the work on the books as farmhands.

Cherilyn
Report
6 Jun 2011 15:43

Hm I suspect this Percy, who spoke of work for 'young men' in Western Australia, is the one who died in 1933 aged 41. Husband of Beatrice, son of Richard Harry.

So not 'your' Percy who travelled in 1910 it seems.

As for Trove, there are a few 'tricks'. Sometimes, you get lucky with a full name or a surname and location. But often less is more - if you put in a full name and there are errors in the text, you will miss it. It REALLY helps if you can narrow the search to a particular decade or better still a specific year. Also don't narrow too early to a particular location/paper, as often papers shared stories, so where you miss one you may pick up 'hits' from another. :-D

eileen
Report
6 Jun 2011 22:37

Hi Charlene

Thanks very much for your reply. Appreciate your help.

Eileen:)

eileen
Report
6 Jun 2011 22:37

Hi Charlene

Thanks very much for your reply. Appreciate your help.

Eileen:)

Cherilyn
Report
7 Jun 2011 09:31

nudge for chris

bazza
Report
7 Jun 2011 11:06

Hi Cherilyn,

Thanks again for your help in searching for Percy.

Could be him tho we thought he was heading to Hobart...will share info with a rellie & then see what he can find from his end in England.

Yes, that's what I have done with Trove..even edited a few of the stories last night so I can print them out for my d.i.l.

Thanks again.

cheers,
Chris




Cherilyn
Report
8 Jun 2011 10:11

nudge

MeJoy75
Report
10 Jun 2011 23:28

Hi Cherilyn,

I am looking for a death or burial in Western Australia of a Thomas Burns b1871 in Victoria, parents names Thomas mother Mary Southway, the only information I have, is that on his fathers will dated 1917 he was stated as living in Nangarin (I think that is how it is spelt). I have been unable to find a death in Victoria,

Thanks for any help, Joy

Cherilyn
Report
11 Jun 2011 07:37

Hi Joy

That would be Nungarin, a little wheatbelt town about 280km north east of Perth. He is not listed in the cemetery there, nor in nearby Kununoppin or Trayning cemeteries.

Ah think I found him in nearby Merredin Pioneer Cemetery:

BURNS , Thomas. 17 Oct 1932 aged 62 years. Husband of Henrietta and family Basil, Cyril, Anne and Louie.

His death was registered in Northam district, reg 183.

Possible death for Henrietta in 1941 in Swan district.

Ah yes that is definitely him - his death notice has the Nungarin clincher -

The West Australian, Thursday 27 October 1932, p.1
BURNS. — At Merredin, suddenly, Thomas Burns, late Wickepin, Nungarin and Greenmount, beloved husband of Henrietta Burns (Greenmount, Darlington), fond father of Cyril Thomas, Basil Thomas, Annie (Mrs. C. Russell, Malyalling), Louie (Mrs. E. Crook, Nukarni); aged 62 years. Interred at Merredin on October 18.

Cherilyn
Report
11 Jun 2011 07:53

The West Australian, Tuesday 25 October 1932
COUNTRY NEWS.
MERREDIN...
Mr. Thomas Burns, a well-known farmer in this and the East Narrogin districts, died suddenly at the Merredin Hospital on October 17. He was 62 years of age and left a widow and a grown-up family of four.

Seems his wife Henrietta was quite the go-getter and very active in social and public policy. She wrote several candid letters to the paper and is featured in some articles in regard to her work with the Primary Producer's Association.

The West Australian, Monday 18 August 1941, p.1
BURNS.--On August 17, 1941, at Midland Junction, Henrietta Burns, late of Greenmount, beloved wife of the late Thomas Burns, formerly of Nungarln and Greenmount, dearly loved mother of Annie (Mrs. C. O. Russell, of Wickepin). Louie (Mrs. E. G. A. Crook. of Nukarni) and Basil (Greenmount); mother-in-law of Clarence, Ern and Nell; aged 69 years.

The West Australian, Tuesday 19 August 1941, p.3
LATE MRS. H. BURNS.
Work for Country Women.
The death occurred last Sunday of Mrs. Henrietta Burns, of Greenmount, who was for many years actively associated with the work of the Primary Producers' Association in this State. She was also interested in other public activities. The late Mrs. Burns was a member of the P.P.A. from its inception, and as far back as 1915 she attended the second conference of the association as a delegate from the Wickepin branch. Since then she attended every conference except the last one, which she was prevented from attending through illness. She was foundation president of the women's section of the P.P.A. when the first branch was formed at Nungarin, and was a member of the executive for many years, being elected State president in 1938.
Mrs. Burns also took an active interest in child immigration and work at the Children's Court. Several years ago she went to England and lectured on Australia in different large industrial cities. She was appointed matron in charge of two groups of girls who were being brought to Australia under an immigration scheme, and as she was a trained nurse she was well suited to the task.
During the past four years Mrs. Burns was a regular attendant at the Children's Court, taking a particular interest in caring for country girls who came before the Court. She also took an interest in the Country Women's Association in the early stages of its organisation. Mrs. Burns leaves two daughters and a son, all of whom are married.


MeJoy75
Report
11 Jun 2011 08:05

Thanks Cherilyn, that's fantastic. He has eluded me for a few years, thought he had gone to N.Z with his brother!!

Cherilyn
Report
11 Jun 2011 08:17

Tragically, son Cyril died young -

The West Australian, Tuesday 16 November 1937, p.1
BURNS.-On November 14, at Corrigin, result of an accident, Cyril, eldest son of Mrs. Henrietta Burns and the late Thomas Burns, of Camfleld-road, Greenmount.

The West Australian, Wednesday 17 November 1937, p.9
MOTOR CYCLIST KILLED.
BABAKIN, Nov. 16.-Cyril Burns (about 24) was fatally injured at Babakin late on Sunday evening when riding a motor cycle. Mr. Burns, after leaving a farm with a companion on another motor cycle, crashed into a tree and died within one hour. Mr. Burns was employed at Bilbarin.


I wonder if the girls were fostered/adopted? From marriages...

Burns Basil T Perth 546 M 1940 Strickland Nellie M
Crooks Ernest G A Northam 68 M 1924 Blackburn Louie
Russell Clarence G Williams 44 M 1920 Blackburn Anne

Louie died in Merredin Hospital June 28, 1949 aged 49.

MeJoy75
Report
11 Jun 2011 08:29

When I saw the names of the children, I was surprised as a majority of Thomas' siblings seemed to have the same names that had been used for a number of generations back - Thomas, Joseph Michael etc. It is unusual to see a nurse in the family, she sure seemed to be a 'go getter' as you called her.

Joy

Cherilyn
Report
11 Jun 2011 08:29

Cyril & Basil were born in WA but can't find the girls, nor the marriage of Thos & Hart. Let me know if you want me to check for a Vic marriage. :-)

MeJoy75
Report
11 Jun 2011 09:41

I have checked the Victorian details, but unable to find girls births or a marriage with Thos. I am wondering if the 2 girls were born to H'etta in a previous marriage or were illegimate.

Interestingly, on Thomas' death notice the 2 boys were listed before the girls, on H'etta the girls were named before the boys!! Usually, children would be listed from eldest to youngest.

There was at least 15 years between Louie and Cyril.

Just thinking

Cherilyn
Report
12 Jun 2011 07:55

I wonder if this is Louie's birth in the UK? It does seem Henrietta was heavily involved in promoting the child migration scheme from UK to Australia :(

"Several years ago she went to England and lectured on Australia in different large industrial cities. She was appointed matron in charge of two groups of girls who were being brought to Australia under an immigration scheme"

I wonder if the Blackburn sisters were 2 of the girls she brought back with her?

Births Jun 1899 (>99%)
--------------------------------------------------------------------------------
Blackburn Louie Dewsbury 9b 662

It would be interesting to try to locate her and Anne/Annie in 1901/1911 censuses.

MeJoy75
Report
12 Jun 2011 08:55

Sorry, been out today

What do you think of this, ages are out?

Name: Louise Blackburn
Departure: 27/4/1912
Port: Liverpool
Passenger Destination Port: Fremantle, Australia
Passenger Destination: Fremantle, Australia
Date of Birth: 1904 (calculated on age)
Age: 8
Occupation: Child

same surname on the same voyage were

Annie 1901
Henrietta 34

Cherilyn
Report
12 Jun 2011 08:57

Ooh yes, looks promising, well done...so was Henrietta a Blackburn too?

MeJoy75
Report
12 Jun 2011 09:02

I think so, will put a query out for 1911 Census as well, see what happens!!



Cherilyn
Report
12 Jun 2011 09:09

I can't see them in 1901 at all...