General Chat
Welcome to the Genes Reunited community boards!
The Genes Reunited community is made up of millions of people with similar interests. Discover your family history and make life long friends along the way.
You will find a close knit but welcoming group of keen genealogists all prepared to offer advice and help to new members.
And it's not all serious business. The boards are often a place to relax and be entertained by all kinds of subjects.
The Genes community will go out of their way to help you, so don't be shy about asking for help.
Quick Search
Single word search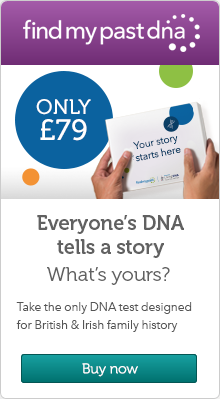 Icons
New posts
No new posts
Thread closed
Stickied, new posts
Stickied, no new posts
Jeremy Kyle
Profile
Posted by
Options
Post Date

Sharron
Report
13 May 2019 15:07

What is all thid caper with the Jeremy Kyle show then?

Apparently somebody died a week after appearing on the show and now it has been pulled and maybe cancelled.

Rambling
Report
13 May 2019 15:39

It would only be a guess, but given that the show features people with problems of all sorts, I would think it was either a heart attack brought on by the stress of being cross-examined, or a suicide or overdose?

From comments online it does sound as if there wasn't enough care taken as to who was 'fit' enough to appear. Same with some of the other things like Big Brother, some participants should never have been considered as suitable.

Researching:
Temerity!

Sharron
Report
13 May 2019 16:01

It will be a shame if it is pulled because it does a great deal of good that really cannot be accessed elsewhere.

JoyBoroAngel
Report
13 May 2019 20:26

I usually watch the show
How else would I keep up with my Past school friends ;-) ;-) ;-)

Somebody got Murdered on the Jerry Springer show and its still on TV :-( :-(

Researching:
The birth of Middlesbrough

Lyndi
Report
13 May 2019 21:13

I read somewhere that someone took their own life after a lie detector test :-(

I won't miss the show as I don't watch it. I used to be 'forced' to watch it when I worked in a care home - the residents loved it so as I went from room to room there it was lol. I was told to 'ssshhh' and 'move out of the way' so many times :-D :-D

It's not my cup of tea but love your excuse for watching JoyBoroAngel lol.

JoyBoroAngel
Report
13 May 2019 22:23

Thank you Lindi

One person dies and theres an out cry over a TV show
Nobody forced him on the show

How many thousands die due to Benefit cuts
and nothing is done
So Glad I am now a Pensioner so not affected
But have sympathy for those who are :-( :-(

Researching:
The birth of Middlesbrough

RolloTheRed
Report
13 May 2019 22:38

The legal eagles have ordered that the show is no more Inc catch up tv.
All deleted.

The word in the advertising world is that it won't be back. It makes so much money I think it will, toned down.



Researching:
Persian Wars

Rambling
Report
13 May 2019 22:44

That's the thing though isn't it? the people who would have to be forced to go on the show just wouldn't do it in the first place.

You have to be in a bad place emotionally or mentally even to consider subjecting yourself to it ( excluding those who go on specifically for the DNA tests looking for birth family).

I'm not saying it isn't interesting to watch sometimes, but you either feel so sorry for some of the youngsters who have screwed up already, or grateful because even though you've screwed up badly at times it never got THAT bad.

Edit to add, of course there are the 'swagger lads' who go on there for their chance of 5 minutes of infamy but they aren't the ones who would ever end it all, their ego's are impervious to public or private disdain and since they consider themselves as 'God's gift' to the women they cheat on they'd as soon throw their granny under the bus as their own sweet selves ;-)

Researching:
Temerity!

JoyBoroAngel
Report
14 May 2019 01:06

somebody did the same in Love Island
Maybe they should end that show too :-( :-(

Researching:
The birth of Middlesbrough

Sharron
Report
14 May 2019 12:13

I was never really comfortable about some of the DNA tests. They sometimes said 'ownership' to me.

One man had formed a relationship with a little girl he thought was his daughter but was planning to break contact with her once he found that she was not.

Surely it does not really matter who made the child, it is who loves and cares for it that matters, especially to the child.

Shirley~I,m getting the hang of it
Report
14 May 2019 14:59

Well our daughter has had long term problems with the mum of her stepson that they have custody of

Our daughter wasn't involved in the breakup of the relationship between her hubby and the mum, she didn't meet him till years later

But the mum is very bitter that he has moved on and married someone else

The mum also abmits she keyed daughters car!!

The social services had tried so many times with the mum but when she can't get her own way she makes a complaint and changes social worker and solicitor and it starts all over again with her hard luck me me story that is believed till they wise up to her

Sooo the mum applied to the Jeremy Kyle show with her take on her story
Daughter was contacted by them for a response and she told them to do one !!!!!

The mum just has her chip and won't accept she isn't able to give their son what he needs. It's just a me me me I am so hard done by :-|

Researching:
Surname Fahse. Germany. Essex .South East London My avatar is one of our wedding photos of 1957

Sharron
Report
14 May 2019 15:34

Sounds very much like a cluster B personality disorder.

Barbra
Report
15 May 2019 11:12

Just been on the news the show.has been cancelled .no return for awfull programme. Barbara


Researching:
Cain Tipperary ..Ross Aberdeen ..Davidson Moray .

Sharron
Report
15 May 2019 11:56

The only arbitration many of these people could access.

The government should watch back episodes, I am sure they will never have lowered themselves to before, it showed what was important to those with little voice.

Dermot
Report
15 May 2019 12:36

Not a good week for 2 high-rolling personalities.

Researching:
Timidity.

JoyBoroAngel
Report
15 May 2019 19:24

Aww Well
At least the type of people that go on the show

Now have time to go the Dentist and sort their teeth out and get jobs :-D :-D

Researching:
The birth of Middlesbrough

Dermot
Report
15 May 2019 20:25

JoyBoroAngel - Dentists would need some magic powers to treat the many participants' awful denture problems.

Dracula!

Researching:
Timidity.

Sharron
Report
15 May 2019 21:24

Those people probably can't afford dentistry.

JoyBoroAngel
Report
15 May 2019 23:04

For those who feel they will be missing out it not been on TV

Wetherspoons opens at 8am :-D :-D :-D

Researching:
The birth of Middlesbrough

Sharron
Report
15 May 2019 23:06

You have to get dressed to go there.