Suggestions
Welcome to the Genes Reunited community boards!
The Genes Reunited community is made up of millions of people with similar interests. Discover your family history and make life long friends along the way.
You will find a close knit but welcoming group of keen genealogists all prepared to offer advice and help to new members.
And it's not all serious business. The boards are often a place to relax and be entertained by all kinds of subjects.
The Genes community will go out of their way to help you, so don't be shy about asking for help.
Quick Search
Single word search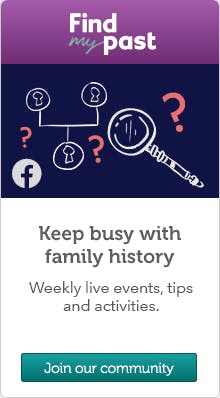 Icons
New posts
No new posts
Thread closed
Stickied, new posts
Stickied, no new posts
REQUEST REVIEW
Profile
Posted by
Options
Post Date

DIZZI
Report
15 Mar 2012 05:48

DEAR GR
PLEASE COULD THERE BE A SUSPENSION OF
THE REQUEST REVIEW FOR A SHORT TIME.
IT'S GETTING REALLY STUPID AND CHILDISH

Researching:
FINCH+LOCK+WEAVER+HALES+BROOKINGS+MANSFIELD+HOOK+TITCHENER and STEVEN & ISRAEL WEAVER c1735

Kense
Report
15 Mar 2012 07:27

Unfortunately from what I've seen on General Chat, it is very necessary. There have been some very nasty posts and threads there.

That's not to say that GR should ignore frivolous use of the facility.

Porkie_Pie
Report
15 Mar 2012 12:15

I have no idea how this works but it seems to me that anyone can just click on the Report button for any reason and by clicking on the button the post/content is automatically removed until it is reviewed by GR,

If this is the case then to me that is always going to be open to abuse.

Before any content is removed even for a short time then i feel who ever is objecting to the content should have to justify their concerns in some way,

If as i am led to believe the poster who was RR'd usually gets a automated reply from GR quoting the T&C with a warning even after the post has been reviewed and reinstated then that is wrong.

If some one repeatedly reports an individual then GR need to question WHY

If someone repeatedly reports a group of members that also should be looked at.

I have only ever felt the need to report one post in my 8 years on this site and that was because of personal info relating to children and only after the thread author refused to remove the data,

At the end of the day if you don't like what you read then you can always move on to another thread much the same as you switch channels with your television when you don't like the program thats on

regardless of personal opinions every one is entitled the their own and opinions will clash and when they do it's time to move on rather than reach for the Report button

Roy



Rambling
Report
15 Mar 2012 12:31

It's essential to have the report facility perhaps, to protect the privacy of third parties etc, eg when someone has listed full date of birth and address in a search.

BUT the main problem is the complete lack of consistency in dealing with the reports, one remains which DOES contravene T & Cs and others are deleted 'on a whim' it seems. There seems to be a spate of reporting threads randomly or because of personal antipathy to the poster and this is making the site incredibly unpleasant to be on!

One of the main problems with the automated 'warning' from GR is that it does not state specifically which T & C or guideline has been broken, are you supposed to guess so that you don't do the same again?

:-S

Researching:
Whetman, Budd, Fishlock, Kemp, Keating. Surrey, London and Ireland.

ChrisofWessex
Report
15 Mar 2012 14:03

It would appear that the privileges of being a member of this site are being eroded by those persons who have access to it but do not have to pay.

I feel very strongly that only members who pay a subscription are given access and am horrified to be told that FREE members may RR.

I do not feel that this site is properly monitored as lately (in past couple of weeks) quite a number of threads have been withdrawn which had no nastiness etc in it (my own being one in which I had the temerity to quote part of Section 8 of T & C).

Have the feeling as do some other members that GR do not read thoroughly the context of a thread/posting but automatically as soon as the RR button is hit - an abuse letter is mailed and this causes anger and upset especially when in the eyes of poster and replies this was not justified.

If in the eyes of GR a non-member is causing mischief what use is sending them a warning/abuse letter?

Please turn your attentions to your loyal and paying members and discontinue the practise of Free/Non-paying members or at the very least withdraw the Report facility.



Caroline
Report
15 Mar 2012 14:23

Do we know if anyone does actually read the post if it's been reported, or is the computer programmed to send out a warning notice when a RR has been done ???
Do they only actually read it after the reported complained that they shouldn't have been reported in the first place ?
Perhaps not just asking.....

ChrisofWessex
Report
15 Mar 2012 14:32

In my experience no Caroline - I wrote and asked - still waiting.

Caroline
Report
15 Mar 2012 14:46

It does seem too open to abuse right now they need to change it somehow.

Muffyxx
Report
15 Mar 2012 14:58


RR is a relatively new concept.

I believe that only paying members should be able to remove a post immediately via reporting.

For those who are unwilling to pay the old system of reporting should be sufficient...as it was for us payers before the RR arrived.

That MAY stop some of the malicious reports when as it would disrupt the boards less x

Researching:
All comments made by me are all mine unless otherwise stated. Any resemblance to real persons, living or dead, or real life events unless otherwise stated is purely coincidental.

InspectorGreenPen
Report
15 Mar 2012 15:21

There does need to be a mechanism for reporting but as RR has described it is the lack of consistency and of transparency that is the real issue and fact the poster is found 'guilty' in their absence, with no right to respond.

GR seem reluctant to tell the poster just why the post was removed, although Estelle did say in one of her postings back in early January that if asked, they will give you details of the removed posting..

I did follow up one of my rr's posts only to be told that there had been a mistake and there was nothing wrong with it....! They did in fact apologise profusely as well, so well done for that.

Whilst it is clear that posts which are blatantly abusive or in serious breach of the t's and c's should be removed, I suspect many are reported just because someone doesn't like or agree with the comments.

They person reporting only has to say that the comment was 'mean spirited' or that they were 'upset' by the comment or even that they believed the comment was capable of causing upset, and immediately the poster has technically breached the guidelines for message board use and is therefore 'guilty'.

Although I can see where Chris is coming from, I can't agree that Free Members should be excluded. After all they are just as much loyal members of the site as those who pay a subscription, and weren't we all free members at one time or another.

What I think does need to happen, which doesn't at present, is for the poster to be informed of the wording that is considered to have cause offence, the actual T and C or Guideline it is alleged to have breached and the reason why it has breached.

ChrisofWessex
Report
15 Mar 2012 16:01

I was never a free member Inspector. I asked only recently for an explanation as already stated and have been ignored.

At the moment you post, someone disagrees, your posting is RR and removed and you are served with an abuse/warning mail, no explanation.

Ask why - no answer. Talk about George Orwell - I laughed at him then - not now.

InspectorGreenPen
Report
15 Mar 2012 17:06

I agree, hence my suggestion for an explanation as to why a posting is removed.

I will see I can find Estelle's posting where she confirmed that members would be given details of the post which had been removed.

Many of us on here were a Free Member for some time, before deciding to subscribe.

SylviaInCanada
Report
15 Mar 2012 20:42

RR'ing has been a part of this site since at least 2005, which is when I first ventured onto General, got into the middle of a "fight" between 2 members (without knowing it), and got RR'd by someone for supporting one of the two in disagreement.

The last time I was RR'd, less than a month ago ............... GR did NOT notify me, but the RR'er did, very proud of himself.

It turned out that his thread had been RR'd, he thought I was to blame (I was not!), and so reported a posting of mine in revenge ........ using the "Other" category to provide a reason.

GR did later apologise to me for not notifying me.


I've also had the same experience as IGP, with posts and threads being removed, and GR later admitting that it was a mistake.

Incidentally ......... I must have had about a dozen posts RR'd in the last 3 months, and I have not received a notification from GR about any of them. And I maintain that there was no reason for ANY of the posts to be RR'd, EXCEPT that I was disagreeing with what someone else had posted.


In full disclosure ............ I have reported some posts over the 8 years I have been on site, but only for personal abuse or discrimination. Never for opposing views in a discussion.




I have occasionally referred to the Phantom RR'er ............

........... there is often a spate of posts being RR'd, with no apparent reason, between about midnight and 2 or 3 am UK time, about once every 3 or 4 weeks. Full moon? Boredom? Substance fuelled? Who knows!!


BUT GR does maintain that they can recognise who is RRing ...... in fact they send a pm to the RR'er to say the outcome (successful or "not a breach"). AND they have also said that they keep a record, so that a member who continually RR's maliciously will be recognized and warned.


Mind you ....... that just means that someone takes out a new free membership


Meanwhile, the one who has been RR'd gets a warning, and possibly a ban from the site.

Not sure how long bans are now ....... I know of one who was permanently banned, and someone who got a 12 month ban. Both for nothing more than entering into discussions, albeit discussions that became acrimonious.




It is a problem that needs solving ........... we do need the ability to report posts that are in contravention, abusive or discriminatory. But this rampant abuse of the RR system also needs to be stopped.




sylvia

Researching:
My Dad, a studio photograph taken in 1927/1928, and given to my mother before they got engaged in 1928 ............................................................ To help us and to get better results, please post as much detail as you can, especially name, date(s) and place. Also say what you already know.

Suzanne
Report
15 Mar 2012 21:10

I AGREE with most posts on here,i for one have been reported 11 times since dec(never before and ive been on here since 2004) i do believe it was someone who took a dislike to me ,because the threads that they were RRing were harmless,had the normal standard letters from GR with no explanation,wrote to them 14 times and got the standard "we dont comment on threads"mail back.
it got so bad at one point that several members posted complaints on my behalf about the way i was being treated, ive had no apology or even an explanation from Genes,but the RRing has stopped,which is a good thing.
threads getting RRD for no reason gets peoples backs up and causes upset.no need to do it other than to cause trouble.

sue.

Researching:
price,lambert,goodlass,mcdonald

Rambling
Report
15 Mar 2012 21:19

One of my threads was removed yesterday, this morning I carried on a long circular discussion with support to try and get the reason...ie which t & cs had been broken ( none in my opinion lol) but they 'cannot discuss individual cases'...even though it was my own posting!

I likened it to a traffic warden clamping your car, without telling you why. I really would prefer to know why, even if I don't agree with the decision!

Researching:
Whetman, Budd, Fishlock, Kemp, Keating. Surrey, London and Ireland.

JoyBoroAngel
Report
18 Mar 2012 00:03

somebody got a thread rr ed that was showing respect
to a poor 23 year old footballer who collapsed
its getting silly GR needs to do something to stop it
or at least be seen to be doing something :-S :-S :-S

Researching:
The birth of Middlesbrough

TeresaW
Report
18 Mar 2012 00:11

It was my thread that got RR'd. I merely announced that a 23 year old footballer had collapsed during a match, the match had been abandoned, and it didn't look too good.. There was no reason whatsoever to RR that, other than vindictiveness and spite. Totally uncalled for.

I have no doubt that it would be someone using a free account to do this, and that is what I would like to see stopped. Not to remove it altogether, just to give it to paying members, as it is only paying members who can use the boards in any other way. Free members should still be able to email to report posts of course, if there are personal details published etc. but through the email route, and wait.

I cannot see someone doing this on a paid account, risking a ban and a waste of a tenner.

Researching:
Lovell, Morse, Baker, Duval, Mortlock, Gibbs and Bristow.

JoyBoroAngel
Report
18 Mar 2012 00:19

well who ever it is should be ashamed of themselves

Researching:
The birth of Middlesbrough

LadyScozz
Report
18 Mar 2012 05:56

My friend who is a non paying "member" (not worth joining, she only has 9 names on her tree) tried to add to a GR board and could not.

So, if non paying members cannot post, why can non paying members RR ?

Ridiculous!

Anyone who continually RR's for no good reason should be banned. Yes, they can rejoin using another name, but probably only to RR again...... how much money does the phantom want to waste on such stupidity?

Once reviewed and judged to be acceptable, posts MUST be put back.

The phantom will probably RR this.



Kense
Report
18 Mar 2012 07:36

Scozzie, if your friend sees something nasty about her or her family on the boards, she needs to be able to get it removed immediately.

GR needs to be seen to be doing something about frivolous RRing though.