Suggestions
Welcome to the Genes Reunited community boards!
The Genes Reunited community is made up of millions of people with similar interests. Discover your family history and make life long friends along the way.
You will find a close knit but welcoming group of keen genealogists all prepared to offer advice and help to new members.
And it's not all serious business. The boards are often a place to relax and be entertained by all kinds of subjects.
The Genes community will go out of their way to help you, so don't be shy about asking for help.
Quick Search
Single word search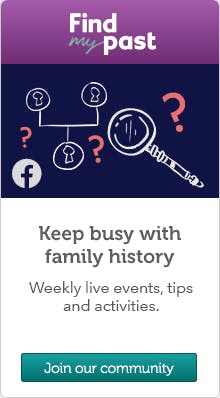 Icons
New posts
No new posts
Thread closed
Stickied, new posts
Stickied, no new posts
New Tree v Old Tree
Profile
Posted by
Options
Post Date

William
Report
26 Jul 2012 21:56

Before anyone starts I know technology moves on - my computer is updated automatically and works perfectly well. I am a bit older which is why I went for GR - nice and simple and easy to use. Somebody please explain how the new site is progress and more efficient. Every single thing you do now is more convoluted and protracted and takes 2-3 times longer to do. It is not faster and data was well presented visually before. Now you have to go hunting in a box and scroll about when before it was all just there. If you add more arms and legs and processes it is obvious there are more things that can go wrong. Once you do get something done something else disappears and so you end up deleting what you did in the first place. No matter how hard I try I cannot see what we have got now is progress or more efficient when it takes a lot longer to do, and then of course it doesnt work. I suspect GR sees the grass on the other side is greener and wants to add gimmicks and features and lost sight of the simple fact that LESS is often MORE especially when it worked and new doesnt. GR has already done it and should now give customers/members a CHOICE so that they keep members. It costs a lot more to replace an existing customer with a new one especially when you go on chat rooms and see all the customer dissatisfaction. So now guys please explain how this is progress? Bill

James
Report
27 Jul 2012 17:41


I totally agree William, If it isn't broke then don't fix it. I'm perfectly ok with new technology I work in a Data Centre but the simplicity of the old tree system and entering the data was one of the attractions of GR. They have tried to make things better but in my opinion they have made things a lot worse.

I can see many of the less advanced computer users now abandoning the site and even those who are more advanced like myself. As most of do we subscribe to a variety of sites, until now I've always left my tree on GR. I'm now more than ever tempted to move it to ancestry.co.uk, I use FTM and it automatically updates any changes.

I have emailed GR numerous times to voice my opinion about retaining the old style tree and now I find I can no longer access it. Clearly they do not care for there customers of which soon I may no longer be one. Jim

William
Report
28 Jul 2012 02:45


I totally agree with William&James this new tree is Shit.
Give me my old tree back.

William



Roger
Report
28 Jul 2012 10:53

Also on the old tree you could just scroll down other trees and get the FULL list not anymore I can only she the firt 20.

They have the cheek to say make your type smaller to see more, well I am going blind and that is why i have the type bigger, SO come on Genes play fair with those who pay for using the site aand bring back to old way of using it.

Jonesey
Report
28 Jul 2012 12:50

It may only be temporary but for now you can get back to the old tree:

http://www.genesreunited.co.uk/tree/default.aspx

Researching:
Don't put off until tomorrow doing what you can do today. If you like doing it today you can do it again tomorrow. Be kind to your children for it is they who will decide which care home you end up in.

stellaburton
Report
16 Aug 2012 21:57


Hi William i totally agree with you the new tree is rubbish I thouht the old tree was great i have just renewed my subscription I wished i had not bothered i told
genes and they told me to up date my 18 month windows 7 computer towindows
8or 9 everthing else runs perfect on 7 so why should i what about these other people whou are still running on xp i cant even add any more of my Relatives to my tree i am finding it most frustrating Regards stell :-(

JustJohn
Report
17 Aug 2012 20:12

William

I would like to object strongly to your use of the word "s**t"

According to my dictionary, that is something useful and helps to grow things. I for one have not put one extra relly on my tree since old tree was removed and have no intention of doing so any more. And if someone asks me a question, I hate searching for them on this layout.

So please apologise for that word, and use a more appropriate one. I can think of quite a few, but I would be R and Rd (which happens to naughty boys on this site/forum/thread) :-)

Researching:
Amelie my granddaughter's ancestry. My ban until 1 Jan 2021

William
Report
18 Aug 2012 06:06

William
Sorry for the use of that naughty word.but i was wild
and frustrated with this stupid tree,it will not move like
the old one did I apologise again.

Regards William

JustJohn
Report
18 Aug 2012 08:24

Don't like "stupid tree"much, either, William. How about challenging, revealing, blinding....

No need to apologise for those words. I apologise unreservedly for not liking the new tree and not feeling happy to use it or even check it for other members. And apologise for teh temerity of complaining when Genes are trying to push me into their Brave New World. I have a guilt complex and it is my fault probably.

Researching:
Amelie my granddaughter's ancestry. My ban until 1 Jan 2021

Jean
Report
19 Aug 2012 17:27

i agree with all the letters so far the tree is rubbish and they have lost a lot off my dates etc they took over a month to try and sort it then said sorry no can do
i have emailed them so often about new tree problems and still am no further on i have lost interest
its a pity they didn't listen to customers we don't want to change i don't think they should be charging us as we can't use the site

William
Report
22 Aug 2012 01:00

If i can not have my old tree back it is Goodbye from me

William

Glenys
Report
23 Aug 2012 16:10

Old tree back PLEASE! I renewed just before the change - a mistake!


stellaburton
Report
23 Aug 2012 20:06

Hi glynis i have just renewed to Another Mistake Stella. :-|

Jennifer
Report
24 Aug 2012 17:23

I've belonged to GR for years and have got on very well with it. This new set up is awful!! The old trees were much more user friendly and easy to gain information. I've been trying to look at matches on other trees which I've been doing for years but can't get anything to come up. If it doesn't improve I'll certainly not renew my subscription.


manetta
Report
24 Aug 2012 19:25

Sylvia 24 08.2012
I to have been with genes for years and just can't get along with new tree cannot understand it, have lost all the hard work I put into putting photo's onto the profiles, now I cannot get the profiles!! Help.

Elaine
Report
25 Aug 2012 12:25

Well I have decided not to renew my subscription next month as however much I try to get the hang of the new tree system it won't let me. I know the names are on the tree but it also takes longer as you have to put the whole name in again whilst before it automatically came up with only a few digits of the name. I hate it. More than likely a man's idea and as I am not computer literate anyway takes me twice as long. Elaine B. Gloucester.

Joanna
Report
25 Aug 2012 18:54

I really am upset by the new tree.It far too slow to use productively. My swearing has also increased 10 fold.

I have left feedback,but do they listen?

I used it as my primary viewing tree as it was so easy to use.

Can you ask for a refund? I'm sure selling defective goods comes under it.


JustJohn
Report
25 Aug 2012 19:15

Joanna

Was going to suggest you posted on Estelle's new comments threads on the "Suggestions" board , but see you already have.

I really feel we ordinary members may be listened to now. But so few comments on those threads so far. Less than 50, and some of those have posted on more than one thread. I fear many have left/are leaving and action will be too late.

Like you, I sincerely hope not. Whether we build our trees, write to possible matches, help on boards or simply like fluffy chat, this site has been a very good friend over many years

Researching:
Amelie my granddaughter's ancestry. My ban until 1 Jan 2021

stellaburton
Report
25 Aug 2012 21:13

Hi Please Please! Sort this mess out it is most frustrating I am not the only dissatisfied member out there!!!!!!!! Stella. :-(

Glenys
Report
27 Aug 2012 16:48

I am strangely pleased to see that I am not alone - see previous comment! How do we get them to take us all seriously?