Genealogy Chat
Welcome to the Genes Reunited community boards!
The Genes Reunited community is made up of millions of people with similar interests. Discover your family history and make life long friends along the way.
You will find a close knit but welcoming group of keen genealogists all prepared to offer advice and help to new members.
And it's not all serious business. The boards are often a place to relax and be entertained by all kinds of subjects.
The Genes community will go out of their way to help you, so don't be shy about asking for help.
Quick Search
Single word search
Genes Extras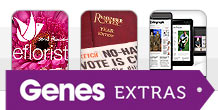 As a way of saying thank you to our subscribers, we have launched Genes Extras. You'll find exclusive competitions and discounts on family history magazines, days out and much more.
Icons
New posts
No new posts
Thread closed
Stickied, new posts
Stickied, no new posts
Doris Marie Cooper
Profile
Posted by
Options
Post Date

Madmeg
Report
8 Dec 2009 02:42

Alan, I do hope you have written to A.B Heasman, that is probably still your best bet to find Patricia.

Just to reassure you, I have written two such letters to possible relatives in recent times. With one, I had three possible addresses, so I wrote to all three, enclosing an sae for ease, and saying that if they were the wrong person I apoligsed for bothering them, and the same if they just did not want to reply or be involved. In both cases, someone wrote back to me, and I now have two new relatives to add to the Christmas Card list. It is always worth a try.

I have been even more devious. My youngest cousin has been elusive for more than 30 years, and does not want anyone to contact her, and has taken great steps to ensure that no-one from her family knows where she is. But I know where she is. I have her husband, children, address, occupation and even her hobbies. Just a little matter of a couple of letters, and it works. I am now wondering what to do with my information, I am not sure. I am sitting on it for now. It is amazing what a few letters can reveal.

So let me have a picture of this wedding, and I will see what I can do.

Best wishes

Margaret

Madmeg
Report
8 Dec 2009 20:04

No, a Hammerman is more likely to be a blacksmith.

Alan, I have searched like fury for a Doris with a father John who is some sort of Engineer, and come up with nothing, whether in Wales or not.

Surprisingly, the name Pegeen is not as rare as I imagined. It is definitely not an "old" name, but there are several more recent births with that name. I can't find a Pegeen Nail. There are other Pegeens that could fit - Mair, Mole, etc. but not Nail. I can find no Guggesheins or Deutschibeins in England - ever!

Now begs the question, how is Doris Marie related to your wife/Isaac John Cooper?

How about a theory? She WAS the daughter of Isaac John, but not by his wife. On her (good) marriage, she did not want to name Isaac John in case anyone found out, so she went half way, called him John and said he was dead.

These letters/cards you have from Doris - where were they posted?

A letter to A.B. Heasman is the only likely link now.




Click ADD REPLY button - not this link!
Report
8 Dec 2009 20:20

Guggeishein is probably Guggenheim as in the museum.

Rose



Researching:
I am not related to you and I'm not your husband's first wife!

Click ADD REPLY button - not this link!
Report
8 Dec 2009 20:22

England & Wales, Marriage Index: 1916-2005
about Marguerite Deutschbein
Name: Marguerite Deutschbein
Spouse Surname: Waldman
Date of Registration: Jul-Aug-Sep 1934
Registration district: Eton
Registration county (inferred): Buckinghamshire
Volume Number: 3a
Page Number: 3861
Find Spouse: Find Spouse

Rose

Researching:
I am not related to you and I'm not your husband's first wife!

Astra
Report
8 Dec 2009 20:35

??
Pegeen Mair
Birth Date: abt 1912
Age: 16
Port of Departure: New York, New York, United States
Arrival Date: 6 Apr 1928
Port of Arrival: London, England
Ports of Voyage: Halifax, Plymouth
Ship Name: Aurania
Search Ship Database: View the 'Aurania' in the 'Passenger Ships and Images' database
Shipping Line: Cunard Line
Official Number: 147277

Address given 39 Egerton Road Chelsea. Country of last permanent residence is England.
Dies in Brighton 1991


Could it be Vail?? A Laurence Vail married Margeritte Guggenhiem (spelling) and they had a daughter Pegeen Vail. Dates are wrong unfortunately. Pegeen was born in 1925 which would make her 8 when Doris married. Unless there was another relative called Pegeen. Worth a thought.



Researching:
More in hope than expectation!

Madmeg
Report
8 Dec 2009 21:44

Rose, you are more enterprising than me.

Marguerite married Milton S Waldman. An alternative surname of David is given for her. Suggesting she was previous married? David could be a Welsh surname.

Rose, I found Pegeen Mair too, in deaths 1991. Can't find a birth with that name. or a marriage of a Pegeen Somebody to a Mair. Brighton cemeteries would be my next port of call.





Madmeg
Report
8 Dec 2009 22:33

There is a Marguerite David born Swansea 1893 with mother Louise David born France, in 1911.

Madmeg
Report
9 Dec 2009 19:33

Well folks, I suffered mega viruses and trojans last night whilst researching this lot. I thought I had sent a reply, but it ain't here.

Alan has sent me a copy of the marriage certificate. The witnesses are:

Marguerite Guggenheim
Marguerite Deutschbein
Michael Waldman
Sinbad Vail
Pegeen Vail

Marguerita Guggenheim was married to Laurence Vail but retained her maiden name as she was indeed the Peggy Guggenheim of musuem fame. Sinbad was only 12 years old, Pegeen 8. Marguerita Deutschbein was a friend of Peggy Guggenheim and was also known as Peggy, and she married Michael Waldman who is famous for turning down the opportunity to publish JRR Tolkien's Lord of The Rings because he said it was too big. There is plenty of stuff available on the internet about this lot, but ne'er a mention of a Doris Marie.

Doris Marie's father is plain John Cooper, Mechanical Engineer (Civil Service), and deceased, whereas Isaac John Cooper was not deceased and was a "Holier Ungerground" in 1911. On Isaac's marriage he uses the name Isaac (without the John).

On Doris's marriage she is living at 12 Woburn Square, London, which I know means little.

Alan has written to Anthony B Heasman - let us hope it leads to something.



Alan
Report
14 Dec 2009 20:49

Not yet had a reply from my letter to A.B.Heasman, fingers crossed still hoping he will reply. Now begining to wonder if Doris was Peggy Guggenheim's companion when she was travelling around Europe.

Madmeg
Report
15 Dec 2009 20:25

Good of you to keep us informed Alan. I hope you get a reply.

Doris may well have been the companion of Peggy Guggenheim, she was a very wealthy lady. Was she ever mentioned in any letters from Doris? Or were any other names mentioned?

I am still concerned as to how she is related to your wife.

I emailed the Royal Society of Engineers, but they have no John Cooper that fits (all too young). I wonder if the Civil Service has any records?

Leave no stone unturned.

Margaret

Click ADD REPLY button - not this link!
Report
16 Dec 2009 02:16

What do people think about the birth of David S Heasman in 1959? Bromley is very close to Purley and there's no marriage around then for a Heasman to a Stewart.

Rose

Researching:
I am not related to you and I'm not your husband's first wife!

Madmeg
Report
16 Dec 2009 20:15

Well how come I never spotted that Rose? It's Sept 1959, Peter and Patricia came to England in April, just nice timing to give birth - and I notice that Doris visits England at the beginning of 1960 perhaps to see her new grandson. Unfortunately, there are a lot of David Heasman's about and none called David S marrying.

But while I was checking this out, I spotted another Heasman/Stewart birth - and no marriages thereabouts. Alexandra Beverley Heasman, Dec 1967, Camberwell. There is a marriage for her (possibly) to Peter J Sheppard, Eastbourne, Nov 1990. And an electoral roll entry in 2002, though the husband appears to be with a different wife in 2005.

Can someone remind me about the lady who does electoral roll look-ups?



Chrissie2394
Report
16 Dec 2009 22:03

Hi Madmeg,

I believe it's Jean who does the electoral look ups.

Chris

Researching:
Photo is of my nan celebrating her 102nd birthday with her gt gt granddaughter.

JackieInCardiff
Report
17 Dec 2009 00:26

Hi Alan.
Going back to Doris Marie Cooper,
Just been reading through this thread and remembered a book about Peggy Guggenheim

If you search
http://books.google.com/books
for the book -
Mistress of modernism: the life of Peggy Guggenheim By Mary V. Dearborn.
On page 102 there is a mention of her children's nanny named Doris who was married at Christmas time 1933.
Could this be Doris Marie Cooper??

Jackie


Researching:
Derry-Hereford. Packham-Cuckfield. Dearson-London... And lots and lots of Lewis's and Jones's!!!

Click ADD REPLY button - not this link!
Report
17 Dec 2009 01:00

Great job Jackie!

Pegeen and Sinbad Vail are Peggy's children.

Just Google Peegen and Guggenheim. Lot's of links.

http://www.guggenheim-venice.it/inglese/collections/artisti/pegeen_bio.html

Rose



Researching:
I am not related to you and I'm not your husband's first wife!

Alan
Report
17 Dec 2009 20:48

Hi, Jackie, Pretty sure that Doris was Peggy's children's nanny, checked back on postcards sent by Doris, one was addressed to a Mrs. M. Guggenheim, we also have some photo's which we believe are Peggy's children.
Peggy also wrote her autobiography, going to check it out at the library.

Madmeg
Report
18 Dec 2009 01:48

So who is M Guggenhiem? EDIT, I already know she is Marguerita, aka Peggy.

Margaret

Madmeg
Report
18 Dec 2009 17:04

Jean has come back with an address for that family. I will PM Alan.

Alan
Report
18 Dec 2009 20:50

Hi,To all you lovely people who's been helping my wife and I find Patricia, GOOD NEWS, received reply from Anthony Heasman who's confirmed he is the cousin to the late Peter P. Heasman who married Patricia E. P. Stewart, he is in regular contact with Patricia who lives in Ayr, Scotland, he as forwarded a copy of my letter to Patricia and also given me a contact e-mail address.
We would like to say thanks again for all the help and time you all have spent in finding Patricia and will keep you updated and wish you all a Merry Christmas and a Happy New Year.

Ozibird
Report
18 Dec 2009 21:25

Wow, Alan! Fantastic after all this time. I know it's only been a month, but what a lot of delving by a lot of people including yourself.

What a happy Christmas it will be.

Ozi

P.S. I have followed this thread all along but had no info to add.