General Chat
Welcome to the Genes Reunited community boards!
The Genes Reunited community is made up of millions of people with similar interests. Discover your family history and make life long friends along the way.
You will find a close knit but welcoming group of keen genealogists all prepared to offer advice and help to new members.
And it's not all serious business. The boards are often a place to relax and be entertained by all kinds of subjects.
The Genes community will go out of their way to help you, so don't be shy about asking for help.
Quick Search
Single word search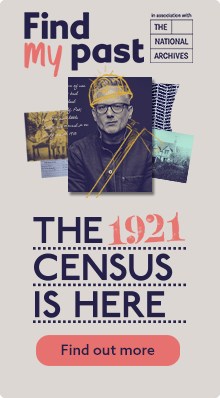 Icons
New posts
No new posts
Thread closed
Stickied, new posts
Stickied, no new posts
CHRONICLES OF NUTLODGE
Profile
Posted by
Options
Post Date

LaGooner
Report
3 Dec 2009 22:18

This is the new thread to replace Thread Killers and Thread killers reincarnated which were both whooshed.

Visitors Book


YG
La Gooner
Aunty Sherlock
Jeni Wren
DET
Maz from Norf
Buttercup Fields.
Pauline
Crystal Tips
Rita
MOmmychristmas
Linda
Dion Fortune
GRMarilyn
Rocky Mountain Shy
Shelly
David
Elizabethofseasons
Ladylol pusser cat
Derek
Hollzy
MayBlossom Empress of spring
Stan
Jax
SueMaid
Barbra
Bobtanian
Susan-nz
Motown Gal
Sylvia in Canada
puss n daughter
Persephone
Dorothy Teresa
CatherineScozzie
Badger
Susan10146857
Ann inGlos
Porkie Pie
Florence
Yvonne
Tecwyn
DIZZI
Paula
GoldenGirl1 aka Emma
Barbinsglos
Mersey
Wend
Fly
JemimaFawr
LadyKira
Merlin
BillinOz
Robert
Magpie
Dermot
Caroline
Leslie
PeeEmm
Chris in Sussex
Caroline
Gillx
Ellie
Gwyn in kent
Motown Girl
Mel Fairy Godmother
ZZzzz
Island
**Ann**

YG
Report
3 Dec 2009 22:19

Hello new thread! Long may you live!!!

LaGooner
Report
3 Dec 2009 22:20

I second that. God Bless her and all who enter here

YG
Report
3 Dec 2009 22:21

Can I be a pretend celebrity and smash a bottle of champers over her!!!

YG
Report
3 Dec 2009 22:26

In the name of all the Nut Lodgers and Cyber pets, I name this thread 'Chronicles of Nutlodge'!!

LaGooner
Report
3 Dec 2009 22:28

LOL YG Well done this thread is well and truly up and running now. I will employ you to launch the ark when it is fully fitted out for sailing

YG
Report
3 Dec 2009 22:28

Nite nite little thread. Stay safe till tomorrow!! Can't cope with two parties!!

LaGooner
Report
3 Dec 2009 22:30

Nite nite this young thread needs it's sleep.

AuntySherlock
Report
3 Dec 2009 22:40

i can see that sense, good taste and intelligence have prevailed in the naming of the new thread.

While the nutters are sleeping off the strain on their brains I will whoosh the temporary thread.

Best wishes, good fortune and a long existence to all who enter these very unhallowed portals.

And for the uninitiated I might paste in an explanation of the rebuilding of Nut Lodge following the disastrous explosion of yesteryear.

About to have a one person party as I whoosh the temp thread. I will send it off with all your kind thoughts.

LaGooner
Report
3 Dec 2009 23:00

Thanks I have added you to the visitors book. Please do pop in and see us all again.

AuntySherlock
Report
4 Dec 2009 06:35

Temporary thread whooshed with due ceremony.

I have kept a copy which will be available to those Nut Lodgers who were unaware, unavailable, or just un anything during the dire consequences of the morning.

I think we now need a Nut Lodge flag. It will be flown slightly below the flags of the nations of participants of Nut Lodge as is the custom. The cyber pets have constructed suitable flag poles around the perimeter of Nut Lodge.

And before you even say Arsenal oh esteemed and might Queenie with the broomstick and laser gun......

It will not be predominantly red and white (although we will consider a small decoration in those colours), and it will not feature a giant cannon. Yes, just as I thought I can hear the brain ticking over already. So smooth down the fur and put the fangs away.

When you have added in your ideas I will ask our resident artist of the squiggles, Pauline, to design and draw our flag.

We will then have a flag, an anthem and a cruising ark.

LaGooner
Report
4 Dec 2009 09:15

LOL Aunty I will settle for a shield shape in the middle maybe with a touch of red and white braiding here and there.

AuntySherlock
Report
4 Dec 2009 10:10

Quite truthfully DET I believe there is a very big Cyber P!!! on the boards and this one is no Pet.

We have trained our CPs to better behaviour than this. So OK we have the occasional explosion, technological mishap, catapult misfiring, incorrect distribution of pink custard and rapid birth rate of intermingled species; however on the whole they are well behaved.

Her Maj and I went over every possibility for a reason why and unless you can think of anything we have missed, which will be pretty difficult until I can get the content of the temporary thread to you, we will all still be pretty much in the dark and the mire.

LaGooner
Report
4 Dec 2009 12:23

Any news on thread yet Aunty ? I am just heading to my mailbox to take a shuftie.

note. Just looked nothing as yet.

Mazfromnorf
Report
4 Dec 2009 13:50

hello there you all are i am a visitor lol or guest so i need to sign in
i love the name

Researching:
Payne Stapley ,Heads ,Colgate ,Hills ,Gallop , Oliver ,Bourne ,Suters

Pauline $(*-*)$
Report
4 Dec 2009 16:18


Found you!

Thank you LG, I would never have found it.

Is the new name to trick GR into thinking this thread belongs to someone else?

I'll go and have a read of the thread now to see what I've missed.



Pauline $(*-*)$
Report
4 Dec 2009 16:25


DET, 100gb, for one month, someone's been taking the p***

You need to glare at a few of your neighbours, see if any of them go red or look away.



CrystalTips
Report
4 Dec 2009 16:33

Found you! Someone mentioned champers, so I just followed my ears to the sound of the popping cork!

Hope you are all OK. I've been on hol from work and just had a lovely afternoon with Emily who was smiling and gurgling, and wanting to stand up!

Mazfromnorf
Report
4 Dec 2009 17:07

hello everyone we will never give up lol

Researching:
Payne Stapley ,Heads ,Colgate ,Hills ,Gallop , Oliver ,Bourne ,Suters

YG
Report
4 Dec 2009 18:05

Hello everyone.

Maz, you are right. We will NEVER be put down!!

Aunty, we always have sense, good taste and intelligence!! That's what we are made of!! As if we could have anything else.

Pauline, get your slate out and start scribbling. You are elected to draw the new flag.

CT it sounds as though you are thoroughly enjoying your new granddaughter, but will you please stop giving her champers to drink in her bottle. She wil never be able to stand up!!

DET, hurry up with those cookies. I'm freezing with the window open!! I hope you have got a better aim than LG!!