General Chat
Welcome to the Genes Reunited community boards!
The Genes Reunited community is made up of millions of people with similar interests. Discover your family history and make life long friends along the way.
You will find a close knit but welcoming group of keen genealogists all prepared to offer advice and help to new members.
And it's not all serious business. The boards are often a place to relax and be entertained by all kinds of subjects.
The Genes community will go out of their way to help you, so don't be shy about asking for help.
Quick Search
Single word search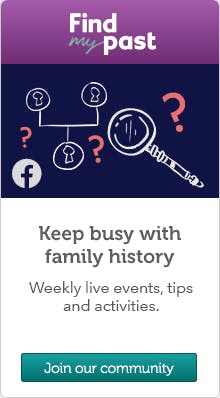 Icons
New posts
No new posts
Thread closed
Stickied, new posts
Stickied, no new posts
CHRONICLES OF NUTLODGE
Profile
Posted by
Options
Post Date

AuntySherlock
Report
6 Dec 2009 08:40

Here is the Anthem. It is sung to the tune of "We Are The Champions" by Queen. Well, come on, what else would we choose.

All together, Ahem, one two three.......

<<<<<<<<<<

The Nut Lodge Virtual Anthem

Lovely Nut Lodge
Where we belong,
The catapult's waiting
The elastic is strong.


Mushroom risotto
A pot of mole stew
A few low flying omelettes
Pink custard served too


Your thread won't escape us – you'll see
One visit and your posts are history
We are from Nut Lodge
Nutters from Nut Lodge
Virtually useless
We're nutty as we chooses – it's our way.



Cyber Pets with us
Not behaving again
They're virtual so nobody else can see them or their offspring
So we take the blame


Our superior leader
Rules over the group
Throne and crown for the taking - oh damn
Another failed coup



Your thread won't escape us – you'll see
One visit and posts are history
We are from Nut Lodge
Nutters from Nut Lodge
Virtually useless
We're nutty as we chooses – it's our way

<<<<<<<<<<

Just keep repeating chorus until someone throws a boot at you




AuntySherlock
Report
6 Dec 2009 08:55

I have just found a piece of archival material. Must have been posted about the time the first Thread Killers United was whooshed. It seems to come from my Application to Join Thread.

Goodness knows how it survived. System didn't like it at all when I wanted to open it but it did open and I've saved it as a word document.
I'll put it on later, if you are all good. i could do with a giggle.

LaGooner
Report
6 Dec 2009 09:13

Morning all, Welcome Rocky Mountain Shy glad you found us. Departed early last night as I am stilll not well. Anybody want my cough I am sick of it !!!! Awake again 3 this morning and have not been back to sleep.
The Anthem is wonderful Aunty, when I get my voice back properly I will be singing it at the top of my lungs.

AuntySherlock
Report
6 Dec 2009 09:24

What remedies have you tried LG. Nope boxes of chocolates won't work. Have you tried sweating the germs out. Hot lemon drink and two asprin and go to bed with lots of blankets, and whatever else keeps you warm.



Mazfromnorf
Report
6 Dec 2009 09:27

have some brandy sauce lol that will help i did get carried away lol with the brandy so dont let kenny near it we will all be flambe `d lol

Researching:
Phew its all over nearly

LaGooner
Report
6 Dec 2009 09:28

I have tried just about every remedy old and new. I will cart myself of to the Docs if I don't feel any better by tomorrow. The only trouble is I am allergic to most antibiotics so that does not help if this is some kind of infection. I have no cold or fever only a severe cough and a loss of voice.

LaGooner
Report
6 Dec 2009 09:55

I sit up asleep on sofa most nights , well try to sleep and I too think it is time to see Docs so I will call tomorrow

Pauline $(*-*)$
Report
6 Dec 2009 10:59


Hi everybody.

LG, that sounds really bad, you've got to see a doctor tomorrow or it'll spoil your Christmas.

Sorry about the Arsenal badge Rita, I made it for LG, she would have zapped me if I'd put a different name on it.

Maz, does your frog live near you? Things are getting very cosy between you two, I'll have to start looking for a wedding outfit.

I can personally vouch for all the newcomers to Nutlodge. You've probably already realised that they're all completely nutty anyway. They have a special bus that ferries them between here and the Friendly Thread - cheap rates for pensioners.



AuntySherlock
Report
6 Dec 2009 11:16

Pauline, they are most welcome. It is lovely to have new talent??? around the place. We will guide them carefully through the rules. What are the rules by the way????!!!

I know!! Be good or be zapped!!

LG Obey DETs cough remedies. I understand what you are saying about antibiotics. In my case I am not allowed cold and flu preparations that have pseudo ephidrine (oh gawd not only can I not take it, I can't spell it either). Most don't these days but I can only have herbal remedies, which don't work.



Pauline $(*-*)$
Report
6 Dec 2009 13:27


Mo, get back on the bus and stop playing with that broom.



Mazfromnorf
Report
6 Dec 2009 15:46

move over i need to sit on the throne ,I am sick of dishes cooking and ironing ,it has got very cold here this afternoon .am goint to attempt some christmas cards shortly
by the way who is tiddles or whos tiddly is the brandy sauce that strong lol
my frog lives 23 miles away only see him saturdays but am going out with him tomorrow for a meal

Researching:
Phew its all over nearly

Mazfromnorf
Report
6 Dec 2009 18:14

lol Det he works 5 miles away from here so when i have a rare night off he calls in on the way lol
he also meets me mondays sometimes to take me to college .have only known him two months .
i am sat here writing letters and cards

Researching:
Phew its all over nearly

AuntySherlock
Report
6 Dec 2009 19:55

OK. Who is wasting knicker elastic tying a cat to the broomstick. Rule 23 B. All knicker elastic will be stored next to the catapult!!

Why do you lot think we run around there with our knickers tied up with string.

You do realize also that you may each have your own throne. The Killer Queen's throne is the most magnificient because of who she is. Bow low or curtsey when she is around. And that mean bow and not bow wow, if you get my drift.

Oh, the thrones. Just visualize what kind of throne you would like and it will appear in your Nut Lodge room. And you room decorations are up to your virtual idiocy as well.

The kitchen is available for your use as well. The rule there is never, ever aim LGs laser at the pot of mole stew on the stove. Don't even do it for a joke. If you are lucky enough to borrow the laser keep it right out of the kitchen.

Sorry YG I know it brings the firemen at a run but rebuilding is just too stressful.

LaGooner
Report
6 Dec 2009 20:00

HI all, I had a catfish called Tiddles LOl is it his reincarnation ???? Bloomin cold here what my old dad would have called Brass Monkeys. Just put first decoration up oh Wow really must do the rest but have no energy today.
Got to start cards before long as I must get the long distance ones posted off. Handy that nearly all the family are in a 10 mile readius so I deliver them by hand.


LaGooner
Report
6 Dec 2009 20:02

Ok either Bow or Curtsey your Queen is in residence LOL. Snuggled up on throne wrapped in a luxury faux fur rug sipping a nice hot toddy. Waiting for X factor results.

YG
Report
6 Dec 2009 20:16

You have been keeping little secrets about your real age LG!! Here's me thinking you were a youngster, yet you were around that footie stadium in 1946!! Cor, luv a duck, you're older than me lol!!

LaGooner
Report
6 Dec 2009 20:18

I was not even born then YG. That was Rita who was around then. I am a meer youngster of 57 going on 7 honest !!!

YG
Report
6 Dec 2009 20:22

Whoops sorry LG!! I didn't read it properly!!! Come back naughty words!! You are a relative youngster after all >>>>>>>>>>>>>>>>>>>>> creep, creep!!

LaGooner
Report
6 Dec 2009 20:32

LOl MOmmy we will have to start a new tree with our Tiddles link. Another cat person !! Does he sit really well behaved on your broomstick or do you have to restrain him like I have to do to mine.

Yes best you grovel YG LOL. Rita is also a Chelsea fan so I am very insulted, stomps off with nose in the air

LaGooner
Report
6 Dec 2009 20:43

No wonder I can not repair the catapult I wonder ho had knicked it. I was hoping to send a good hot pot of Mole stew and Mushroom omellette over to YG and Maz to warm them up. Still you are new to Nutlodge so I will give you my Royal Pardon just this once.