General Chat
Welcome to the Genes Reunited community boards!
The Genes Reunited community is made up of millions of people with similar interests. Discover your family history and make life long friends along the way.
You will find a close knit but welcoming group of keen genealogists all prepared to offer advice and help to new members.
And it's not all serious business. The boards are often a place to relax and be entertained by all kinds of subjects.
The Genes community will go out of their way to help you, so don't be shy about asking for help.
Quick Search
Single word search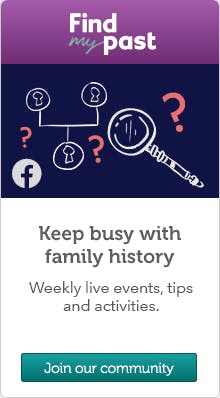 Icons
New posts
No new posts
Thread closed
Stickied, new posts
Stickied, no new posts
Oh No! Another press conference
Profile
Posted by
Options
Post Date

nameslessone
Report
21 Dec 2020 15:43

And there is another press conference around 5. Can it get even worse?

JoyLouise
Report
21 Dec 2020 15:46

Caroline, here in the UK, my grandson, 13, has to wear a mask at all times in school except when they are eating their lunches. The school canteen is closed and children have to take in their own packed lunches.

Edit: I am in England but I can see Ann mentioned secondary schools so it may be different in Wales.

RolloTheRed
Report
21 Dec 2020 16:40

The French border closure is supposed to end at midnight on Tuesday . The catch is that the truckers will need to be in possession of a recent covid -ve report. Quite how UKGovt will organise that for the thousands in the queue will be a challenge for Grant Shapps. Especially as they are of a dozen nationalities many with poor English.

"A little government and a little luck are necessary in life, but only a fool trusts either of them."

P J O'Rourke

Researching:
The Man In the High Castle

SylviaInCanada
Report
21 Dec 2020 18:08

Schools have been in here in BC since September.

Elementary schools with classes in "bubbles" of maximum 30 ........ ie, one class. Masks not needed while in the bubble, but needed everywhere else in the school.

Parents could opt out of sending elementary children to school as long as there was long-distance schooling available.

High schools operate on half time ........ classes split in half, attendance could be either half days or alternating days. Long distance learning offered to the students not in school, plus extra time allowed when they were in school for consultation with teachers. Masks optional in the classroom, mandatory elsewhere in the school.

Masks mandatory for everyone on transit OR school buses.

A few (literally) schools have closed for 2 weeks or 2-3 days deep cleaning because of an outbreak, which means 6 or more people testing positive. A "bubble" may be sent home for isolation if more than 2 persons in the bubble have tested positive, 1 positive test meant a warning sent to parents of children within that bubble.

Almost all classes at post-secondary education have occurred online, unless absolutely necessary to be in person, in which case all necessary spatial distancing and safety precautions (including masks) had to in place.

No cases reported from post-secondary.

It can be done ..................... the only problem is the loss of personal contact, social activities, etc, which may lead to problems in the future for many people.

Researching:
My brother, photo taken in September 1990 just a couple of weeks before he died. ............................................................ To help us and to get better results, please post as much detail as you can, especially name, date(s) and place. Also say what you already know.

Caroline
Report
21 Dec 2020 19:03

Sorry should have said Sylvia...yes Post-secondary 99% online in Ontario overall no big outbreaks there though in some towns there is with the kids in residence.
All our children from JK upwards can be taught online if they wish, High school is half and half or all online. As I said all have to wear masks inside all of the time except while eating lunch, though some 4 yr olds haven't quite got the hang of it some days :-)
We're just finishing a 28 days partial lockdown today and an official announcement to come later today but it looks like as of Boxing day we're in a full lockdown again like in the spring. In the whole of Ontario we're getting over 2000 cases a day now.
Oh well I'll still get out and about walking the dog that'll work off all the Christmas food....maybe.. :-D

Caroline
Report
21 Dec 2020 19:06

Ann...I agree...once they're out here they're playing on top of each other at the park too or on the ice rink.
JoyLouise I expect your Grandson friends are like kids everywhere...once let loose they act like I don't know...kids :-D

JoyLouise
Report
21 Dec 2020 22:41

Well, up until this week he and the team he is in played football - brought to a sudden halt because the goalie caught covid.

Cricket training was on too, but obviously easier to distance there.

Sometimes he walks the couple of miles home from school on his own but his Mum has said that she doubts whether that would be the same if there are two or three of them walking together.

By the way, rsther surprisingly, when one child in his class caught covid, only the children in the immediate surrounding desks were sent home to isolate. He was about three desks away so he and the rest of the class still had to go to school.

This is fhe only instance I have heard of a class still having to attend school in these circumstances. It made me wonder whether there was anything in the guinea pig theory! In all other cases that I've heard of when one child has caught covid the whole class and the teacher had to isolate.

maggiewinchester
Report
21 Dec 2020 23:31

My 12 year old grandson's Secondary school closed before the government said they couldn't - there were too many cases for it to stay open.
His younger brother's Primary School has had many cases, but like JoyLouise said, only the children in the immediate vicinity were sent home.
The powers that be seem to forget about toilets, and how they can spread covid - or does someone go in and deep clean them after every child?

Researching:
Betty.

Caroline
Report
22 Dec 2020 00:45

In a few cases they closed the whole school down here but there was one than one child and/or teacher involved. One high school there were 13 cases at the same time but they didn't close down as they knew 100% they'd caught it at a party!

In theory there's no group sport other than training at a distance here right now BUT every morning my local outdoor rink has one or more teams turning up unofficially to play games...and they wonder why it spreads....

nameslessone
Report
23 Dec 2020 10:45

Another announcement due today. Is that the rest of the country going into Tier 4 or a complete lockdown?

JoyLouise
Report
23 Dec 2020 13:01

He'll faff about introducing Tier 4, I expect, when what is really needed is another complete lockdown. :-(

RolloTheRed
Report
23 Dec 2020 14:41

Tiers, lockdowns etc are a waste of time if they are not followed up with effective test, trace and isolate. Isolation should also pay at least minimum wage for those in a household who have to stop working inc self employed, gig workers etc.

Unfortunately there is not an effective TTI operation. On top encouraging the super spreaders , children and students, just adds flames to the fire.

And so much distress suffering and financial ruin for nothing.
Progress on the only way out - vaccination - is going at a snail's pace relative to need. As ever the financial brakes are applied at the wrong time and the wrong place.


Researching:
The Man In the High Castle

nameslessone
Report
23 Dec 2020 14:45

Even before Covid some people didn't answer phones if they didn't know the number.

AnninGlos
Report
23 Dec 2020 15:39

Gloucestershire has gone into Tier 3

Researching:
Photo snowdrop in our garden Feb 2020 Researching Somerset, Dorset, Hampshire, Derbyshire, Staffs, Devon, Glamorganshire. Ingram, Masters, Tamblyn, Knight, Warner, Bate, Allen, Riggs, Dominey, Duffin

JoyLouise
Report
23 Dec 2020 16:47

Suffolk into Tier 4 - from 2, so skipped a tier.. Someone said it's all those coming from London to their Suffolk holiday homes. :-0

nameslessone
Report
23 Dec 2020 16:54

Or it could young workers returning to their parents for Christmas.

nameslessone
Report
30 Dec 2020 10:54

Looks like it might just be an announcement in Parliament after lunch.


May I be the first to say to. tier 2/3 people - welcome to my world!

AnninGlos
Report
30 Dec 2020 11:28

It was confirmed earlier today through Matt Hancock that the Education Secretary will be making a statement regarding schools going back in January later today.

He said: "The Education Secretary will be setting out his proposals later today. Clearly, we want to protect education as much as possible."

It has since been confirmed that this announcement is due to come at 3:30pm, shortly after the tier review at 3pm.


From our local paper.

Researching:
Photo snowdrop in our garden Feb 2020 Researching Somerset, Dorset, Hampshire, Derbyshire, Staffs, Devon, Glamorganshire. Ingram, Masters, Tamblyn, Knight, Warner, Bate, Allen, Riggs, Dominey, Duffin

RolloTheRed
Report
30 Dec 2020 12:54

There is no way out of this box except by vaccination. Approval of the Astra-Zeneca-Oxford vacc was announced today. A large amount has already been manufactured according to the pharma companies.
As Hancock has had months of notice for the availability of this vaccine a press conference on the matter today might possiblly be seen to be in order.

Why is it not a good idea to vaccinate the people who do most of the spreading i.e. children and students, people under 25 ?

Rules and lockdowns will never defeat covid esp the B117 mutant Iindeed by forcing people together in small flats and houses it could even be making things worse. Unofrtunately the current level of covid is probably greater than what can be controlled by TTI which is most effective in the case of epidemics and pandemics in the early stages ( same for quarantine ).

If the govt could innoculate at a faster rate than the reporting of new +ve cases it would be a start.





Researching:
The Man In the High Castle

**Ann**
Report
30 Dec 2020 13:19

Not enough safety data in relation to under 18's.