Find Ancestors
Welcome to the Genes Reunited community boards!
The Genes Reunited community is made up of millions of people with similar interests. Discover your family history and make life long friends along the way.
You will find a close knit but welcoming group of keen genealogists all prepared to offer advice and help to new members.
And it's not all serious business. The boards are often a place to relax and be entertained by all kinds of subjects.
The Genes community will go out of their way to help you, so don't be shy about asking for help.
Quick Search
Single word search
Genes Extras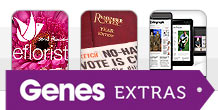 As a way of saying thank you to our subscribers, we have launched Genes Extras. You'll find exclusive competitions and discounts on family history magazines, days out and much more.
Icons
New posts
No new posts
Thread closed
Stickied, new posts
Stickied, no new posts
Updated 5/6/2011 - Babington or Babbington
Profile
Posted by
Options
Post Date

TessAkaBridgetTheFidget
Report
14 Sep 2010 18:24


Hi Elijah Hughes was married to Flora Sewell. On 1911 Census this family lived at 197, Ninevah Road.

in 1881 Census, the Sewell family (Father Thomas J Sewell aged 37, mother Esther aged 30), lived at 8 Court, 7, House Northwood Street. Amoung the children at that time were John A aged 9 and Flora (aged0)

John A Sewell went on to marry ------ (Selina?) Ryland, her sister Elizabeth married a Robert Clarke.

According to www.cwgc a son of Elizabeth and Robert Clarke - Sydney George Clarke died in 1918 aged 19. His family were then living in Alfred Road, Handsworh.

I have no idea if these two Clarke families are connected. However -
Thomas J. Sewell is the grandfather of Muriel Lilian Hughes.
John A Sewell is the uncle of Muriel and also the uncle (by marriage - i.e. his wife is the aunt) of Sydney George Clarke of Alfred Road Handsworth.

Just a little food for thought. hope I haven't complicated things too much.

Tess




Researching:
Woodhouse and Trilloe from Herefordshire; Lockyear and Date from Somerset, Thomas and Edwards from Glamorganshire and Monmouthshire, also Argyll, Tipperary, Limerick, Cork

Anthony
Report
14 Sep 2010 19:24

Hi Christine
Glad you're still with us confused or not!

I think Marions mention above of Summer Lane, as the place the children were living in 1891, is the first time it's been on the thread.

We made contact with Marion through Ancestry, she is a cousin of my cousin, William Clarke's son, her grandmother was a sister of his grandmother and their mother was Flora Sewell. I think Tess has covered who Flora Sewell is and added a great deal more of interest, I need a while to take this all in.

Edwin Clarke died in 1881 and Sussana in 1890, 4 of the 7 children Louisa age 22, Elizabeth, Edwin and Ellen Kirby Clarke age 15 were living together in Birmingham on the 1891 census

Anthony
Report
14 Sep 2010 19:52

If I could add a little to Tess's post please: -

Muriel Lilian Hughes married my father's half brother William Clarke born 1913. Ellen Kirby Clarke was dad and William's mother.

Ozibird
Report
14 Sep 2010 20:26

Exciting news. Things are starting to fall into place.

Ozi

Anthony
Report
16 Sep 2010 08:10

Good Morning Everyone
I've been really busy for the last few days putting all the information about Ellen Kirby Clarke on my 2 trees (have bigger one now on Ancestry, it's so much easier to copy family info from another members tree on there and my dad's sister's granddaughter has a huge tree on there.

I'm sure that you'll be interested in the fact that she was one of 7 children who's father died age 40 and when her mum died at 65 Ellen was only 15. To all of you who were wondering if they'd missed anything we have so far not found any marriages for her and it looks extremely unlikely that we ever will.

ADVICE please, having failed to find Ernest Babington my father's father as named on his birth certificate I have gone back to one of the earlier thoughts that maybe there was an error on his birth certificate. If whoever copied the details from the original document accidentally put my dad's name (Ernest Babington) into the box for father's name this may account for the fact that on dad's marriage certificate his father was named as John Babbington (deceased). How can I check this? Can I contact the GRO and ask for a check to be made?

ALSO people may see this thread near the top today and recognise it as one that's been around for a while so not read it, any advice on how I can inject interest? Should I start a new thread? If I do I would hate people to waste time looking for information that I already have and I'm sure you'll all agree I have a too much to put at the begining of a new thread

All advice gratefully received

Jonesey
Report
16 Sep 2010 08:28

Don't start a new thread. As you have already stated this may cause duplication of effort. You could modify your thread title slightly however so that those seeing it will note that something has changed. Suggest you add "Updated" to the thread title. You can also move the thread up the boards by "Nudging" it from time to time.

Researching:
Don't put off until tomorrow doing what you can do today. If you like doing it today you can do it again tomorrow. Be kind to your children for it is they who will decide which care home you end up in.

Anthony
Report
16 Sep 2010 08:38

Thanks Jonesey, how do I add "Updated" to the thread title please? and have you any advice about dad's birth certificate?

Jonesey
Report
16 Sep 2010 09:16

Simply go to your post on the thread (Your first post), Click "Edit", Add "Updated" to the thread subject line and Click "Submit".

Researching:
Don't put off until tomorrow doing what you can do today. If you like doing it today you can do it again tomorrow. Be kind to your children for it is they who will decide which care home you end up in.

Anthony
Report
16 Sep 2010 09:21

Brilliant, thank you. I did put question in faq but it didn't work

Anthony
Report
16 Sep 2010 17:49

We have eventually ordered the death cert for John Thomas M Babington 1901 Ecclesall Bierlow, we know that some of you have been suggesting this for a while.
We hope that this will prove whether he was the father of my Auntie Nellie (Helen/Ellen Jane Babbington) & my Auntie May (Rosie/Rose May Babbington) and the 'husband' of Ellen Babington.
If he was then we will have to look even harder, maybe going back to an Ernest Babington (see pages 1 & 16), for a father for my dad Ernest Babington born 1910

Vanessa
Report
16 Sep 2010 19:34

Hi Anthony, I have still been following your updates and am very pleased you are making significant progress with the Babington/ Clarkes.

I think as others have suggested you may have to accept that some elements are going to remain "unsolved " because we have no way of knowing what the "truth " is from research or even some of the certificates , as with the burning issue of who your dad's father was. You are probably close to having as many of the relevant certs as you will need.


Regarding the issue of whether new people will bother reading your thread the answer is probably, yes they will be put off by the number of replies you have already had but you already have a number of experienced researchers helping you ( not including myself here !!) and I don't think that someone new is necessarily going to suddenly find the answers you seek.



Best wishes

Vanessa

Anthony
Report
16 Sep 2010 19:45

Thanks Vanessa, I'm not a quitter so I'll keep trying

Vanessa
Report
16 Sep 2010 20:01

Hi Anthony, just edited my last post as I thought I might have sounded a bit abrupt. Truth was I had to "deal" with my daughters !!

Is it now the John Babington death cert you are waiting for ? Can't remember without checking if there was another one due end of Sept ?

Back at work - boohoo --so less time to search and post but hanging on with you.

best wishes

Vanessa

Anthony
Report
16 Sep 2010 21:03

Hi Vanessa, thought you'd be back at work by now, feel sorry for you and realise that you have less time to give. Yes, it's the John Babington death cert we're waiting for now, despatch date 27 Sep
Much appreciate your suppor

Edit........ Sorry slight error above, my cousin is waiting for the birth certificate for William Clarke which was due to be despatched on 27th Sept but only yesterday he mailed to say that he'd mistakenly asked for William John Clarke so he doesn't know what will happen, he thinks that he might get a wrong cert ot a refund, I don't know.

We're waiting for the death certs for Ellen Kirby Clarke & John Thomas M Babington so I expect they'll be a while coming.

Ozibird
Report
16 Sep 2010 23:48

Birth cert - if a mistake has been made and this is looking very likely there is nothing you can do. The registry office won't have any more information, and they won't change it.

Long thread - I agree with others, don't start a new one. It is amazing how people will read a long thread because they're fascinated with the story of the search. Also if there are Babbington descendants out there, like you, they will read everything! If you feel inclined every so many pages you could put in a little summary - the story so far ...., type of thing.

Ozi

Anthony
Report
17 Sep 2010 06:52

Hi Ozi, thanks for the encouragement, I feel that I have to go on and maybe someone will unearth something.

I have a perfect example, you know that I found my dad's halfsisters granddaughter well, she has been searching for years for a cousin who's parents emigrated to Australia, they came back to Birmingham but he stayed and he and his wife have had 3 children since.. She lost touch with them and only yesterday my nephew in Australia found an address and a telephone number for them. As you can imagine she is "chuffed to bits".

So if I hadn't joined GR & Ancestry I wouldn't have found her etc etc



Anthony
Report
20 Sep 2010 05:56

Good Morning, another week arrives, lets see what we discover

Still waiting for 3 certificates, will keep you all informed

Anthony
Report
24 Sep 2010 06:46

Ooops! Someone (mentioning no names) ordered the birth cert for William Clarke but, unfortunately being very new to all this the unnamed person asked for cert for William John Clarke born 1913 . After waiting all this time there has been an email from the GRO offering a refund, you'd have thought they might've asked for confirmation of the name wouldn't you?
Oh well, it will be ordered again but I hope the despatch date will be this side of Christmas!

wisechild
Report
24 Sep 2010 08:14

Hi Anthony.
have had a look at the 1891 for John / Elizabeth Babbington which shows her mother as Elizabeth Carrington. In fact she was Elizabeth Feeney, having married Martin Feeney 1st quarter 1871. They had a son Patrick Feeney. On 1871 census Elizabeth (Lizzie) Carrrington is with them aged 12 & a William H Carrington aged 10. 15 Thomas Street
However I´m not sure about this because the 1871 census shows Elizabeth as daughter of George Carrington & Emma (not Elizabeth),born 1860 in Sheffield. making her much older,but could be a clue to the Sheffield link.
This family were at 116 Brearley St B´ham in 1871.
George Carrington marr Emma Chadd . Emma died 1st quarter 1874 Bham
Found that Elizabeth, b Sheffield was actually registered as Caroline Eliza.
Why did they have to complicate things?
I did notice in 1891 John´s occupation is file grinder which could explain the move to Sheffield.
More food for thought. Am beginning to think we are looking at 2 different families.....maybe cousins....who gave their children the same names,as was very common in those days.
The best of luck to you.
Marion

Anthony
Report
25 Sep 2010 09:26

Gosh Marion
What a lot of info, you must have spent a lot of time to find all this for which I thank you much, it will be very useful.
I spent quite a bit of time looking into John & Elizabeth Carrington and just couldn't get to the bottom of it. Looking at the 1891 census I assumed that his wife Elizabeth must have had the maiden name Carrington because one of the other members of the household was his mother-in-law who's name was Carrington, easy - or so I thought. From memory I don't think her maiden name was Carrington but without looking at all my notes/scribbles of which there is now a large pile I can't be sure. I think I decided to put it on one side and do something else planning to come back to it at a later date.