Find Ancestors
Welcome to the Genes Reunited community boards!
The Genes Reunited community is made up of millions of people with similar interests. Discover your family history and make life long friends along the way.
You will find a close knit but welcoming group of keen genealogists all prepared to offer advice and help to new members.
And it's not all serious business. The boards are often a place to relax and be entertained by all kinds of subjects.
The Genes community will go out of their way to help you, so don't be shy about asking for help.
Quick Search
Single word search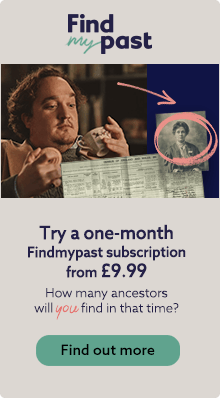 Icons
New posts
No new posts
Thread closed
Stickied, new posts
Stickied, no new posts
Lookup offer for Australia
Profile
Posted by
Options
Post Date

Cherilyn
Report
25 Jul 2010 06:03

Another daughter:
The South Australian Advertiser, Monday 28 January 1861
January 19, at Searle's Grove, Reedbeds, the wife of Mr. J. Searle of a daughter.

Son Edward's obit:
The Advertiser, Friday 21 November 1930
OBITUARY
The death of Mr. Edward Searle on Friday, November 14, at Willow Park, Mimbadoggie, has removed another fine old pioneer. Mr. Searle was born at Reedbeds on June 11. 1848, and went to the north in 1875, taking up the land that he was living on at his death. Mr. Searle was a great lover of horses. It was said that with a team of bullocks he could go practically anywhere. He was a wheat farmer practically all his life. He leaves two sons, E. L. Searle and W. T. Searle, of Mimbadoggie, and two daughters, Mesdames M. H. Modystack, of Wilmington, and J. Shepherd, of Jamestown. His wife predeceased him a few years ago.

I think this might be Julia:
The Advertiser, Friday 29 May 1891
DEATH OF AN OLD COLONIST.
[By Telegraph.]
Quorn, May 28.
Mrs. Searle, of Whim Park farm, near Bruce, died early this morning. The deceased lady was an old colonist and an early settler at the Reedbeds. The funeral will take place at the Quorn Cemetery on Saturday. The deceased was 73 years of age.

All from http://newspapers.nla.gov.au/ndp/del/home

Cherilyn
Report
25 Jul 2010 06:29

Hi Ann

There was a John Edward SHEARSTONE in Victoria around this time but no Chas sorry.

Is this Frederick?

MUNDELL Frederick Ernest : Service Number - 2704 : Place of Birth - Portsmouth England : Place of Enlistment - Townsville QLD : Next of Kin - (Mother) PARSONS Louisa

No Chas in Qld either. Also tried NSW.

But here is Frederick's death in Qld:
1946/C1751 Frederick Ernest Mundell [f] James John [m] Louisa Lacey

From www.bdm.qld.gov.au

:-)

Ann
Report
25 Jul 2010 11:09

Hi Cherilyn,
thank you very much for looking for my elusive Charles I wonder where he went? Also thanks for info on Fred
Ann E


Sue in Sunny Worthing
Report
25 Jul 2010 15:03

Hello Cherilyn,
Wow, thank you so much for all of that information you have found out about James Searle for me - you are fantastic!!
I'm going to sit and quietly read it now & digest all the info that you have so kindly given me.
It must've taken you so long to do all of that for me, you are really kind.
Thank you loads & loads.
Regards, Sue

Sue in Sunny Worthing
Report
25 Jul 2010 22:10

Hi again Cherilyn,
Through the info you gave me, I came across a website that had a mention of my James Searle and it stated that he was acquitted of a charge of manslaughter of George Smith on 10th August 1853!!!
Is there any way you (or me if I knew how) could find out anymore about this ie a newspaper article?
Sorry to be a pain!!
Sue

Cathleen
Report
26 Jul 2010 01:23

Thanks for the info on the frawley family, They are my family I will send for richards certificate thanks again cathleen

Cherilyn
Report
26 Jul 2010 02:22

Hi Sue, my pleasure. Unfortunately I can't see anything about Searle and Smith regarding manslaughter. I only tried the NLA Newspapers site. Worth a try yourself perhaps! :-)


Sue in Sunny Worthing
Report
26 Jul 2010 14:51

Hi Cherilyn
I did have a quick look on the newspaper website that you gave me, before asking you but it looks like the South Australian Advertiser's records do not go back as far as 1853.
I didn't know if you had any other records to look at?
He sounds a bit of a lad, doesn't he? :-)

Cherilyn
Report
27 Jul 2010 09:42

Hi Sue
Maybe try Kerri's thread as she has some early SA stuff. Or you could contact SAGS.
He was quite a character I'd say! :-)
Cheers
Cherilyn


Sue in Sunny Worthing
Report
27 Jul 2010 23:12

Hi
Oh yes, I forgot you said about Kerri's thread - I will do that.
Without showing my ignorance too much, what's SAGS?
Sue

Cherilyn
Report
28 Jul 2010 02:08

South Australian Genealogical Society :-)
Just Google it!

Good luck!

Sue in Sunny Worthing
Report
29 Jul 2010 07:49

Thank you, I will x

Linda
Report
30 Jul 2010 08:56

Hi Cherylin, Could you please try to find a birth for one ada kathleen larner c 1870+-. She married a Patrick Francis Moran in 1896 in qld, but this doesn't necessarily mean she was born there! I've been contacted by somone on ancestry today, claiming that ada is the daughter of one james nicholson larner and elizabeth brown of ballarat east, BUT I don't believe so. James is my husbands gt gt grandfather. Regards Linda :)

Linda
Report
1 Aug 2010 01:12

n

Cherilyn
Report
1 Aug 2010 07:31

Hi Linda

No sign of her birth in Qld, NSW or WA.

The only possible match in Vic is this one:

Surname: LARNER
Given Names: Kate
Event: B
Father: James
Mother: Elizabeth BROWN
Birth Place: BALL
Year: 1871
Reg Number: 7043

Mind you all the other chn had 2 or 3 given names so is a bit odd poor Kate only got the one!

I will see if I can find her death or marriage in Vic.


Cherilyn
Report
1 Aug 2010 07:34

Yep here she is and it seems your Ancestry contact was correct:

Surname: MORAN
Given Names: Kathleen Ada
Father: Larner James
Mother: Unknown BROWN
Death Place: CAMB
Age: 90
Year: 1962
Reg Number: 24851
Event: D

Age fits with b. 1871 as well.



Linda
Report
1 Aug 2010 07:41

Haha!! Methinks she has added the name ada to her boring old one name of kate, as you say, all the others had 2 or more!! I did ask if they had any birth details but no reply as yet, so my hubby has some more cousins to contend with!! Thanks so much for looking, regards Linda :)

Cherilyn
Report
1 Aug 2010 08:02

Chn of Patrick & Ada Kathleen:

1. Eric Jas Larner b. 1896 Qld, d. 1969 aged 73 'Park' Vic
2. Victor Francis b. 1898 Qld, m. Ethel GALLAGHER 1921 Sydney NSW, d. 1966 aged 67 Heidelberg Vic
3. ?Ellen P b. 1898 Sydney NSW
4. Stella Victoria b. 1902 Heidelberg Vic, m. Albert CRISP 1933 Vic, d. 1977 aged 75 'Glen' Vic
5. Leo Patrick b. 1904 Malvern Vic
6. Rollo Vincent b. 1906 NZ, m. Doris May McLACHLAN 1929 Paddington NSW, d. 1969 Burwood NSW

MORAN Eric James : Service Number - 10168 : Place of Birth - Townsville QLD : Place of Enlistment - Warwick Farm NSW : Next of Kin - (Father) MORAN Patrick F

MORAN Victor Francis : Service Number - 3596 : Place of Birth - Brisbane QLD : Place of Enlistment - Sydney NSW : Next of Kin - (Father) MORAN Patrick Francis

MORAN VICTOR FRANCIS : Service Number - 2943 : Date of birth - 03 Oct 1898 : Place of birth - COOTAMUNDRA NSW : Place of enlistment - Unknown : Next of Kin - MORAN PATRICK

MORAN LEO PATRICK : Service Number - NX208071 : Date of birth - 25 Jan 1910 : Place of birth - GEELONG VIC : Place of enlistment - PADDINGTON NSW : Next of Kin - MORAN ALICE

MORAN ROLLO VINCENT : Service Number - 18756 : Date of birth - 27 Apr 1906 : Place of birth - AUCKLAND NEW ZEALAND : Place of enlistment - SYDNEY : Next of Kin - DORIS

Linda
Report
1 Aug 2010 09:36

Thanks so much again cherilyn. I may be able to redeem myself, don't believe they have all the details you've provided!! Regards Linda :)

Cherilyn
Report
2 Aug 2010 02:46

No worries, Linda

Just to add - NZ birth from https://www.bdmhistoricalrecords.dia.govt.nz/search/
1906/3386 Moran Rollo Vincent [m] Ada Kathleen [f] Patrick Francis

Can't see any others born there.

Patrick wasn't the Reverend was he???

Lol about your PM by the way!