Help Centre - Frequently Asked Questions
Can I choose a profile picture?
Yes, you can. Simply click on the image currently showing on the top left hand side of your relation's profile page and you will be taken to the photos that are attached to this relation. Hover over the photo you would like to choose and click 'Set Profile Photo'. This photo will now appear as the profile picture both here and in the tree.
Genes Extras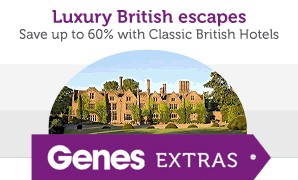 As a way of saying thank you to our subscribers, we have launched Genes Extras. You'll find exclusive competitions and discounts on family history magazines, days out and much more.